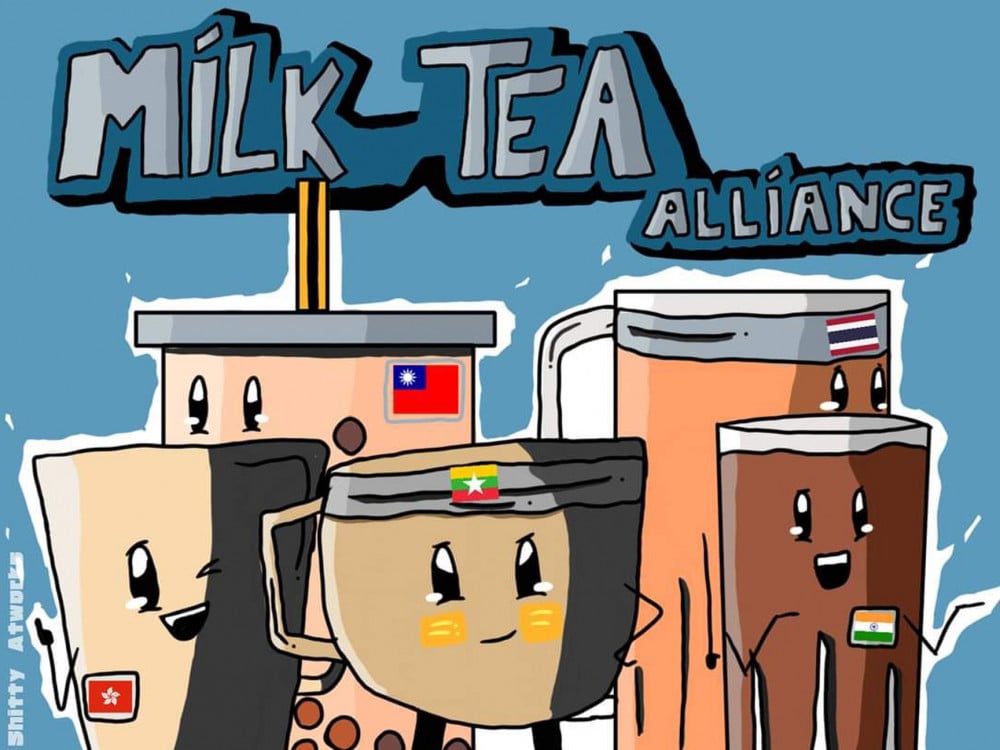 Chinese experts are claiming that "the anti-China online alliance 'Milk Tea Alliance,' centered on teenagers in Taiwan, Hong Kong, and Thailand, is exploiting the Korean Wave to interfere in domestic affairs."

Sun Jiasan, a researcher at the China Institute of Arts, and Xiao Hanyu, a researcher at Yunnanjae Kyung University, said in an article on the official Global Times on the 21st that the anti-China 'Milk Tea Alliance' has recently targeted Korean companies in economic cooperation with Myanmar and are exploiting the Korean Wave to move against China.

Milk Tea Alliance is an online democratic solidarity movement created mainly by netizens in Hong Kong, Taiwan, Thailand, and Myanmar. The movement began when Chinese nationalist netizens criticized various Thai celebrities who posted social media posts ignoring the 'One-China Policy.'
Researchers Sun Jiasan and Xiao Janyu said, "The Milk Tea Alliance has spread rumors of relations between Korean companies and Myanmar's military through social media. Therefore, we are providing donations to far-right political forces to boycott the related Korean companies."

They also pointed out, "The Milk Tea Alliance is attracting large-scale public opinion, especially inciting underage netizens whose emotions and thoughts are not mature, exploiting their extreme emotions to interfere in Myanmar's internal affairs and violently undermine market economy principles and free trade order."

In addition, both researchers claimed that the Milk Tea Alliance is instigating the Hallyu (Korean Wave) fan clubs in Southeast Asian countries. They claim that these Hallyu fan clubs have become a tool for extreme political forces to raise money illegally regarding the situation in Myanmar.

They claimed, "For a long time, Hallyu has not been politically inclined within the scope of the three countries, but Hallyu, a symbol of fan culture in South America and North America, has become a 'de-centralization' force that cannot be ignored."

The researchers elaborated, "The Milk Tea Alliance is based on unspeakable intentions to use the Korean Wave. They have interfered with a country's internal affairs through manipulation, public opinion, and slander."

They warned, "The Milk Tea Alliance is trying to exploit the Korean Wave and other fan cultures to incite minors, undermine normal development and exchange of a country, and achieve its political goals. We must be highly wary of this."