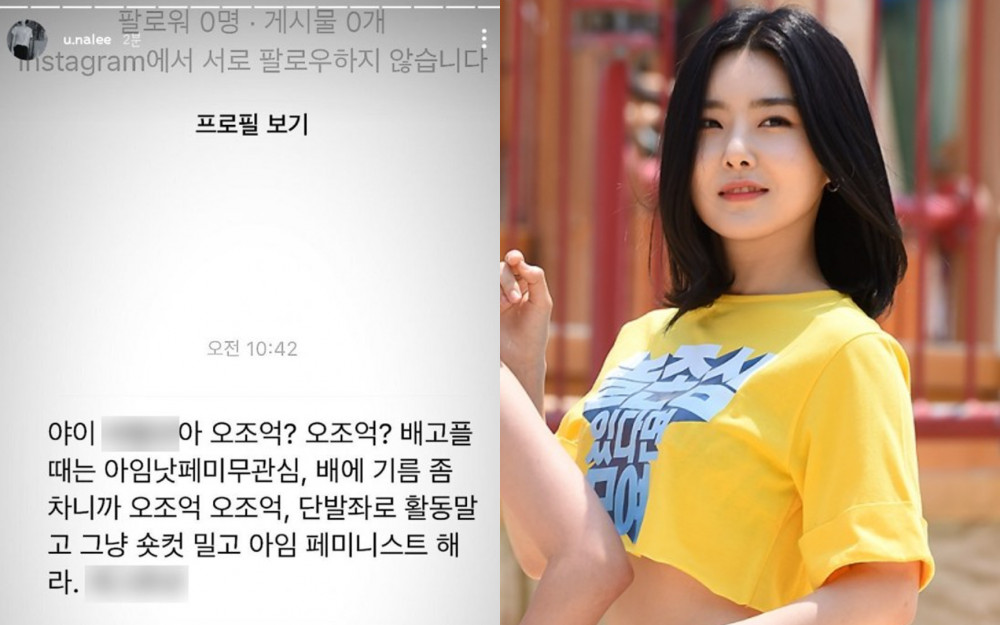 Brave Girls member Yuna has recently been accused of being a feminist after using a phrase that was mistaken to be a word frequently used by feminists in Korea.
On June 28, Yuna posted an Instagram story showing a slanderous direct message from an Instagram user. The netizen wrote, "You **** Oh Jo Uk (500 million KRW)? Oh Jo Uk? When you were going hungry, you acted like you weren't interested in feminism saying I'm no feminist but now you're successful so now you're saying 'oh jo uk, oh jo uk. Just shave your head and say you're a feminist ****."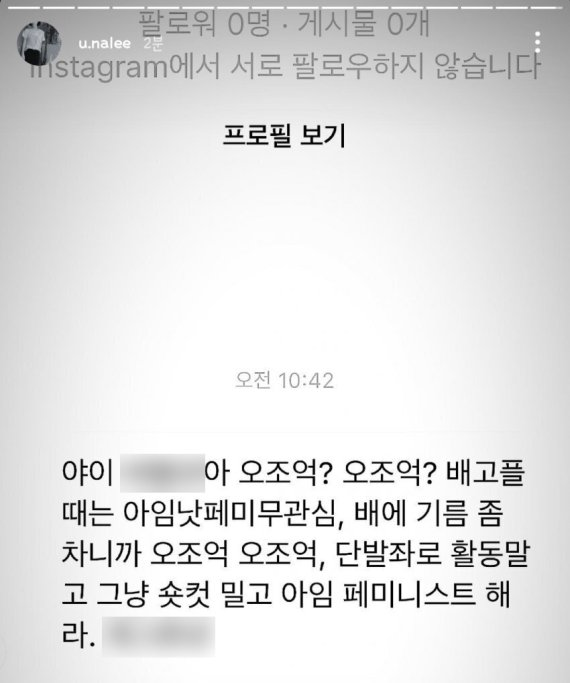 The controversy began when Yuna used the word 'Oh Jo Uk (500 million KRW)' during a special live entertainment show with Brave Girls while playing a video game. This word was mistaken for the word 'Oh Jo Oh Uk (5 trillion, 500 million),' which is a coined word often used by Korean feminists. It means many or an enormous number and is used commonly by Korean feminists when they're surprised by something by a large amount. Words such as 'Oh Jo Oh Uk' and 'Hubba Hubba' were previously criticized to be used to express hatred toward men.
Therefore, a discussion was started in an online community where netizens gathered to discuss Yuna using the "Feminist word." The post on an online male community site claimed that Yuna is a feminist as the netizens also took issue with a past t-shirt she word that said "No power like girl power" that Yuna wore in the past.
With growing slander and malicious comments directed at Yuna over this matter, Brave Entertainment announced they will be taking legal action against the malicious commenters.
Brave Brothers wrote on his social media, "Hello, this is Brave Entertainment. We have recently identified a number of malicious posts that defame artists, including malicious slander and the spread of groundless false information.

In this regard, we have completed the collection of the pieces of evidence through monitoring and tips that were given to the company. We will proceed with legal action through a law firm to protect our artists from such malicious acts."