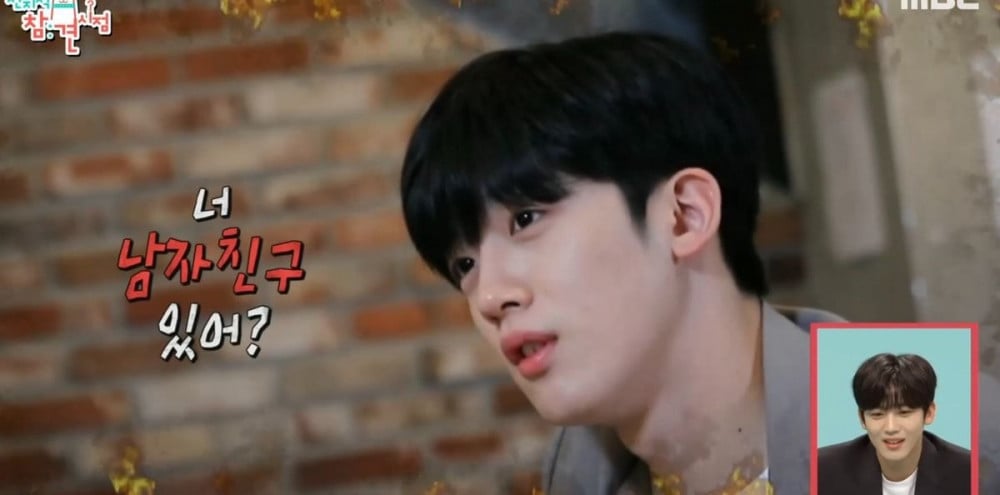 WEi's Kim Yo Han turns out to be a typical protective older brother.

On the May 29th episode of MBC's 'Point of Omniscient Interference', WEi member Kim Yo Han and his manager made a guest appearance. During the episode, his manager revealed how he cherishes his younger sisters. "He is known as a fool for his sisters among his fans. I think it's due to the big age gap. He once even went to Gwangju to attend his sister's match."
Kim Yo Han and his sisters were seen showing off Taekwondo skills as they filmed content for WEi. But then Kim Yo Han sensed something suspicious in a conversation between his sisters and he ended up interrogating if she had a boyfriend. Kim Yo Han's manager later asked him what he would do if she actually had a boyfriend.
Kim Yo Han replied, "I've seen her daring. But I didn't say anything. They were caught red-handed too. I'm pretty open-minded. I'm not conservative at all." His second sister then exposed him by saying, "No he is conservative. He said he would break my leg if he catches me holding my boyfriend's arm." Kim Yo Han rebutted, "I saw you two hugging right in front of the door and I said nothing." His sister had to go back on her words saying Kim Yo Han is not conservative.

Kim Yo Han wrapped up their interaction by giving his sisters allowances, warming viewers' hearts. Kim Yo Han was born in 1999, while his first sister was born in 2005 and his second sister in 2007.