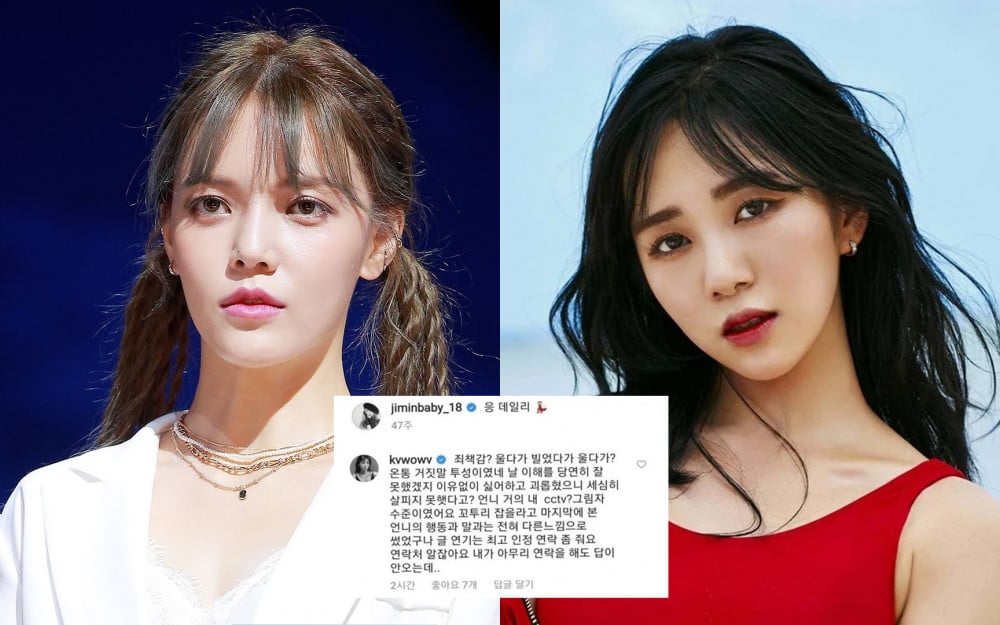 Last year, the K-Pop music industry was filled with commotion as former AOA members were embroiled in a bullying controversy as Mina revealed that Jimin bullied her for the ten years she had been promoting with the group.
Since the bullying controversy surfaced, there has been a continuous feud between these two former AOA members. Mina has been consistently keeping her fans and netizens updated with various social media posts explaining the situation.
After the whole incident, Jimin announced her retirement from the entertainment industry after leaving a lengthy apology on her social media account. Since then, Jimin had not appeared in any public events and has not updated her social media accounts as well.
However, the feud seems it has not ended as Mina recently left a comment on Jimin's Instagram asking her to stop ignoring her messages.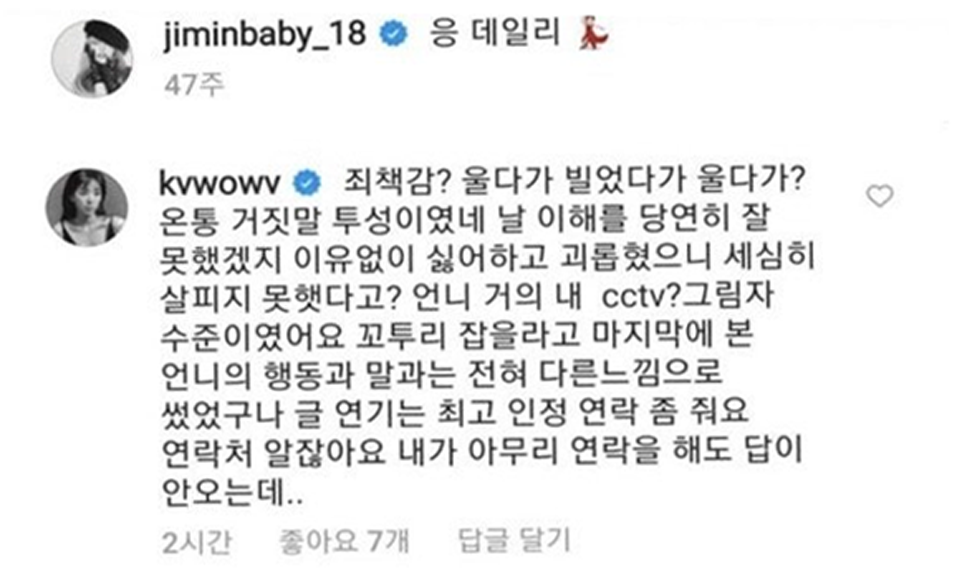 Mina wrote, "Feeling of guiltiness? you cried and begged and cried again? you're filled with lies. Of course, you won't understand me because you hated me and bothered me without any reason. You weren't able to meticulously care for me? you were almost like my surveillance camera? you were almost my shadow following me to find the smallest fault in me. Your actions and words were completely different. You're acting is the best. Contact me. You know my number. You don't answer no matter how many times I contacted you."
Mina has been claiming that she has not received a proper apology from Jimin and has requested her to sincerely apologize. On the other hand, Jimin has claimed that she had apologized for her wrongdoings.