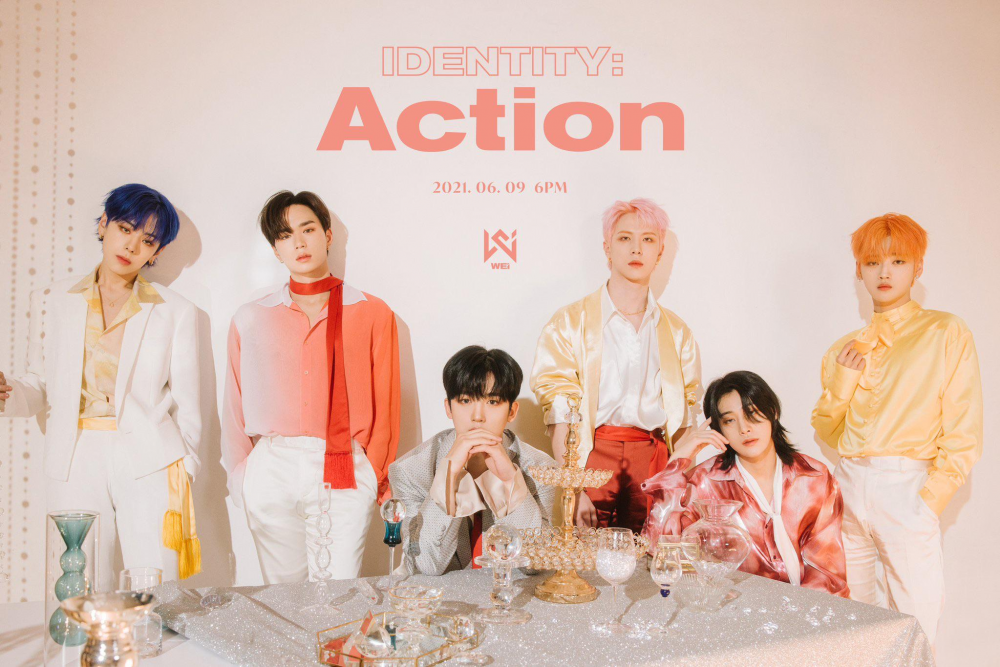 It was previously announced earlier this month that WEi is preparing for their second comeback of 2021.
The group is currently busy in the final stages of comeback preparations, aiming to release their new album in early June. Just as announced, WEi dropped the first group photo and announced the album's title and the date of the release.

'Identity: Action' will mark the latest installment of WEi's debut 'Identity' series, which kicked off in October of last year with 'Identity: First Sight' and continued with 'Identity: Challenge' earlier in February.
The new album will drop on June 9, so stay tuned for more teasers to come!