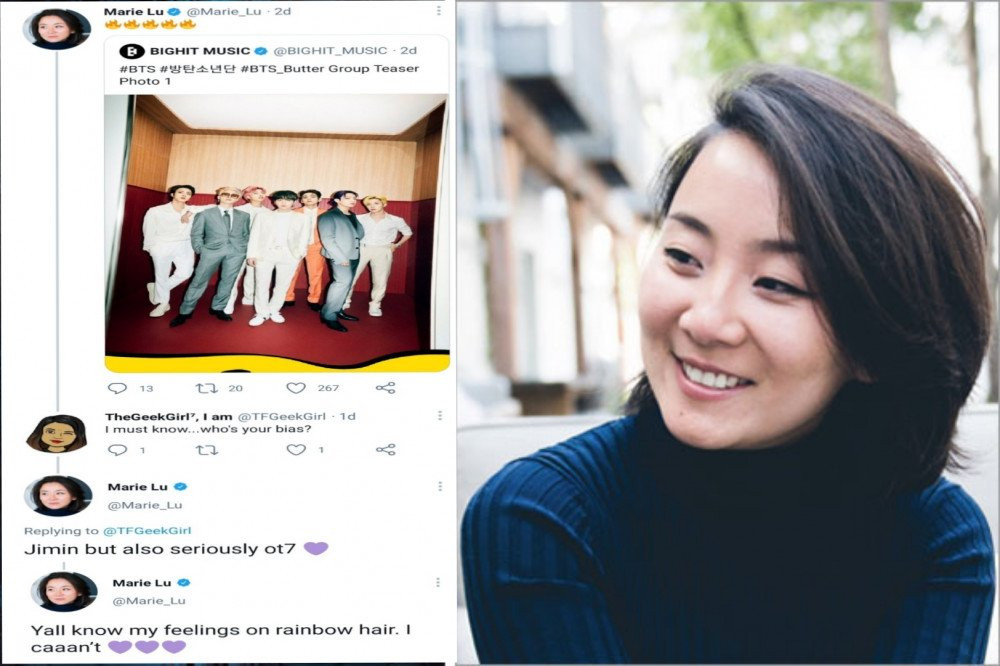 On May 10th, New York Times best-selling author Marie Lu cemented her Jimin biased status yet again. She is well known for her Young Adult and Dystopian fiction series, such as The Legend series, Young Elites Series, the Warcross series, and Batman Nightwalker in the DC icons series.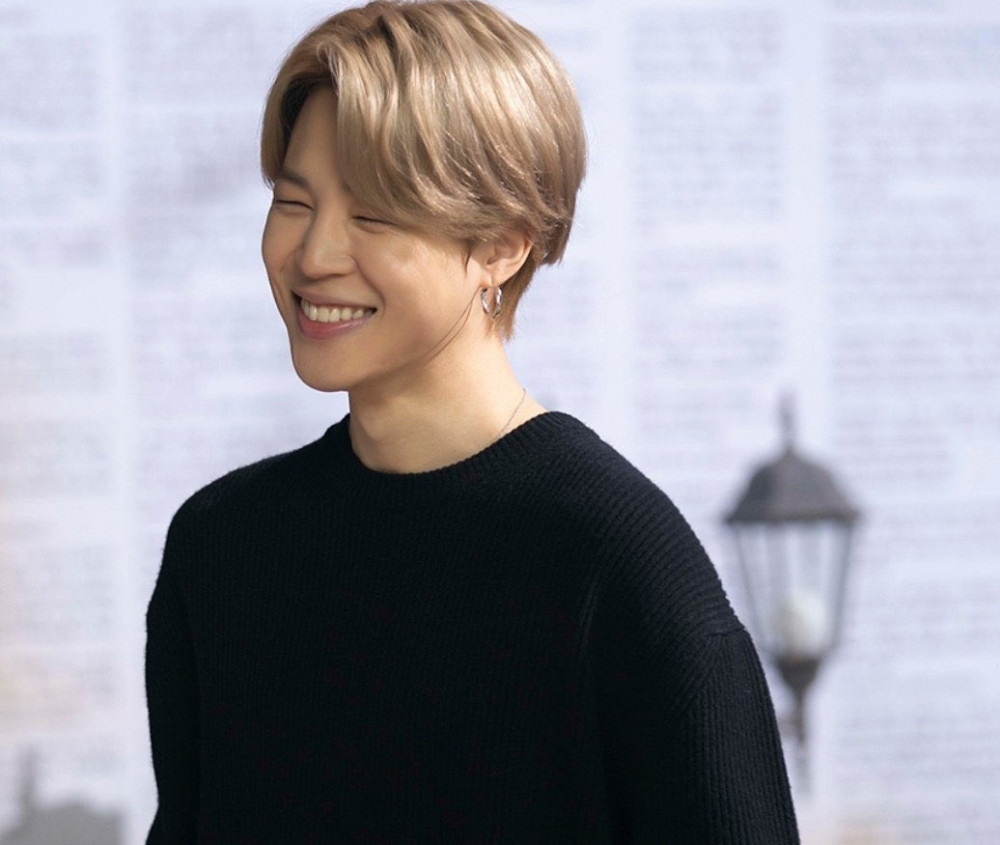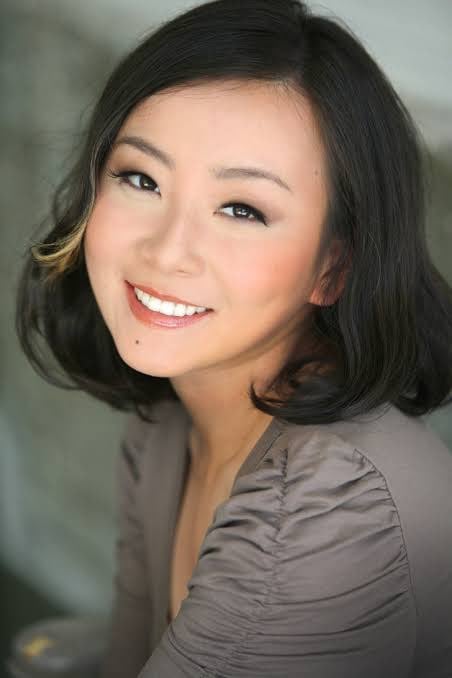 The acclaimed writer quoted BTS' First Group Photo Teaser for their upcoming single 'BUTTER' after its release on Twitter with four fire emojis. Soon after, an exchange ensued in which another fan of BTS asked who her bias was. Marie Lu responded by saying that it was Jimin, and added "Yall know my feelings on rainbow hair. I caaan't 💜💜💜."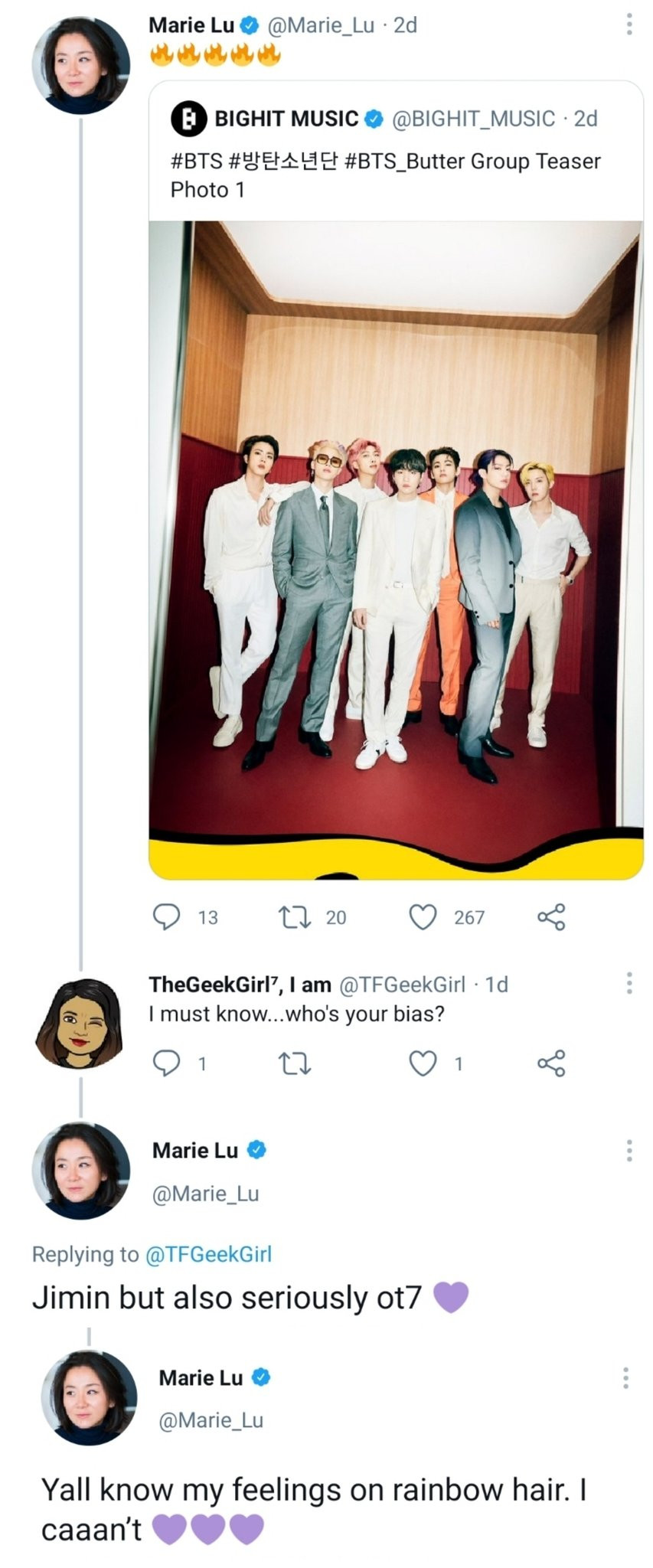 This is not the first time that the author has shown her personal preference for Jimin as she has always been vocal and proudly Jimin biased. In October 2018, it was revealed that Marie Lu had included Park Jimin as a character in her book, Wildcard, and ARMY wanted to know if she was Jimin biased, which she confirmed to be as well as being an ARMY herself.
This fact drew a lot of attention from ARMY, who were impressed and left her many positive comments. Additionally, the author also pointed out Jimin's incredible and critically acclaimed dancing skills as one of the reasons why he is her favorite member. She praised BTS for their great musical talent, progressiveness and wished them all the best as they take the United States by storm.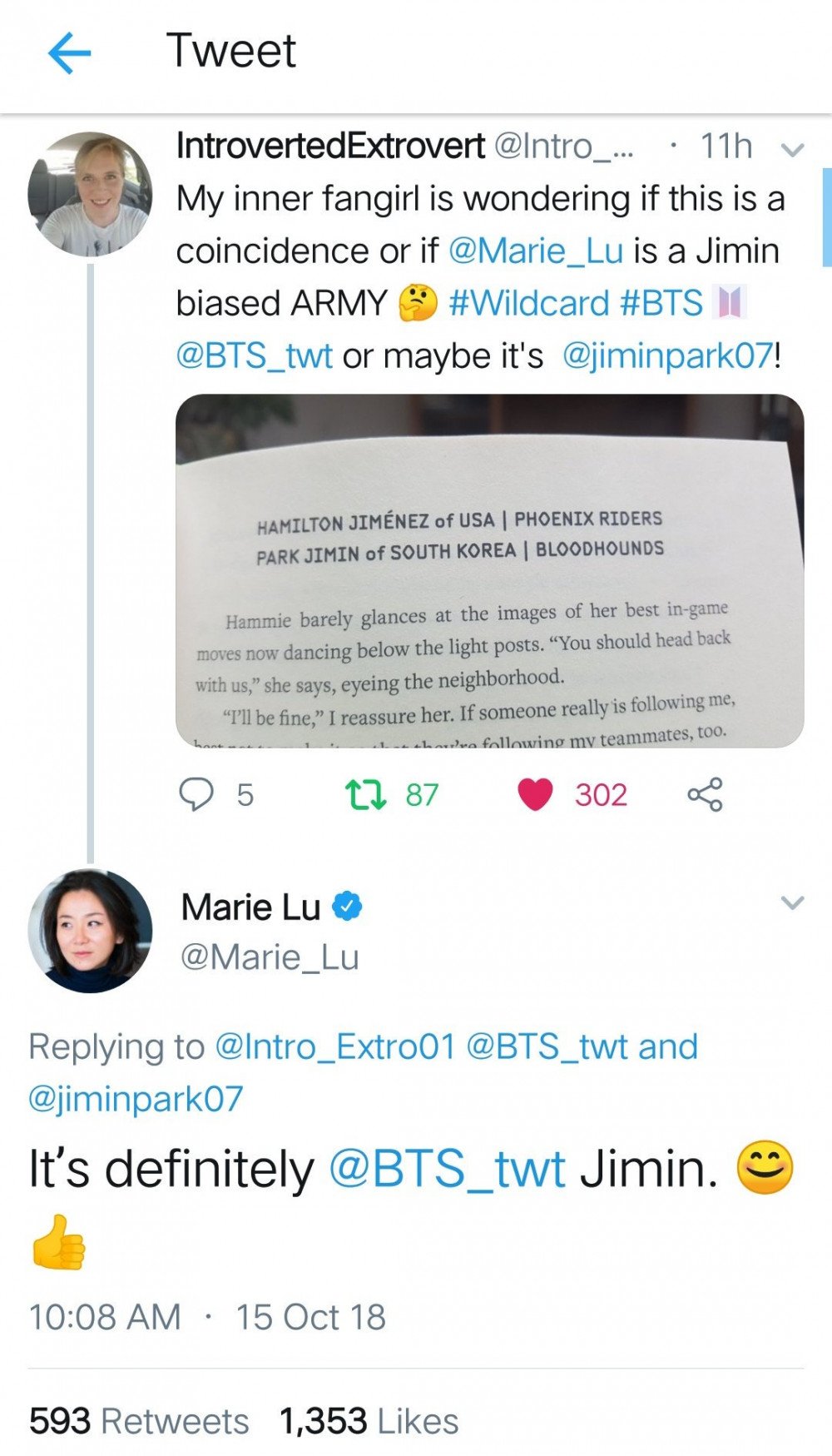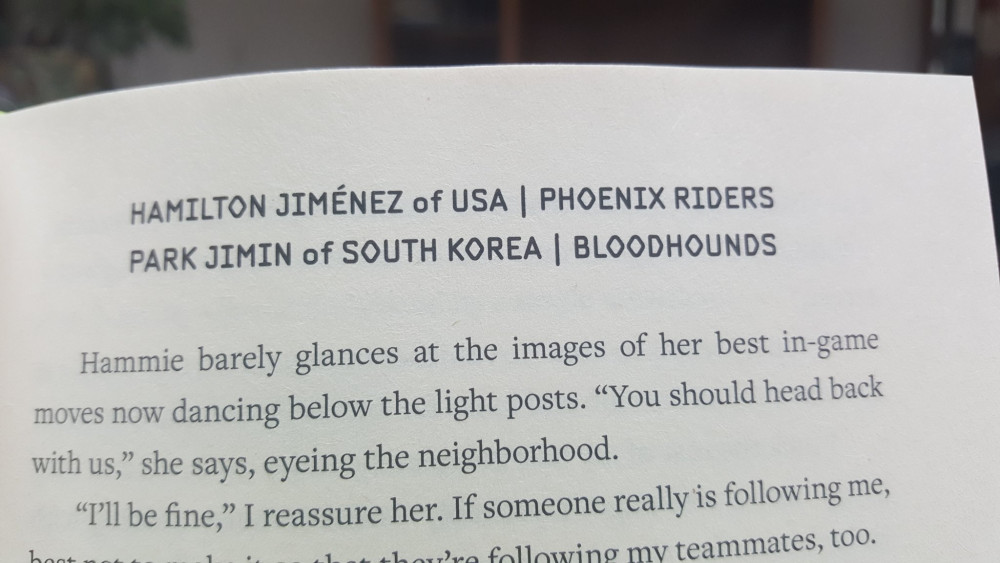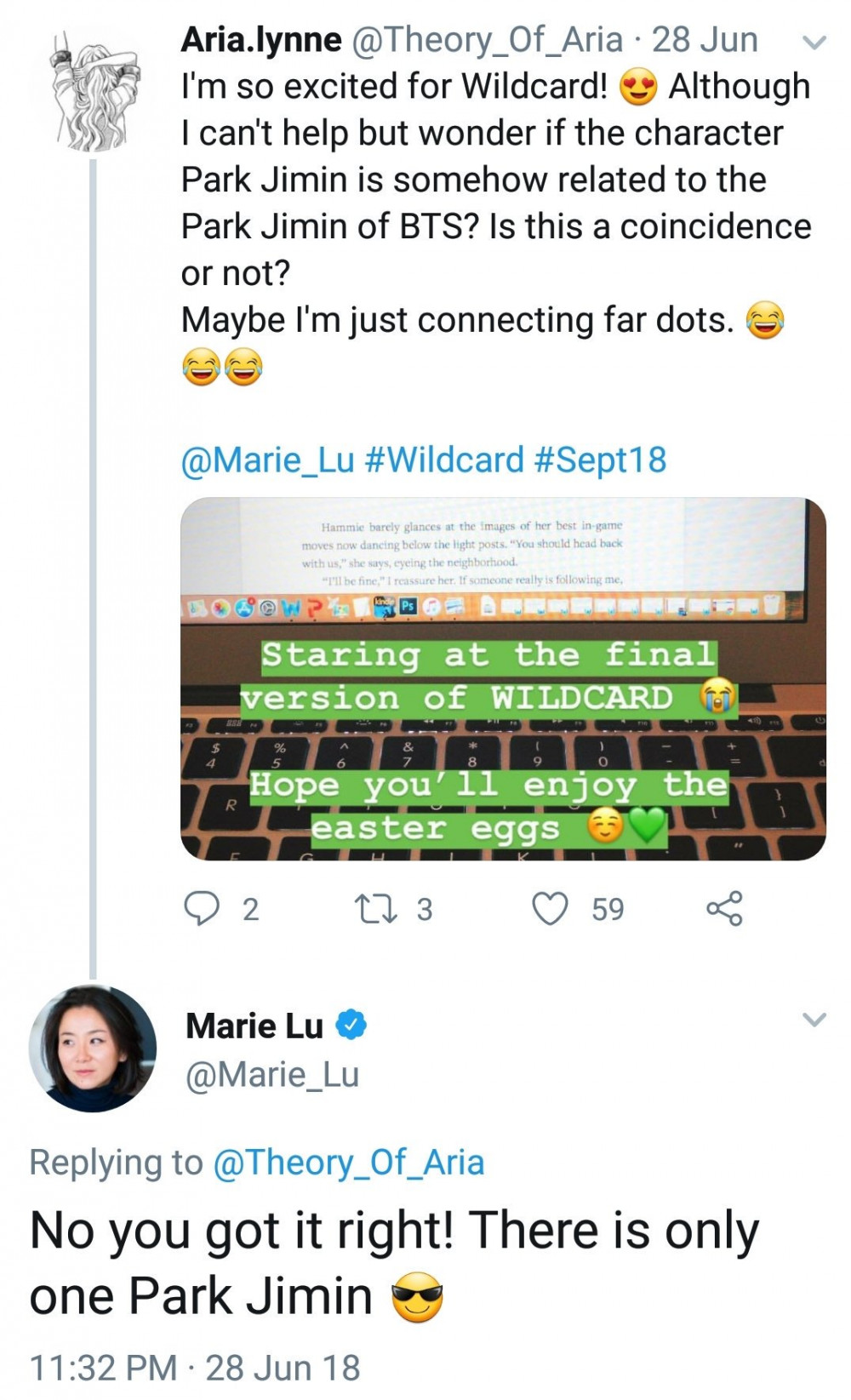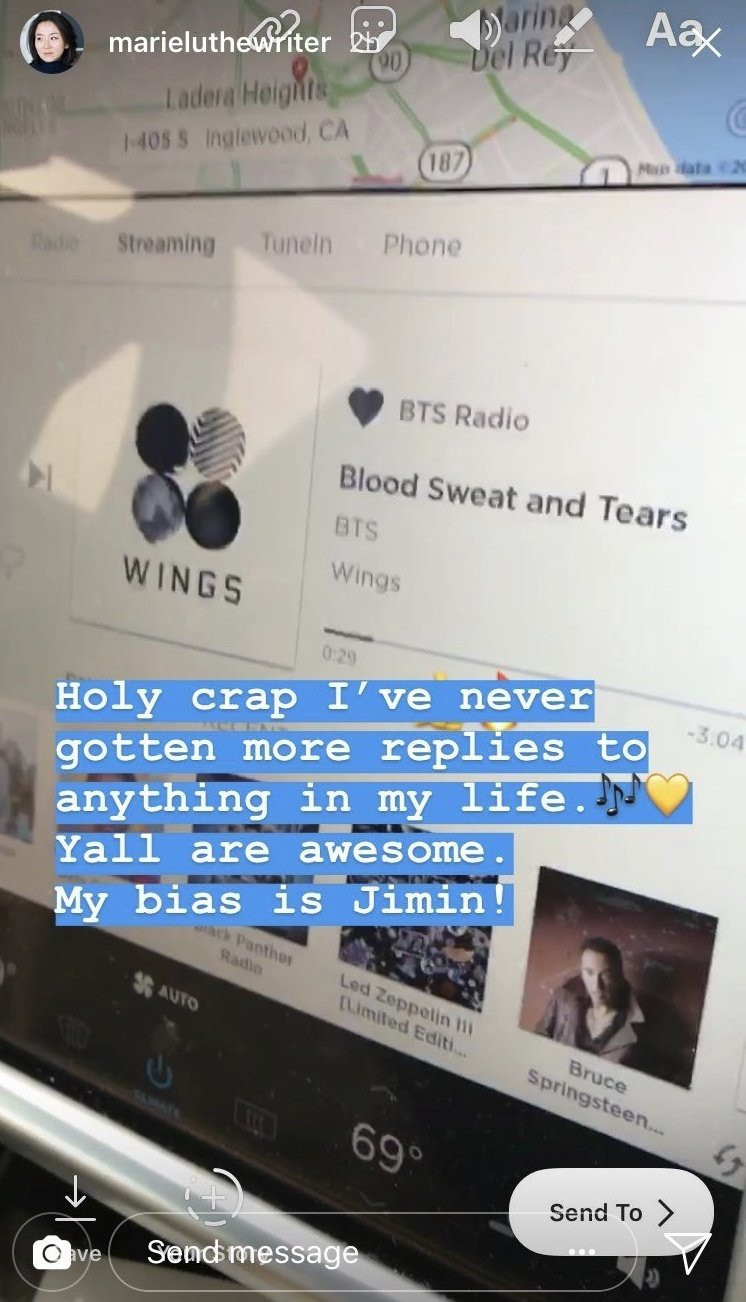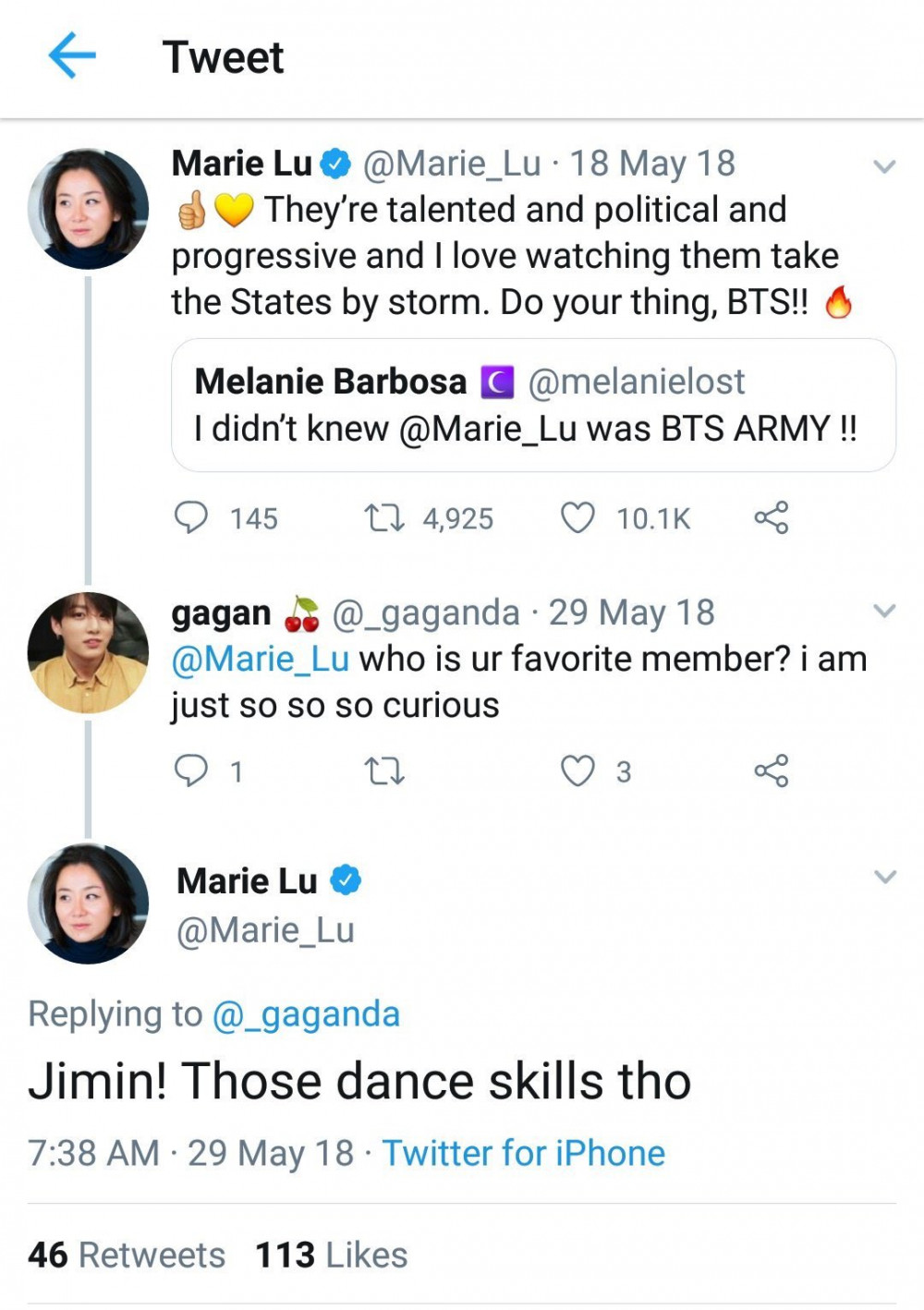 Park Jimin is indeed the stan-attractor who brings in many wonderful fans with his great talent, skill, and wonderful character. These fans, in turn, show their love for him and the group in great and marvelous ways, something that we can look forward to in the future.