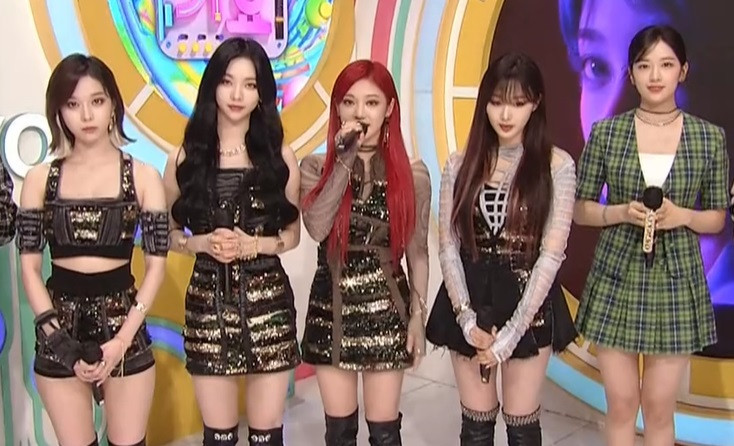 Netizens are commenting on the visuals of Ahn Yu Jin and aespa together in a single frame.
On the latest installment of 'Inkigayo', netizens spotted the ex-IZ*ONE member Ahn Yu Jin and aespa standing next to each other during an interview. Netizens were shocked to see so many visual girl group members together, especially with Ahn Yu Jin fitting in so well with yet another girl group.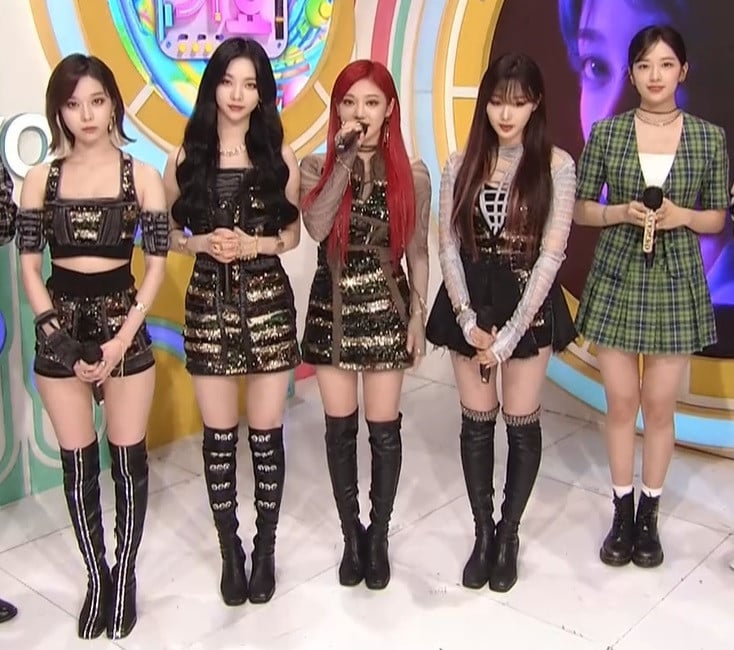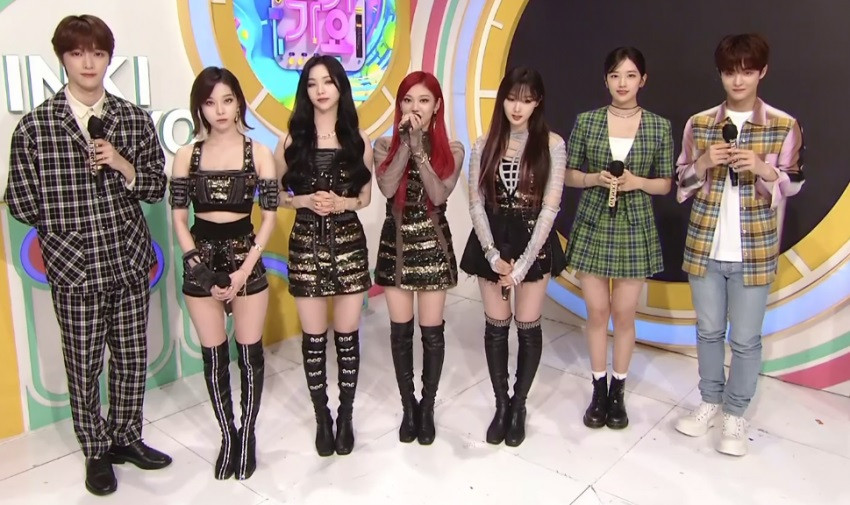 Netizens commented on Ahn Yu Jin's height and how the size and shape of all their faces are gorgeous. One netizen also pointed out how long Giselle's arms were: "I heard Giselle's arms were long but that was true, her arms are reallyyy long".
Other reactions include:
"Ahn Yu Jin was soooooooooo pretty today...All the IZ*ONE members are for sure gorgeous"
"The shape of Karina's face is perfect!"
"Giselle has a similar facial shape as Karina...cute V line"
"I heard Ahn Yu Jin is 168.6cm with socks on? Looks really tall"
"They all have such good figures and proportions"
"The shape of all their faces have the 'V'-line"
"How come all of them have such small heads?!"
"Giselle's face is about to disappearrrr"
"I'm not a fan and I find all of them beautiful but aespa members feel like idols while Ahn Yu Jin gives off an actress's vibe~"
"Whoa my eyes are thanking them from all this visual attack"
"Hope they become friends"
Netizens also shared a few more beautiful pictures of the girls in the comments below.