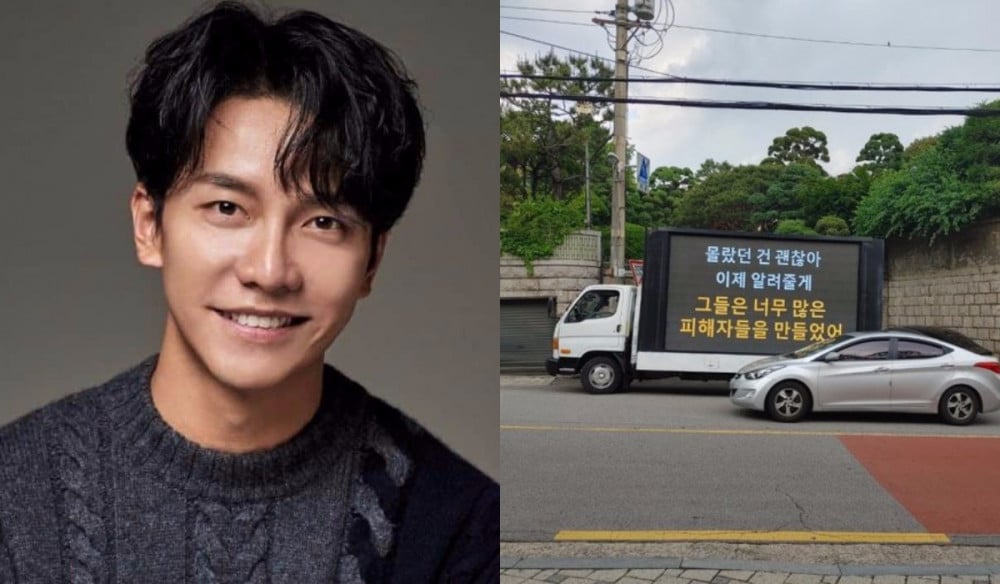 After actor Lee Seung Gi's largest fan club, Lee Seung Gi Gallery denied giving support for the actor's relationship with Lee Da In, they sent a protest truck to further fortify their statement.
On May 28, a protest truck was delivered to the front of Lee Seung Gi's home in Seongbuk-dong. The truck writes, "Are you going to abandon a 17-year-old tower? This is only a hasty decision," "We have protected you for 17 years. Please protect us Irenes (Lee Seung Gi's fan club) now," "If you didn't know, it's okay, we are letting you know now. They have caused too many victims."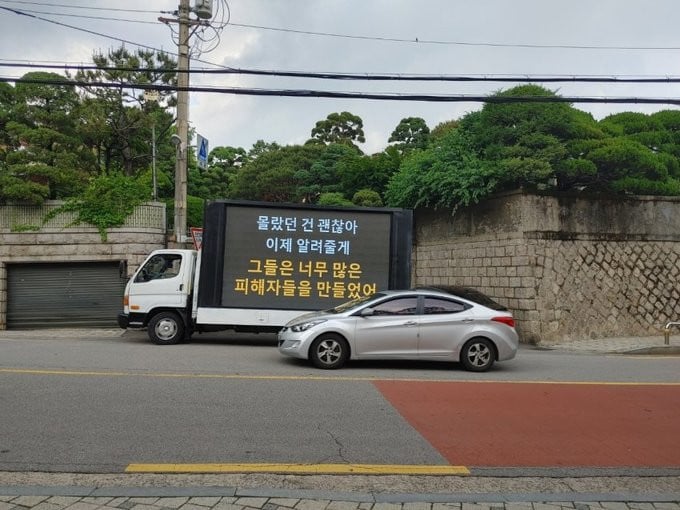 As previously reported, Lee Da In's parents and family were previously alleged to be involved in stock manipulation and insider trading, which reportedly led to financial losses and even suicide for some victims. Fans are worried that his relationship with Lee Da In would negatively impact the actor's image and career in the long run.
What do you think of this situation?