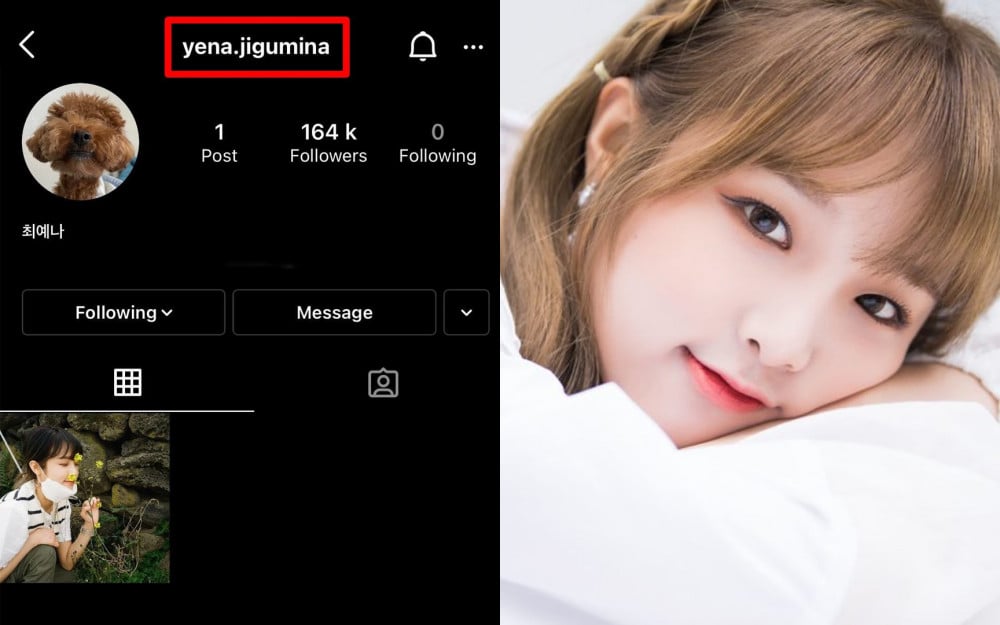 IZ*ONE's Yena opened her personal Instagram account that has been gaining attention.

On May 20, Choi Yena opened an Instagram account and began communicating with her fans. She posted a photo of herself smelling a flower with a caption, "Hello."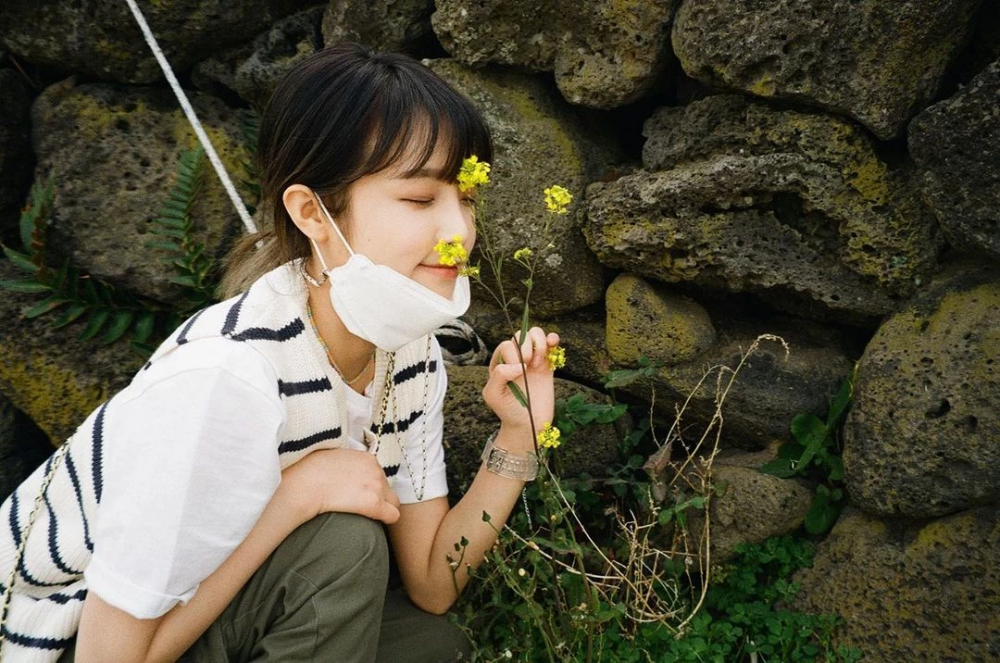 In just one day of posting her first photo, she received over 250,000 likes and has gained over 330,000 followers. Yena gained much attention for her popularity as well as the creative username.
Yena's username is 'Yena.Jigumina' which is a romanticized Korean phrase that means, "The same as always."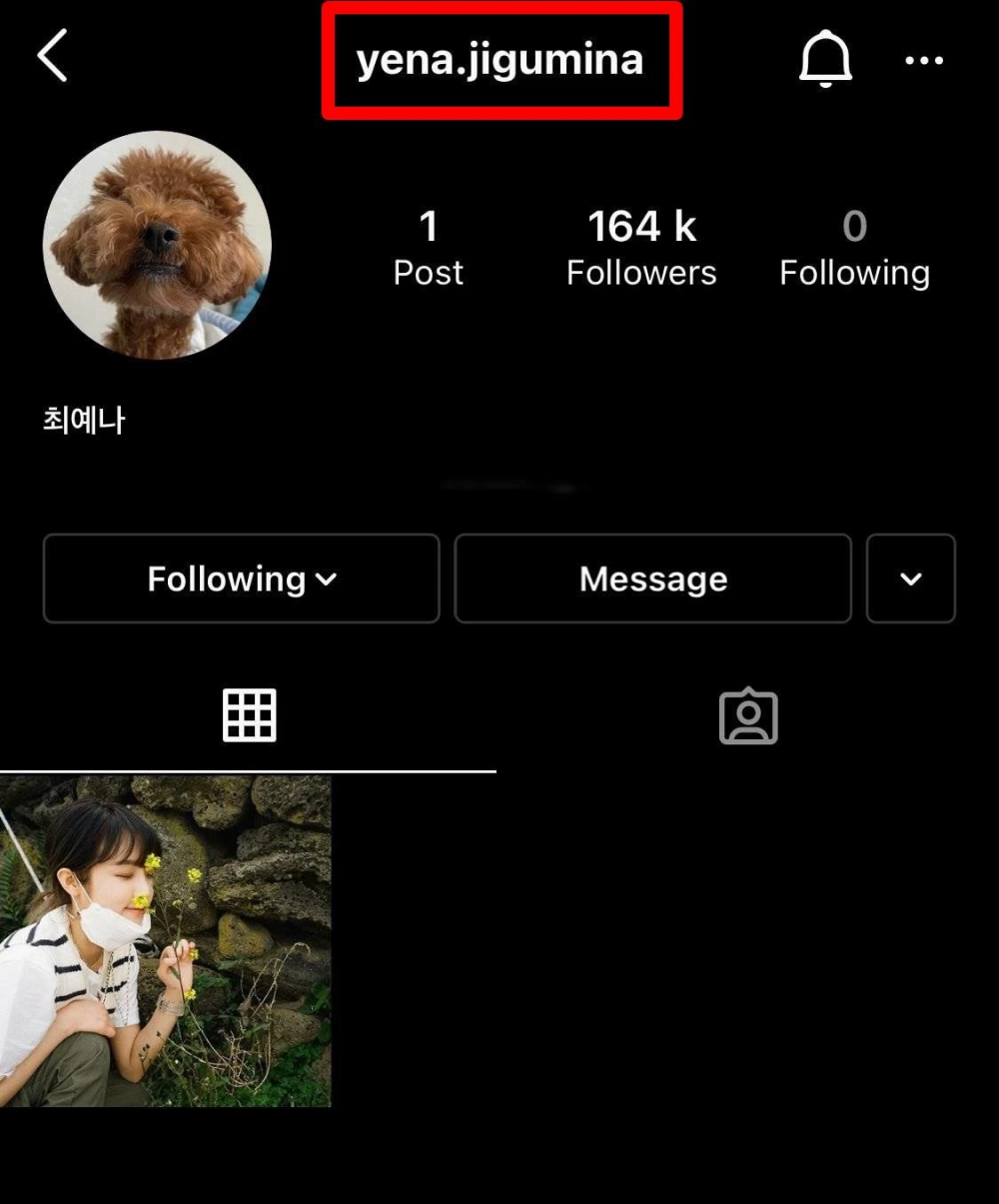 Fans and netizens praised Yena for using a creative username and shared their love for the idol group member, commenting, "She's so cute," "She is definitely a humorous character," "That's funny," "Lol," "That's so like Yena," and "That's witty."


Meanwhile, the idol group IZ*ONE officially disbanded last month, and the members have been keeping their fans updated through social media as well.