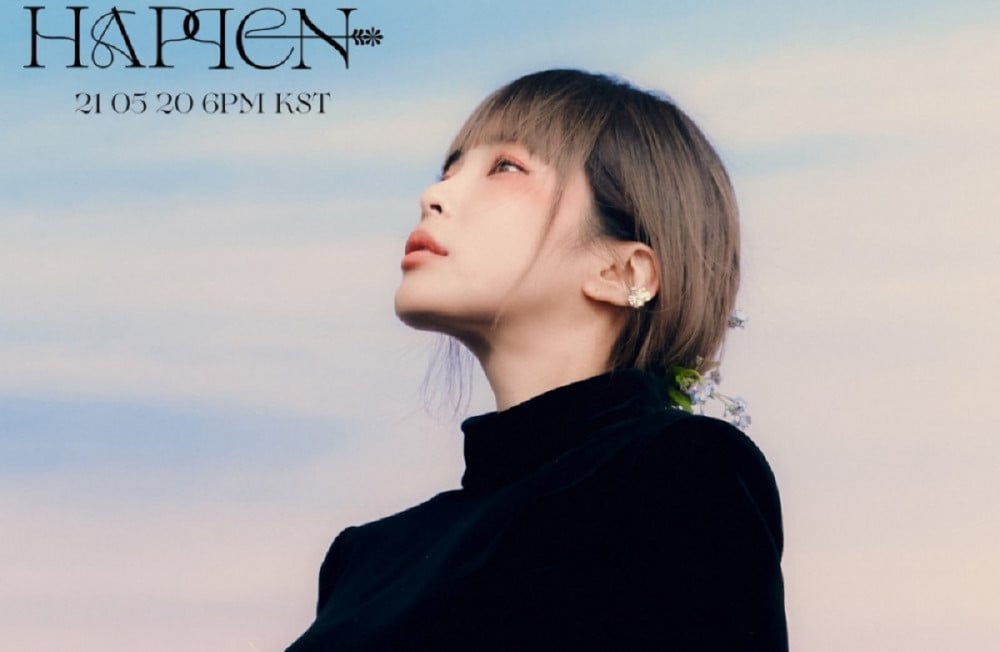 Singer Heize proved once again that she is the 'Queen of Music Charts', achieving the #1 spot on major domestic music charts with her comeback song "Happen"!

Following the release of Heize's 7th EP album, the title song "Happen" quickly snagged the number one spot on Genie Music's Top 200 Chart and Bugs! Top 100 Music Chart.



Genie Music Chart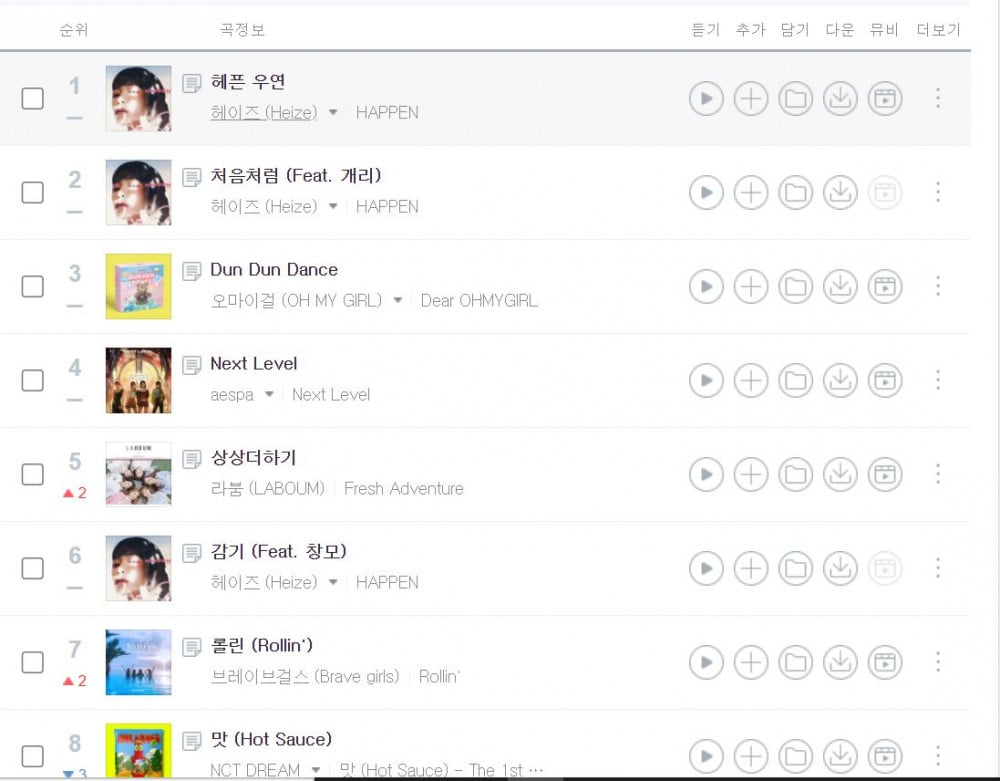 Bugs! Music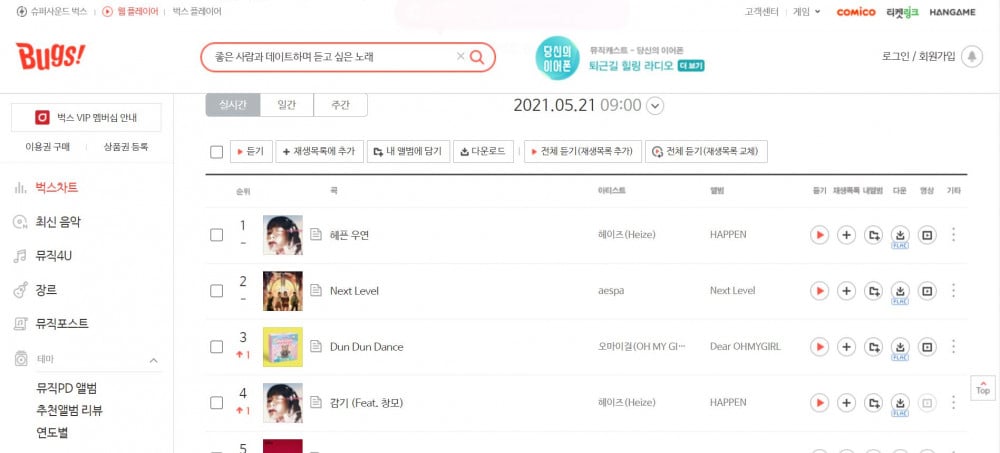 Not only did the title song "Happen" successfully top the charts, but the other collaborative tracks including "Like the First Time (Ft. Gary), "Flu" (Ft. CHANGMO), "The Walking Dead" (Ft. Kim Feel), and more has shown significant results by climbing up the music charts.
Her new EP album showcases her matured vocal tones, and many fellow musicians have praised her new release. Psy, artist and current CEO of Heize's newly joined company P-Nation, screen captured the music charts that show Heize's #1 spot, and expressed his extreme happiness over her achievement on his Instagram. Further, artists including Taeyeon of Girls' Generation, Swings, Changmo, D.Ark, Yubin of Wonder Girls, Jeon Ji Yoon of 4Minute (now known as Jenyer), and Im Hanbyul all sent Heize a congratulatory, encouraging message on their social media pages.
Heize's "Happen" music video is also the center of attention, with news of Actor Song Joong Ki's appearance. Heize impressed fans with her excellent acting chemistry with Song Joong Ki in her music video.
With a total of 8 tracks, 'HAPPEN' marks the return of singer Heize, after eleven long months. 'HAPPEN' is also Heize's first album released since joining her new music label, P Nation. With exception to her last instrumental track, Heize is credited as the music composer and lyricist for all seven of her album's songs.
Heize is scheduled to appear on KBS 2TV's 'Yoo Hee Yeol's Sketchbook' on May 21, with her new album.