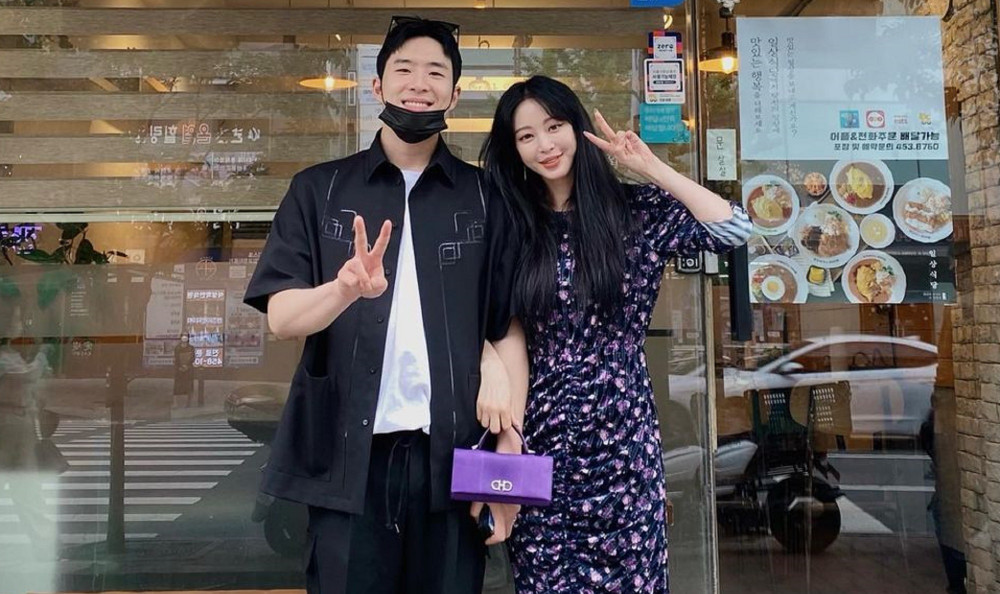 Actress Han Ye Seul has firmly denied recent rumors concerning her boyfriend.
Recently, a YouTube channel livestreamed a video with the title '[Shocking Exclusive] The Identity of Han Ye Seul's Boyfriend (who is) 10 Years Younger'. The video allegedly attempted to expose the hidden truths behind boyfriend Ryu Sung Jae's past as a "male escort" who is "exactly like someone from the movie 'Beastie Boys.'"
The movie 'Beastie Boys' is about male escorts taking over the Chungdam neighborhood by targeting affluent women as clients. To these claims, Han Ye Seul posted on Instagram with screen shots of the video and wrote: "No...(lol) Journalists... This is such fiction. We should have a drink big time! Also, why do these things happen after my contract with the former company ends... How curious..."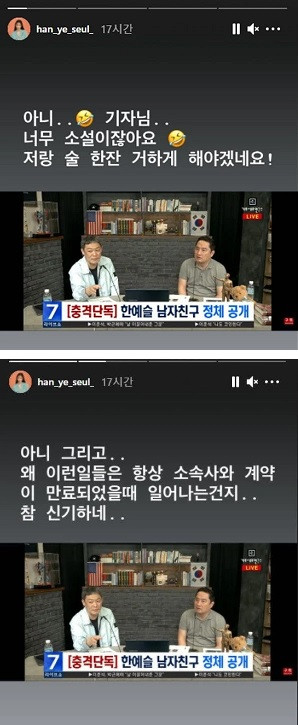 After discrediting the rumors, Han Ye Seul took to Instagram and posted several photos taken from a recent date.
She also reassured her fans with a message in the captions:
"I took down the photos (discrediting the rumors) because so many of my acquaintances who were worried about me told me not to react to them. So, instead I will end the day with our pretty couple photos~ Thank you for having faith in me and for supporting us. I can't read every single comment though;; I would appreciate it if you could send me the screenshots of the malicious comments for defamation later."

Han Ye Seul confirmed her romantic relationship with the theater actor back on May 15.