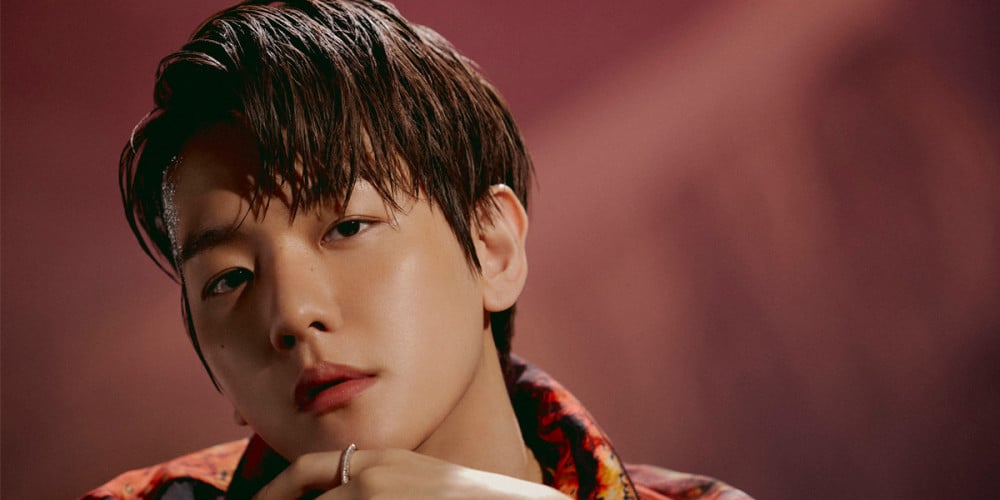 Fans have discovered latest photos of EXO's Baekhyun with his fellow recruits at the ROK army's basic training center!
As many of you know, the EXO member began his 3-week basic training after enlisting back on May 6. The idol will be wrapping up his basic training very soon, after which he plans on carrying out the remainder of his mandatory service duties as a public service worker.
In his new recruit training unit's latest group photo, Baekhyun can be seen striking a pose with the rest of his unit mates, showcasing his playful side - the same Baekhyun fans know and love!
Furthermore, according to one online account of a fellow soldier in training, Baekhyun was described by his unit mates as "the most extroverted super inssa (insider) who totally leads the atmosphere of the unit".
Netizens commented,
"He is doing so much better than we thought kekekekeke."
"That's our super extrovert!"
"So cute kekekekeke."
"Just what you'd expect from the born-to-be idol kekekeke."
"He looks way too happy doing that with his unit mates kekekekeke."
"No matter where he is, Byun Baekhyun is an idol kekekeke."
"Happy puppy kekekeke."