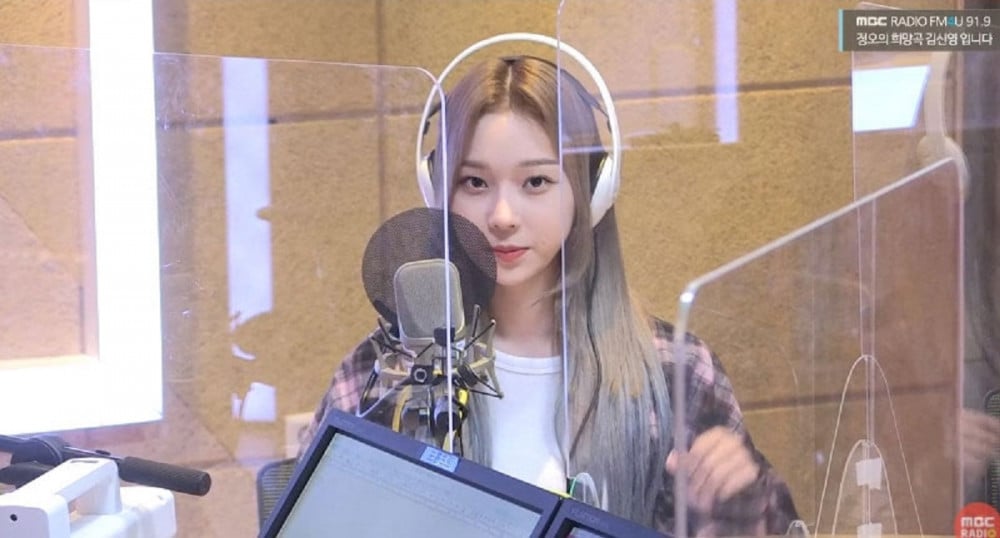 On the May 25 broadcast of MBC FM4U Kim Shin Young Noon's Song of Hope Radio, aespa appeared as guests. Here, Winter expressed her gratitude towards Lee Soo Man and SM Entertainment's songwriter Yoo Young Jin for raising her.
On this day, Radio DJ Kim Shin Young asked the aespa members, "If you were scheduled to share a meal with Lee Soo Man or Yoo Young Jin, who would you choose to eat with?" To this question, Winter responded, "I actually have a store that I frequent. I would eat an appetizer dish with Lee Soo Man at that store, and then taking Lee Soo Man with me, go meet Yoo Young Jin."
Radio DJ Kim Shin Young commented, "Wow you're so smart", complimenting Winter on her ability to figure out a way to compromise the answers to what otherwise would be a difficult situation. Kim Shin Young then asked Winter, "Between Lee Soo Man and Yoo Young Jin, you can only greet one person. To which person would you bow and greet?"
To this question, Winter stated, "Father, thank you for raising me. I won't lose sight of my original intentions, and I will work hard. Please give us a lot of love". Kim Shin Young again complimented Winter by saying, "You are very wise because none of us can figure out who 'father' is. The 'father' that you mentioned can refer to both people, but it can also refer to your real father".
Meanwhile, aespa released their new song "Next Level" on May 17. "Next Level" is a hip-hop dance track that includes a groovy rap and energetic bass riff.