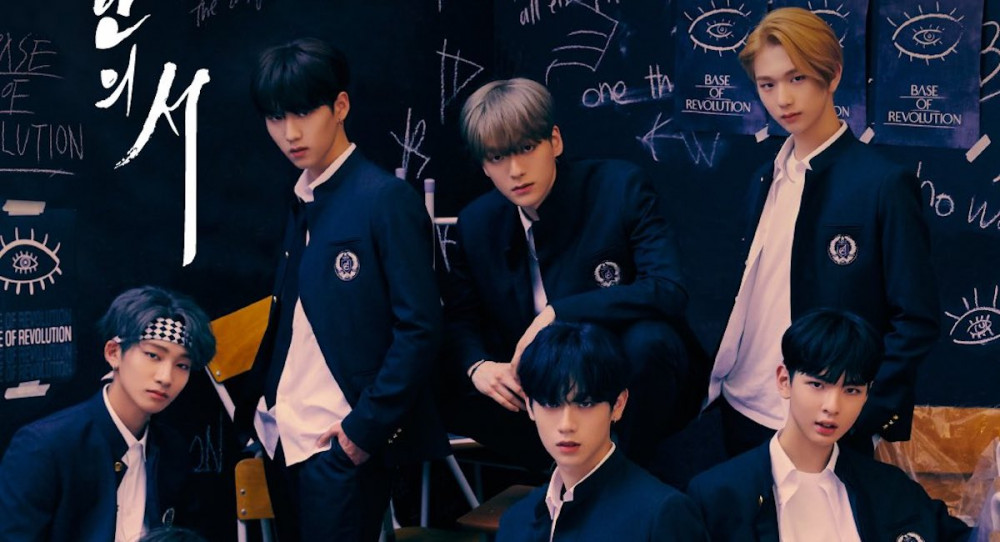 All 8 members of C9 Entertainment's upcoming rookie boy group EPEX have rounded up in their first official group teaser image, forming the perfect image of a crew of rebellious school teens.
EPEX's debut mini album 'Bipolar Pt.1: Prelude of Anxiety' is set for release this coming June 8 at 6 PM KST. So far, the group has gone for a classic, edgy school uniform vibe topped with an air of discontent and attitude, reared up to challenge the system with their youth.
The 8-members of EPEX include former 'Produce X 101' contestant Keum Dong Hyun, as well as Wish, MU, A-Min, Baekseung, Ayden, Yewang, and Jeff.