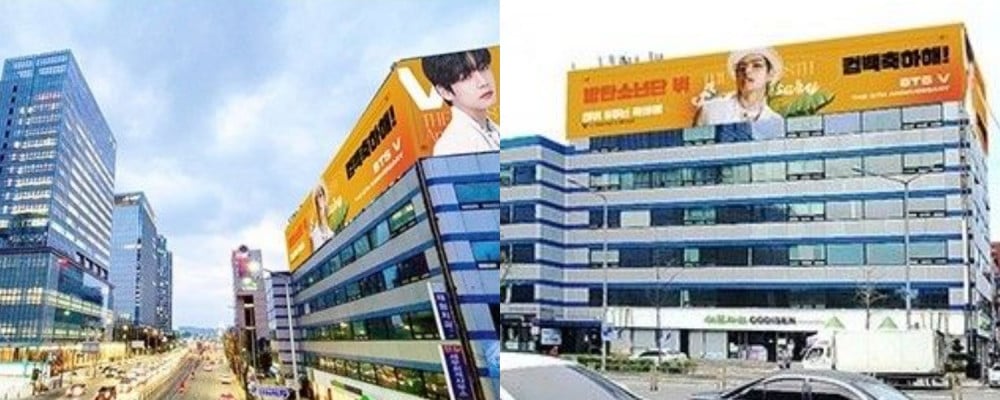 Chinese fans of BTS's V put up an outdoor billboard advertisement for the idol member without proper permits.

According to media reports on June 1st, the outdoor billboard advertisement installed by BTS's V's Chinese fan club 'Baidu Vbar' is in fact illegal. The said advertisement was put up on the building right across the HYBE Label's building in Yongsan, Seoul.
The government official commented, "Any outdoor billboard advert should be put up only after getting approval or registration, depending on its size and kind, per current billboard advertising laws."

The said advertisement has already been put on week-long probation by the office of Yongsan district for violating the law, and they will be fined if they don't abide. The official has said, "Usually an illegal outdoor billboard would have month-long probation but in this case, we've been receiving many complaints related to it due to its massive size so we're trying to carry out the law as soon as possible."


Originally, the installment was scheduled to be displayed from June 1st to 14th.