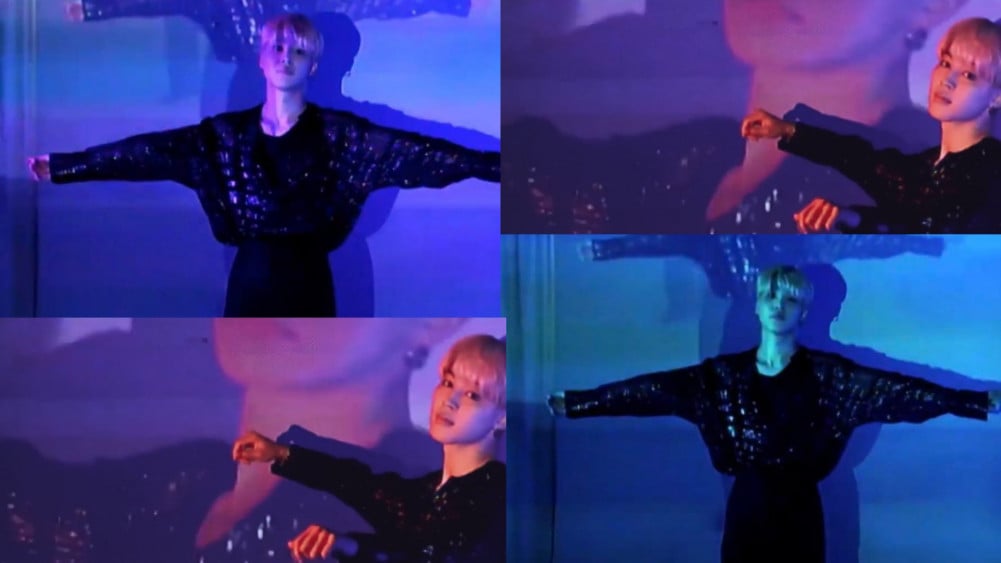 The "Trending Emperor" Park Jimin does it again.
On May 6, 2021, BTS released the last batch of Butter Concept Clips from each members Jimin, J-hope and V. The clips were released on various platforms such as Twitter, Instagram and Weverse.
The 19-second clip features Jimin in an all-black outfit with a shimmering long sleeves top highlighting his ethereal visuals. Jimin used a drink as his prop and grooved in to the background music looking both cute and sexy instantly captivating fans all over the world. Playing the video clip once wouldn't be just enough.
Jimin quickly dominated the trends worldwide as fans showed appreciation for Jimin's concept clip and excitement for the upcoming release of BTS's latest single "Butter".
Jimin trended on Twitter worldwide with 3 trends such as BLONDE JIMIN, PARK JIMIN AND JIMIN RUBIO (Blonde Jimin in Spanish). He got more than 40 total trends in not less than 23 countries including USA, UK, Germany, Brazil, Argentina, Philippines, France, Puerto Rico, Mexico, etc. Jimin had a total of 11 related keywords trending such as PARK JIMIN, jimins, Mimi, JIMIN RUBIO, BLONDE JIMIN, OMG JIMIN, THE JIMIN, Jiminie, etc.
"JIMIN JIMIN" trended under K-pop topic with more than1.09 million mentions.

In Japan, Jimin trended #2 on Twipple celebrity ranking and #15 on Tsuiran Japan Celebrity.
Jimin, dubbed as "King of Contents" further showed his power as his Butter Concept Clip surpassed 1.3 million views on Instagram in less than four hours. It is the fastest BTS reel to achieve such record.
Meanwhile his video on Twitter has surpassed 2.9 million views in only 4 hours. It gained more than 3 million views on Twitter in less than 6 hours.
Finally, Jimin has also caught the attention of several official Twitter accounts like MTV UK, PureBreak Brazil, Nature Box, Tracklist, Flipz UK and artist Alejandro Vigilante.