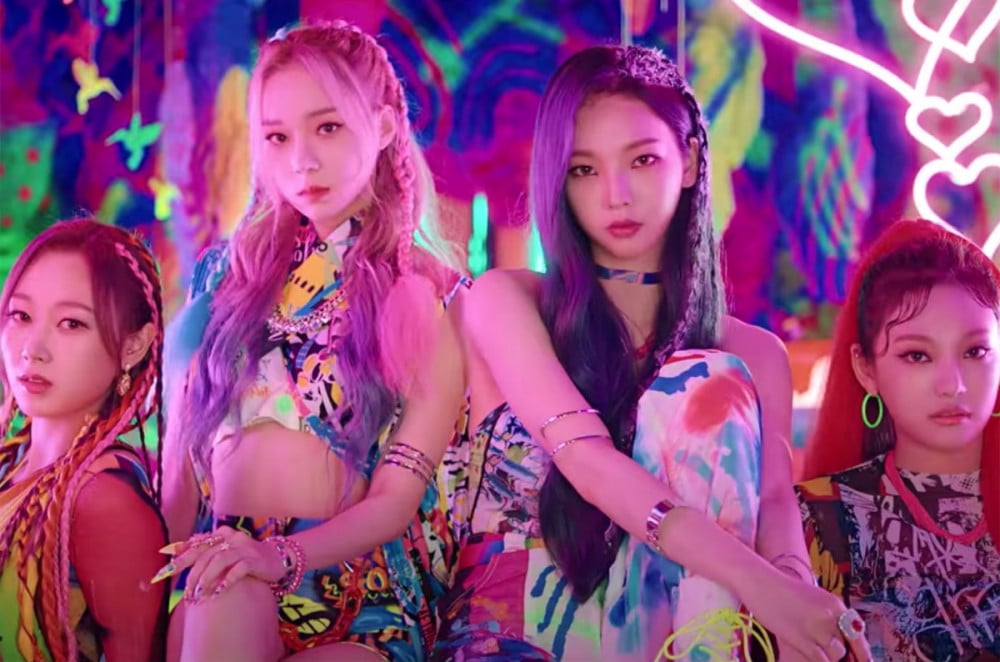 aespa revealed what's changed since their debut in November of last year.

On the May 25th episode of 'Kim Shin Young's Noon Song of Hope', DJ Kim Shin Young ask the girl group members what's changed in the 6 months since their debut, and Winter happily responded, "We can use our cellphones now." Kim Shin Young agreed, "You need to know what's going on in the world. Is there any change in treatment other than cellphones like food expenses or cars?"

NingNing expressed, "We don't watch too much yet. We need to work harder in the future," and Kim Shin Young joked, "That was too textbook of an answer."

In other news, aespa recently made a comeback with "Next Level".