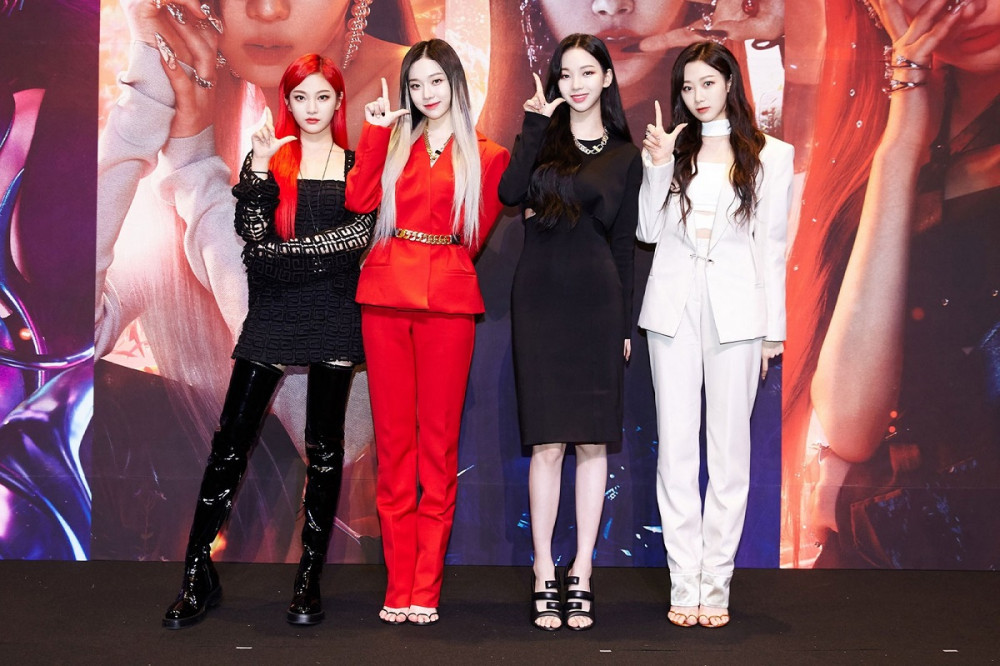 On the May 25 broadcast of MBC FM4U Kim Shin Young, Noon's Song of Hope Radio, the aespa members shared that they are a fan of Giriboy and CL.
aespa, who recently returned with "Next Level" on May 17, appeared on the radio show to answer some questions about their comeback. When asked if there was any artist in particular that they wished would view their music video, Karina replied, "I would like to hear feedback from artists who make music of different genres from us, so I would like to hear feedback from rapper Giriboy." Karina then sent a message to Giriboy, saying, "Hello, Giriboy sunbaenim. I like your music and listen to your music often. Please give aespa some attention."
Additionally, Giselle, who is a well known fan of CL, shared her story of meeting CL in person for her first time. Giselle said, "I saw her once, but we were on our way to somewhere important, so I was only able to quickly greet CL", and expressed her regretful first encounter with CL.
Radio DJ Kim Shin Young then displayed her close friendship with CL, and responded, "CL is also quite introverted. But her aura is very charismatic", to which the aespa members replied, "Yeah, she was super charismatic".