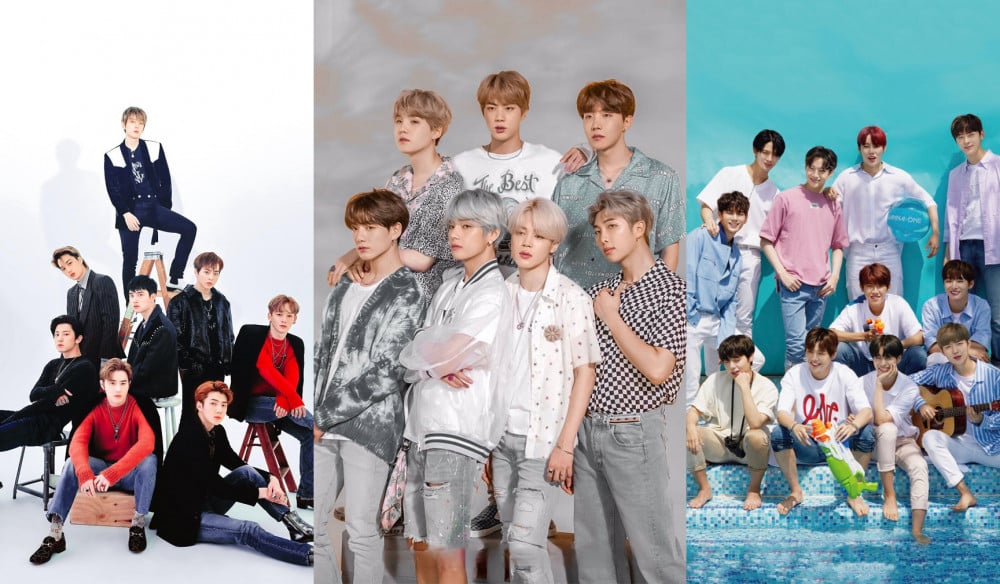 The number of streams on music sites can be seen as a direct correlation between the artists' popularity. The number of streams can also be seen as the artist's gauge in the success of their music careers.
This is also the case for idol group members. Recently, one netizen created an online community post with the list of the most-streamed idol groups in South Korea. The chart reveals the total amount of streams for groups on both Melon and Genie.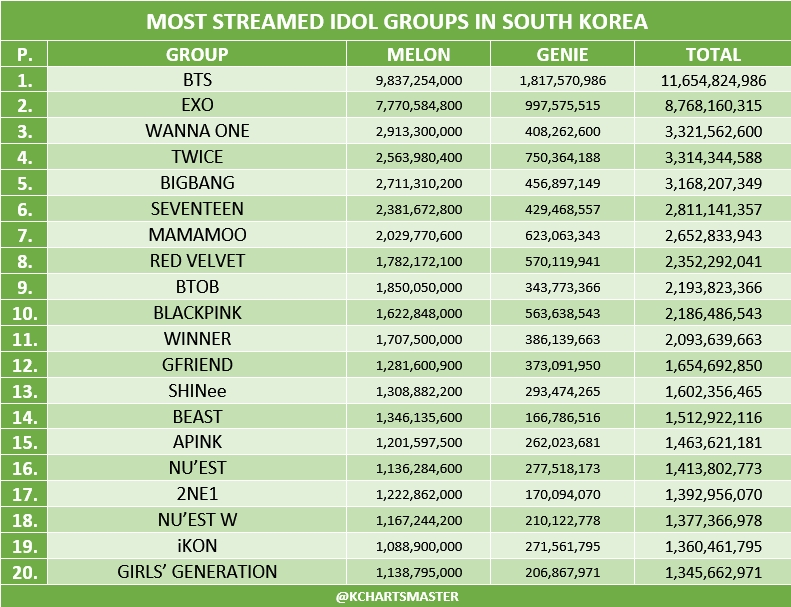 Coming in first place is BTS with over 11.6 billion streams, followed by EXO with over 8.7 billion streams, and Wanna One coming in at third place with 3.3 billion streams.
Netizens were impressed with all the artists on this list as they all surpassed the 1 billion mark for the number of streams of their songs.
In particular, many were impressed with the globally popular group BTS having over 11.6 billion streams.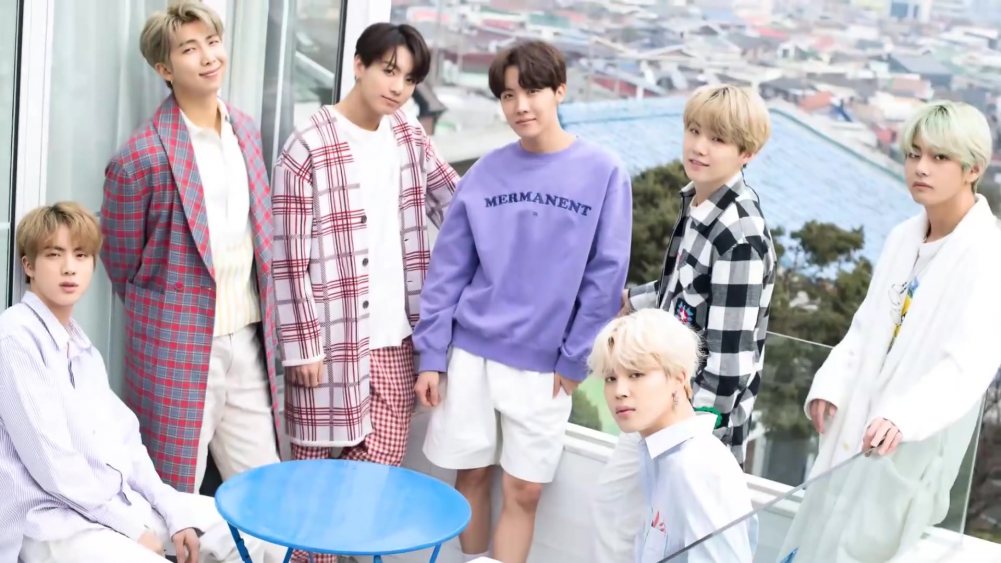 Netizens commented, "Wow, BTS has a crazy amount of streams," "King BTS," "I want to see all these artists for a very long time," "I'm impressed with NU'EST making the list even though they became popular later," "I love the GFriend," "Wow, BTS is at 11.6 billion streams. That's so amazing," "NU'EST has their unit group NU'EST W and also just NU'EST. That's more amazing," and "BTOB is on the list too!"