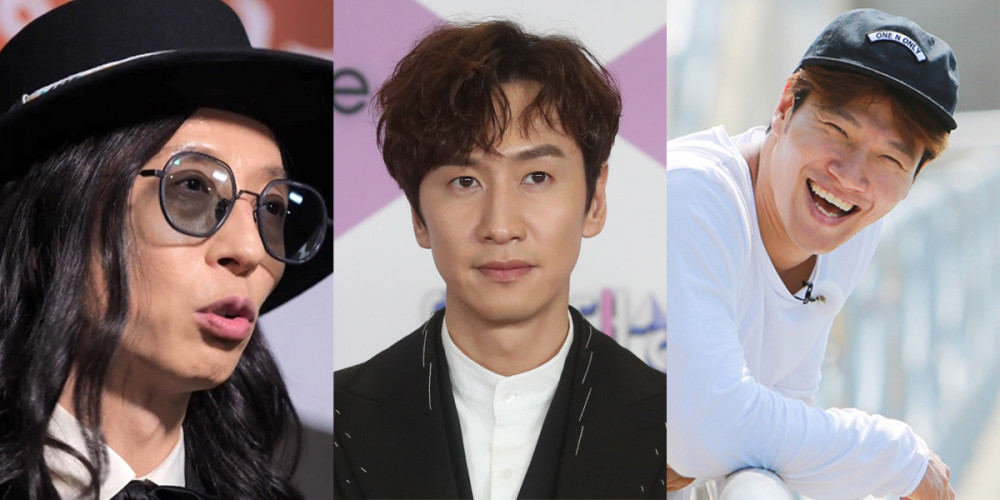 The Korea Institute of Corporate Reputations has revealed brand value rankings of TV variety stars for the month of April, based on big data analysis.
From April 1 through May 1, 2021, the Institute analyzed big data of currently promoting TV variety stars in areas including consumer participation, communication, media activity, community activity, social activity, etc.
The top 10 TV variety figures this month, in terms of brand value are, in order: Yoo Jae Suk, Lee Kwang Soo, Kim Jong Kook, Park Myung Soo, Kang Ho Dong, Kim Sung Joo, Super Junior's Heechul, Kim Gu Ra, Shin Dong Yup, and Chae Tae Hyun.
In 1st place, the nation's MC Yoo Jae Suk earned a total of 2,118,591 points for the month of April, defending his #1 spot once again following March. In 2nd place, actor Lee Kwang Soo earned a total of 1,613,263 points, after confirming earlier this week that he planned on taking a break from variety programs after May. Finally, 3rd place went to fellow 'Running Man' star Kim Jong Kook, with a total of 1,207,951 points.
Check out the Institute's full analysis results, below.