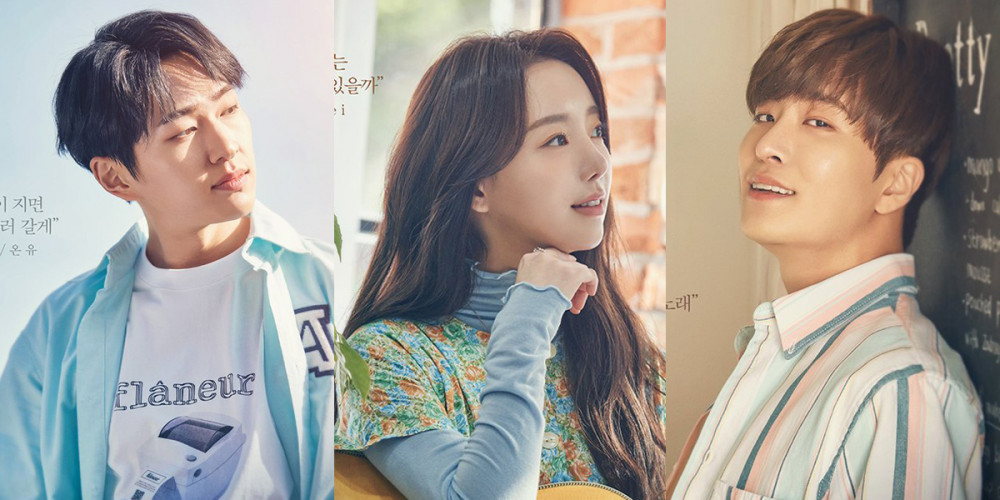 The upcoming summer romance musical 'Midnight Sun' has released character posters of Haram and Haena, played by 8 different actors and actresses!
First, taking on the role of the male lead Haram are SHINee's Onew, DAY6's Wonpil, NU'EST's Baekho, GOT7's Youngjae, and Jo Hoon. On the opposite end, the lovely singing girl Haena will be played by Lovelyz's Kei, Kang Hye In, and Lee Ah Jin. Despite the fact that all of the stars will be portraying the same character in 'Midnight Sun', each manage to pull off their own, unique versioin of Haram and Haena, as you can see in their individual character posters below.
Meanwhile, 'Midnight Sun' tells the love story of a girl who sings under the moonlight, Haena, and a boy as bright as the sun, Haram. The musical is expected to run from May 1 through July 25 at the Kwanglim Art Center, also being live streamed online via MetaTheater.live.