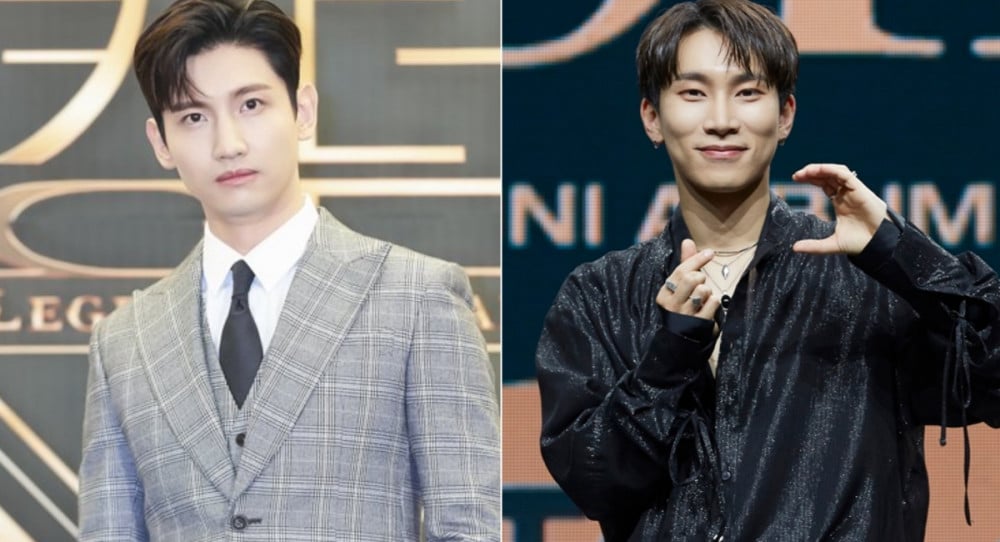 TVXQ's Changmin picked BTOB's Eunkwang as the 'Kingdom: Legendary War' contestant who stands out.

During the April 1st press conference for Mnet's 'Kingdom: Legendary War', Changmin revealed whether there was one competitor who stood out more than the rest, and he expressed, "It's hard to pick one person. If I have to choose from all the cast members, I'll pick BTOB's Eunkwang, who's next to me."

Changmin continued, "I'm thinking about it right now. It's 18 years since I debuted this year, and I'm still a singer at my label. Eunkwang, who's been working for 10 years, is already a director [at Cube Entertainment]... How attractive. I want to pick Eunkwang. He has something I don't."

Eunkwang responded, "That puts me in a good mood. I'm starting to get greedy after hearing that. After director, there's the chief director. I'll work hard, so I can receive more love."

In other news, 'Kingdom' released the performances by iKON, The Boyz, Stray Kids, SF9, BTOB, and ATEEZ from the premiere.