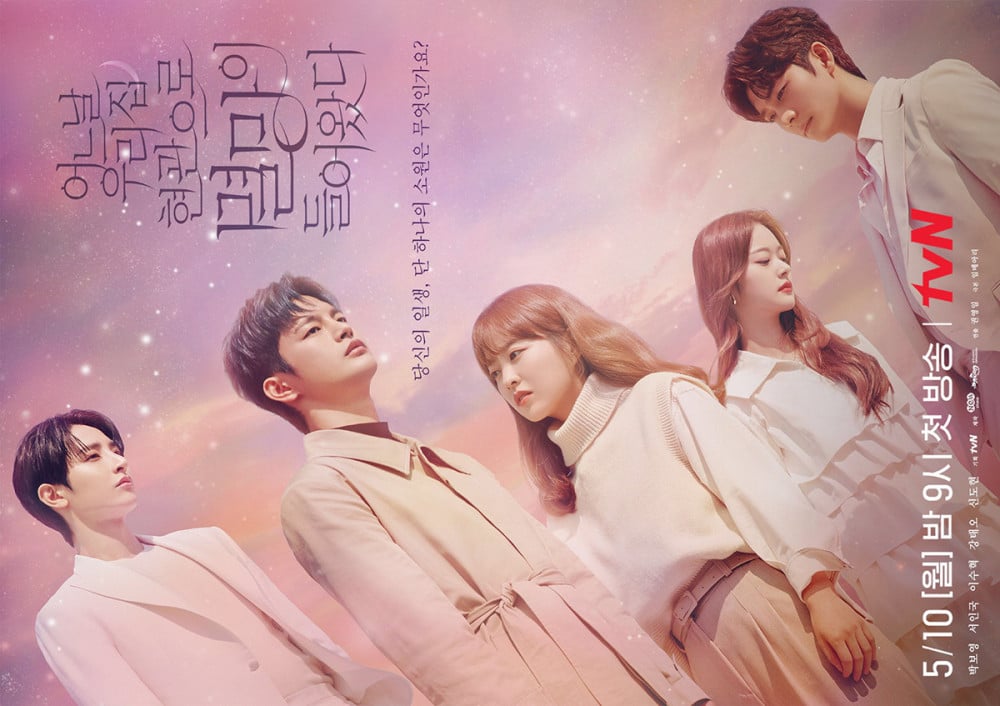 tvN's upcoming new fantasy romance series 'Doom At Your Service' has unveiled a main group poster, featuring Park Bo Young, Seo In Guk, Lee Soo Hyuk, Kang Tae Oh, and Shin Do Hyun!
In 'Doom At Your Service', each of these lead characters lead lives seeking to fulfill their own, distinct wishes. FIrst, Park Bo Young plays the role of an ordinary woman named Tak Dong Kyung, whose fate one day comes crashing down on her. Angered by her situation, she wishes destruction on the rest of the world. What she gets instead is a mysterious man who shows up at her door, calling himself Destruction (Seo In Guk).
Alongside Park Bo Young and Seo In Guk, Lee Soo Hyuk plays the role of a handsome entrepreneur Cha Joo Ik, while Kang Tae Oh plays the role of Lee Hyun Kyu, a man struggling with regret after the pains of his first love. Finally, Shin Do Hyun plays the role of Tak Dong Kyung's best friend Na Ji Na, who suddenly also finds herself in the middle of a love-triangle.
What do you think of the characters and premise of 'Doom At Your Service' so far? The series premieres on tvN next month, on May 10 at 9 PM KST!