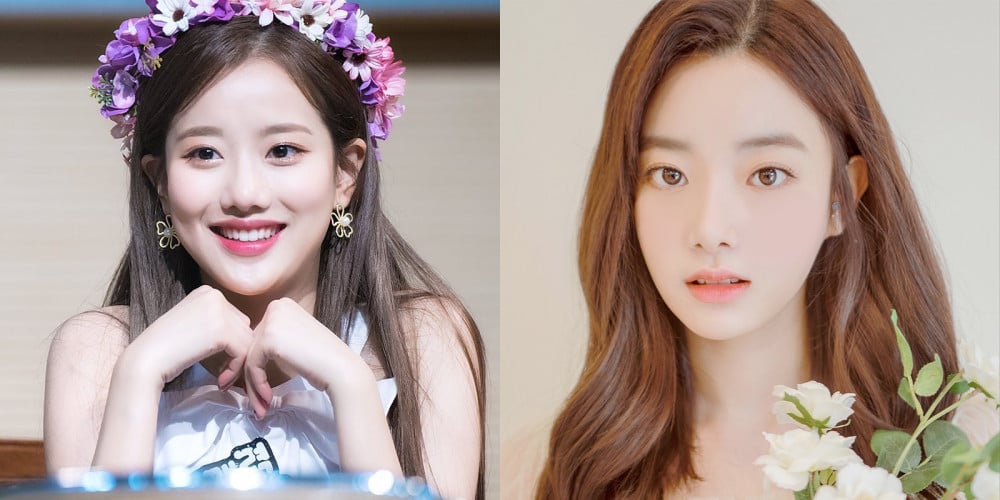 Netizens think the recent post by a 'former DSP Media employee' may actually be by Naeun.
The recent post accused Hyunjoo of 'completely getting a new face' through plastic surgery and refusing to practice by going as far as throwing water bottles. The post hasn't been received well for various reasons, including the fact that there are baby photos of Hyunjoo that exist that show her face looking very similar to the way she looks now. Netizens also pointed out that Yena and Chaewon's posts, as well as past DSP Media posts, had made Hyunjoo look 'weak' and unable to practice, but this new post made Hyunjoo sound like the bully instead.
Many netizens further think that the new post may actually be made by Naeun. Netizens pointed out that the post makes the same grammar mistakes that Naeun makes often, including lacking a space between 'not' and the rest of the word (i.e. 안나옴 vs 안 나옴), using the wrong format for certain endings (i.e. 지옥이였어 vs 지옥이었어), and more.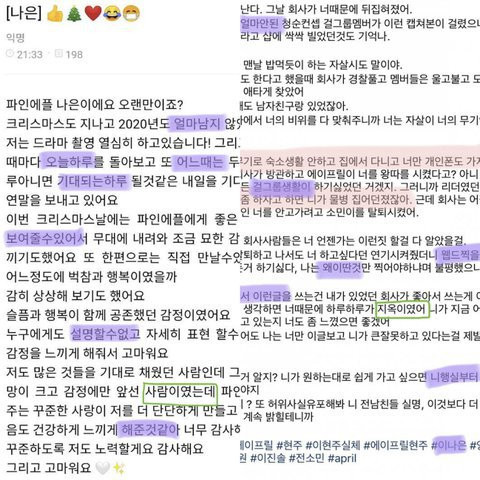 Netizens further pointed out that the employee used the phrase 'you never came to practice' instead of 'you never went to practice,' pointing out that the former is used by people also at practice, while the latter is for outsiders. Another pointed out that they had a hard time believing that it was a former employee because of the phrase 'Every day was like hell because of you', asking why this would be the case for just a regular employee at DSP Media.
The wide agreement seems to be that the post is not by a former DSP Media employee, but by 1. DSP Media pretending to make an 'outing' post for Hyunjoo, 2. an anti-fan, or 3. Naeun.
What's your take?