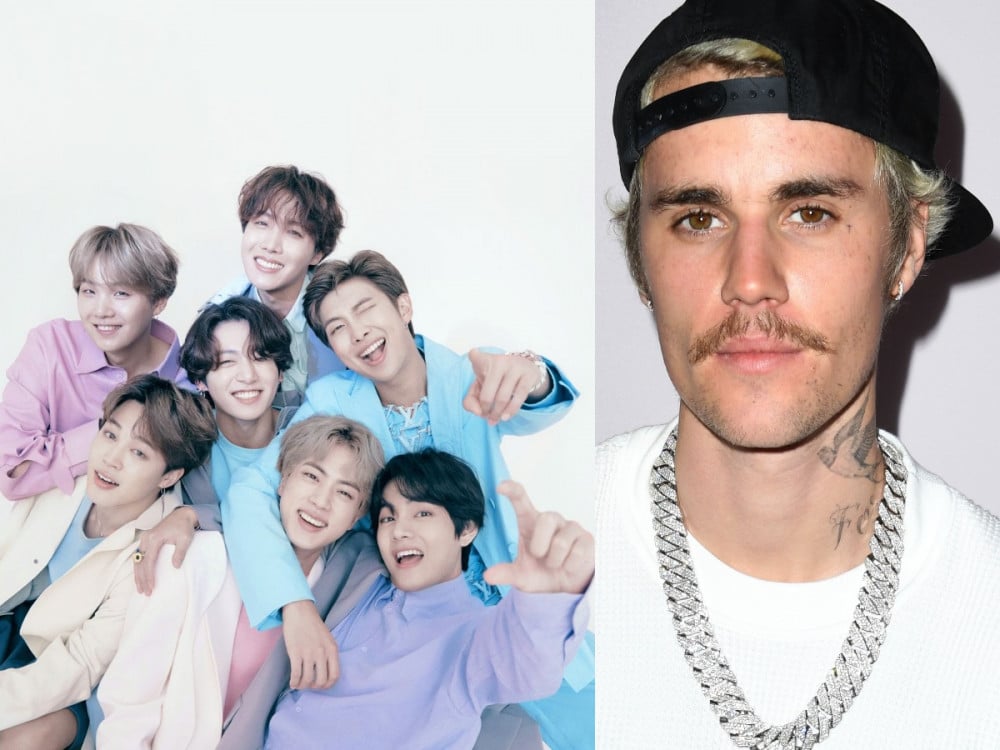 According to an exclusive report on April 29 (EST) by Page Six, BTS and Justin Bieber may be working on a collaboration track. And this is how Korean netizens reacted.

On April 30th, media outlets reported the rumors in Korea and many netizens shared their reactions online. Some of the top comments are:
"I just want him to stop wearing the rising sun flag" (*See this article if you'd like to know more)
"Wow, they are going to eat up the billboard once again"
"Well..Did Bieber explain why he was wearing the war crime flag?"
"Omg, this is going to be lit"
"Straight up legendary"
"It's not been confirmed yet"
"This collaboration is on another level lol"
"Our Kookie is the most successful fan"

"This is crazy"

What are your thoughts on the rumors?