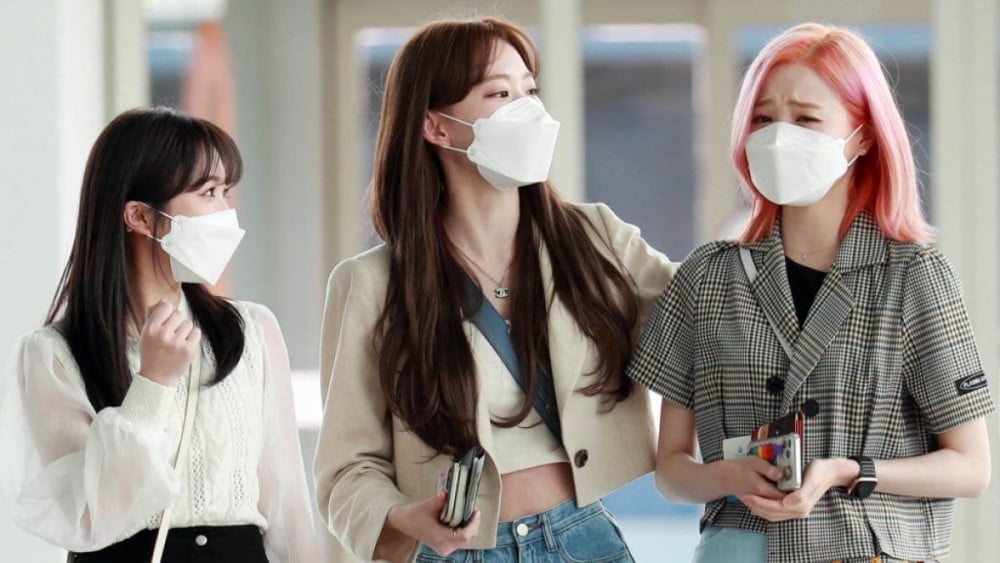 Fans were saddened by seeing former IZ*ONE members Miyawaki Sakura, Yabuki Nako, and Honda Hitomi returning back to Japan.

As previously reported, the three Japanese idols were scheduled to fly out from Incheon International Airport to Japan on April 29th. Media outlets bid them farewell at the airport so cameras were able to capture their last moments before the departure. After pictures were made public, many fans shared their emotional thoughts and goodbyes to Miyawaki Sakura, Yabuki Nako, and Honda Hitomi online.
Some of the comments include: "Good work girls, hope you have a safe flight back home"
"Hope to see you all again one day"
"Please don't cry Hitomi"
"Don't leave..."
"Please come back in the near future"
"My heart breaks after seeing her crying. Hope they made lots of good memories in Korea. Stay healthy and happy"
"They all look really pretty"
"Oh wow, they all dress like Koreans now"
"Did Hitomi really cry? Oh no..."
"Will they come back? I miss them already"
"See you again in Korea"
"They've all grown up a lot. Get a good rest and hope to see you soon~"