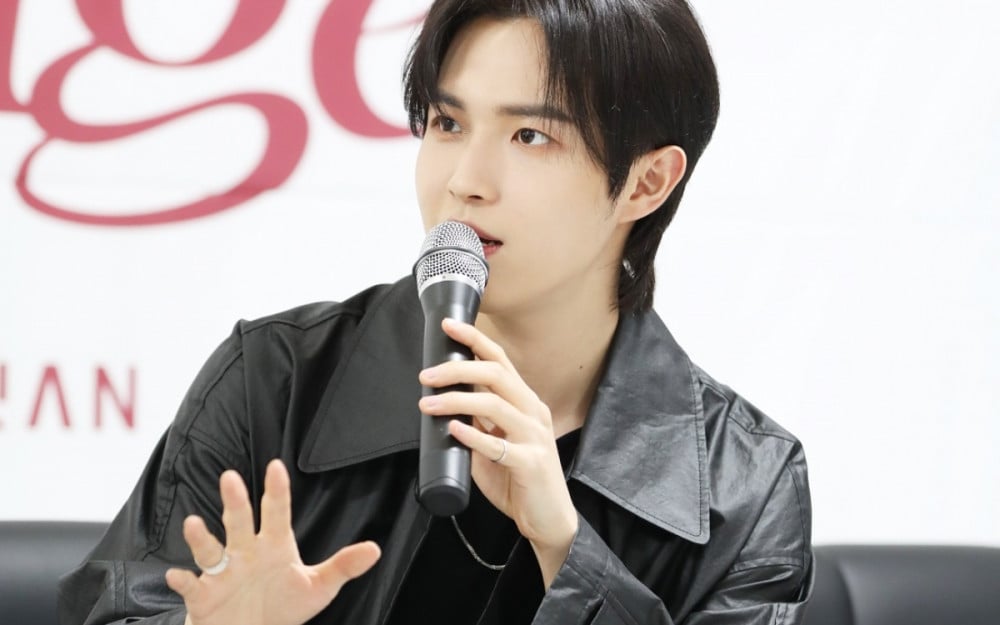 Kim Jae Hwan recently opened up about the fact several Wanna One members will be making comebacks this month.
Not only did the singer come back on April 7, but Kang Daniel will be coming back on April 13, Yoon Ji Sung will be returning April 15, Hwang Min Hyun, who is currently active with his group NU'EST, will be returning on April 19, and Lee Dae Hwi and Park Woo Jin, now of AB6IX, will be coming back on April 26.


During Kim Jae Hwan's online media showcase for his 3rd mini album 'Change,' a reporter asked him how he felt being one of the many Wanna One member comebacks scheduled for the month, to which he responded, "I was also really surprised. It's really great that we're all returning in April."

"We've all been busy, so it's been hard to see them in person, so when I found out, I thought, 'We haven't seen each other at a music show in a long time. I have to go greet them.' I'm excited," he continued.

He then added that he recently filmed something with Yoon Ji Sung. "He even called me earlier and told me to do well," he added, extending thanks to the group's former leader.


Later in the event, another reporter brought up the recent comebacks of other male solo artists, including EXO's Baekhyun, WINNER's Kang Seung Yoon, and UP10TION's Lee Jin Hyuk.

"I've honestly never considered it a competition. They're really awesome artists," he responded. "Instead of competing with them, I feel like I'm always in competition with myself. I'm trying to win over myself. I'm always trying to be better. I'm always trying to show everyone a more amazing me tomorrow than the me that I am now."

Meanwhile, Kim Jae Hwan's 'Change,' featuring title track "I Wouldn't Look For You," was released on April 7. Check out the official music video here.