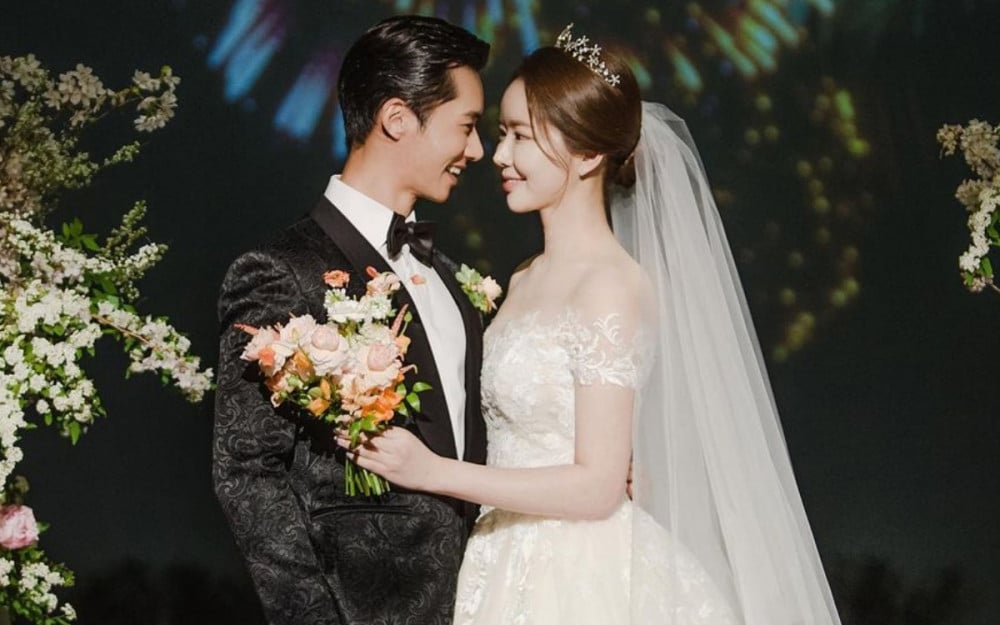 Oh Jong Hyuk is officially a married man!

On April 18 KST, the Click-B member took to his official Instagram account to share photos of his wedding and greet his fans for the first time since he tied the knot.
"In the midst of the help and well wishes of many people, I've posted the wedding ceremony! We'll live beautifully, well, and fervently," he wrote. He then tagged the Instagram accounts of those who helped out with the wedding, adding a quick "Thank you so much~😊."

In the images, Oh Jong Hyuk gives fans a look at the extravagent ceremony, with the final photo being of the couple kissing in the middle of the venue, confetti falling around them as their friends and family cheer them on in the background.

Meanwhile, the newlyweds was married on April 12 at the wedding hall Dress Garden in Seoul's Gangnam district.
Check out his Instagram post below!