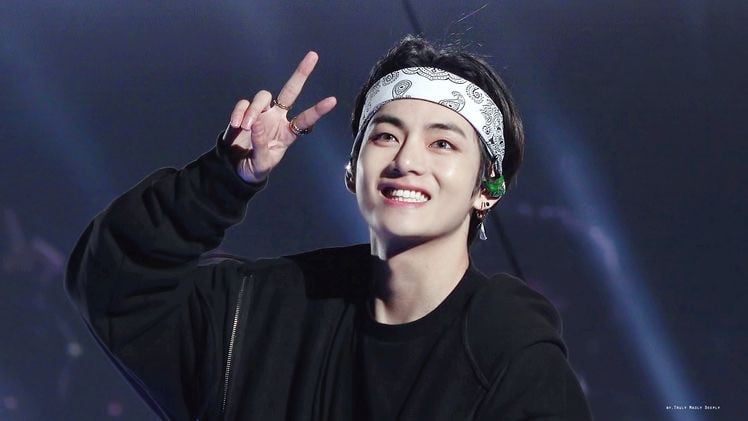 In the past few years, BTS, a South Korean idol group has conquered the global music scene, becoming one of the biggest musical acts in history. Though the band has no front runners, V, one of the vocalists, dancers, and visual of the septet has made a place for himself at the top of the industry as one of the most acclaimed soloists of this generation.
In a recent article released by a popular entertainment news outlet, 'Portal Tracklist," V was listed as one of the four artists who has set historical records in 2021. The media reported on his first-ever self-composed solo track "Sweet Night" dominating the iTunes chart of 118 countries and wrote, "V is the first soloist and the youngest artist to achieve this feat." They also noted V as one of the driving forces of the ever-growing popularity of K-Pop across the globe.
The other artists who placed alongside V were renowned megastars, Nicki Minaj whose music video for "Anaconda" set a new milestone, the Pop Queen, Ariana Grande for her latest record on the streaming platforms, and the American rock band, "The Killers" for their steady rule on the charts of U.K.
In little over a year, "Sweet Night" deemed as the representative soundtrack from the popular drama series titled, "Itaewon Class" has become one of the most acclaimed Korean tracks by setting remarkable records on various platforms.
The beautiful ballad which received multiple awards was also the most-streamed Korean soundtrack on Spotify in 2020. V also became the first Korean solo artist to conquer the "Top Ten Music Markets of the World" and has emerged as one of the most in-demand soloists by fans, critics, and even casual listeners.
As BTS continues to cement their position among the biggest music stars of today, member V with his unprecedented talent and potential as a soloist has also paved his way to the very top of the industry.