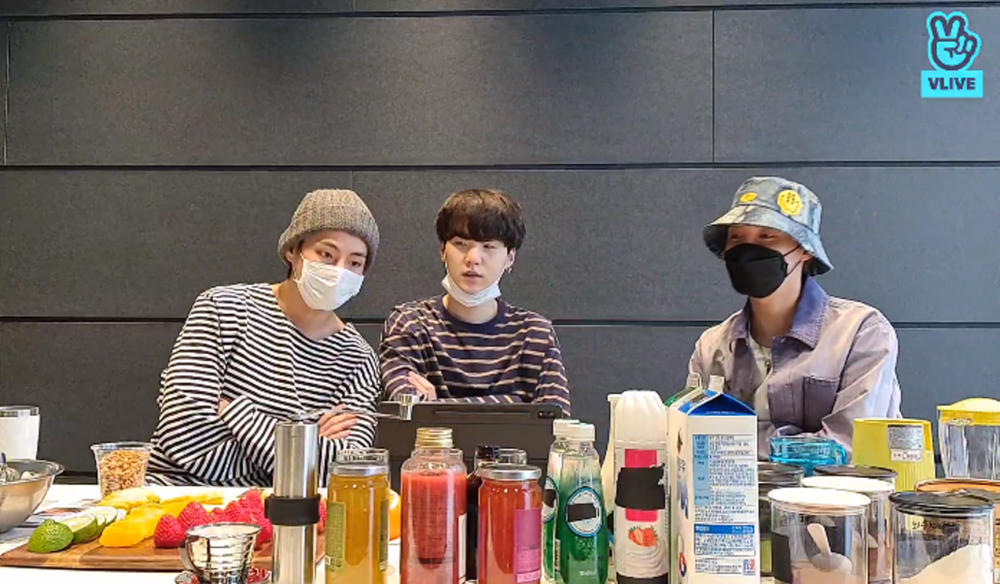 There has been confusion among BTS fans after a reporter from the news media outlet Star News reported that all the artists of HYBE would be required to make reservations to use the practice studios in the new building.
The news media outlet explained that even BTS would have to follow the procedures and make reservations to use the practice rooms. Since the report, many fans were angered that BTS, the group that had made the current company to what it is today, would not be given their own practice space that they can use any time they want.
As more and more fans continued to talk about the issue with BTS's practice room, member SUGA took the matter into his hands and clarified the situation.
On April 6, BTS's SUGA, J-Hope, and V logged onto V Live to share a time with their fans and make some cafe drinks. During the live broadcast, SUGA explained that BTS was actually given their own practice room that is the biggest one in the company building. He explained, "The practice room is the size of a concert hall. And there's even a waiting room next to the practice room."
After SUGA clarified the situation, the fans directed their anger at the reporter who misreported about BTS's practice room. Netizens commented, "These new media reporters are trash," "I'm glad that BTS gets their own practice room," "I mean it's only right they do get their own practice room," "The building is large enough to give all artists their own practice room," "These media news outlets only want to create a buzz," "it's true, I got so annoyed at that article," and "When I saw that article, I thought the company wasn't treating the group properly."