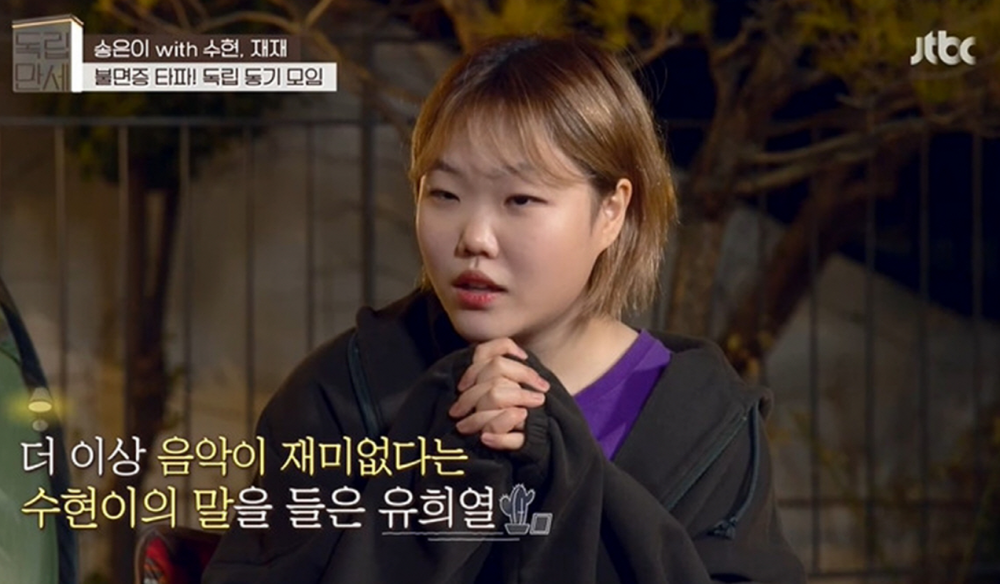 AKMU's Suhyun confessed that she had gone through a hard time, which led to her seriously consider retiring from the music industry.
Suhyun has been appearing on JTBC's new variety show 'Hooray for Independence,' and said in the new episode that she had gone through a slump period. She said, "For the past year, I didn't really have anything I wanted to do. I told my manager every day that I was going to retire."
The young artist also added, "I thought I was going through a slump period, so I consulted with a lot of my seniors." Suhyun then mentioned that IU and Yoo Hee Yeol helped her through the difficult time by giving her good advice.

Suhyun explained, "IU actually explained to me that she went through a similar period when she was my age, so I had hope because she was able to get over her slump. And Yoo Hee Yeol looked at me with somber eyes and told me he would be sad if I quit music." She continued to say, "He told me he was happy to see juniors like me and told me he would be heartbroken to see me quit music. When I saw that he was so sad, I really felt that I'm still valuable."


She concluded by saying, "I think I'm over that serious period. I think I was able to overcome a lot of things after becoming independent and doing everything by myself from 1 to 10. I'm slowly getting over my slump by differentiating work and personal life."