The industry is full of visuals, but only a handful have beauty straight out of a comic book!
1. ASTRO's Cha Eunwoo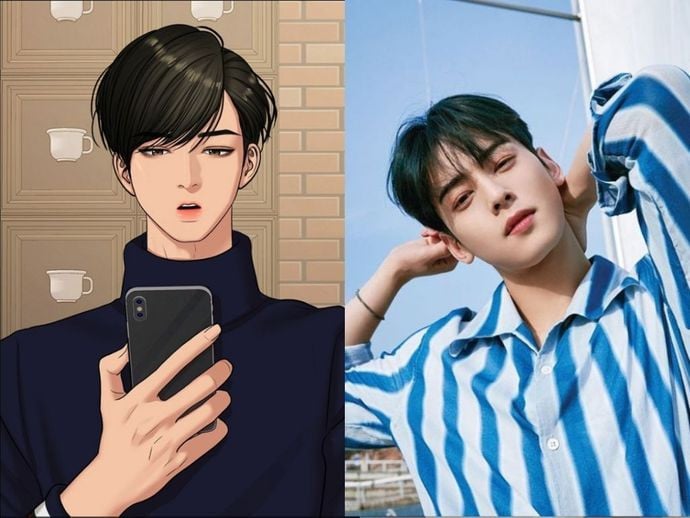 Topping the list is none other than the man who is considered the epitome of the Korean beauty standard, Cha Eunwoo! The idol-actor has already proven that he can perfectly match any comic book character, as he has performed in two dramas adapted from webtoons. In 2018, he starred in 'My ID is Gangnam Beauty,' where he played Do Kyung Seok. In 2020-2021, he played Lee Su Ho in 'True Beauty.'
Cha Eunwoo, with perfect visuals and a model height of 183cm, definitely is a man with visuals out of this world.
2. SF9's Rowoon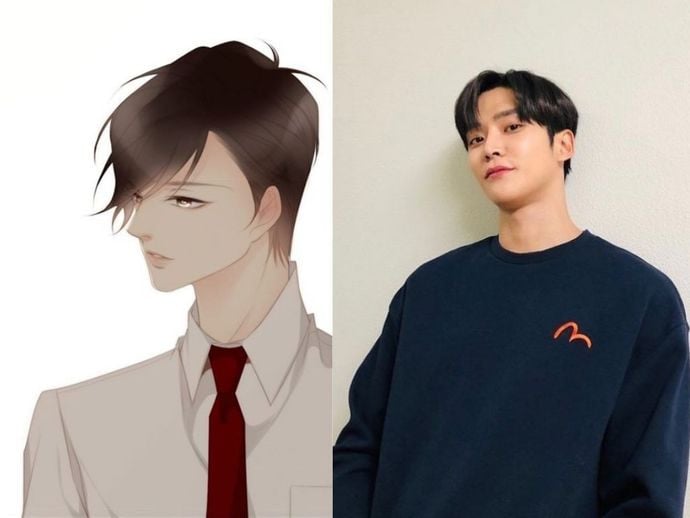 Rowoon, like Cha Eunwoo, has also tackled dramas based on webtoons. With his perfect visuals, it is not hard to see why he was cast! His first webtoon-based drama role is for the series 'Extraordinary You' in 2019, which is based on the webtoon 'July Found by Chance. He played the role of Haru. In 2021, he starred as Chae Hyun Seung in 'She Would Never Know,' a drama based on the webtoon 'Senior, Don't Put on That Lipstick.'
Due to Rowoon's handsome visuals and towering height, he boasts a cute height difference with whichever female lead he acts with!
3. Park Min Young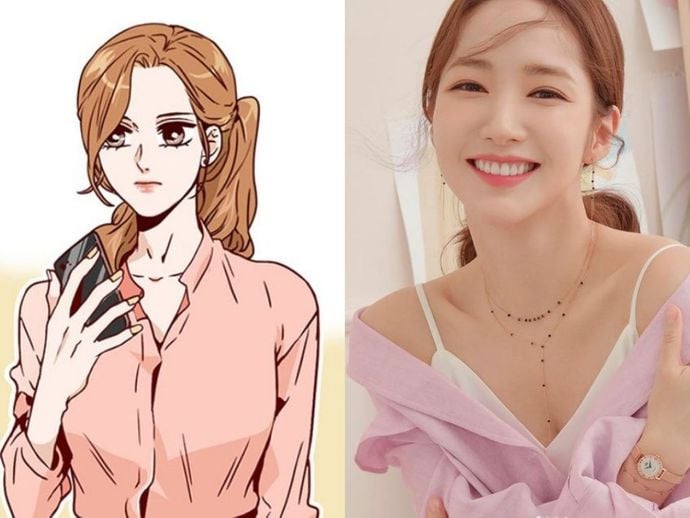 Park Min Young starred in the drama 'What's Wrong With Secretary Kim?" which is based on the webtoon of the same name. She played Kim Miso, or Secretary Kim, and successfully lived up to the webtoon character's name! She showed off her golden smile and reportedly worked hard to maintain her figure in order to fully resemble the webtoon character's physique and proportions. Due to how similar she was to her character, she earned the nickname 'Goddess of the Suit.'
4. Song Kang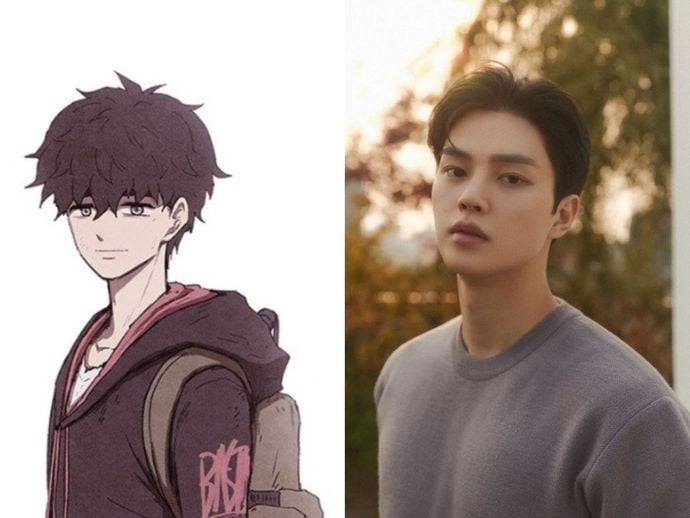 Song Kang, who is often dubbed the 'Son of Netflix,' may not have been on the scene for as long as most, but with his puppy-like visuals and shoulders as wide as the Pacific ocean, he is already a fan favorite actor! He first started attracting attention for his role as Hwang Sun Oh in the drama 'Love Alarm,' which is based on the webtoon of the same name. He then gained fame in 2020 for his role as Cha Hyun Soo in the drama 'Sweet Home,' another drama based on the webtoon of the same name.
In 'Sweet Home,' Song Kang boasts a handsome and fresh image, even as he fights monsters. His handsome face also perfectly complements his height of 185cm, making him almost model-like in stature!
5. IZ*ONE's Jang Wonyoung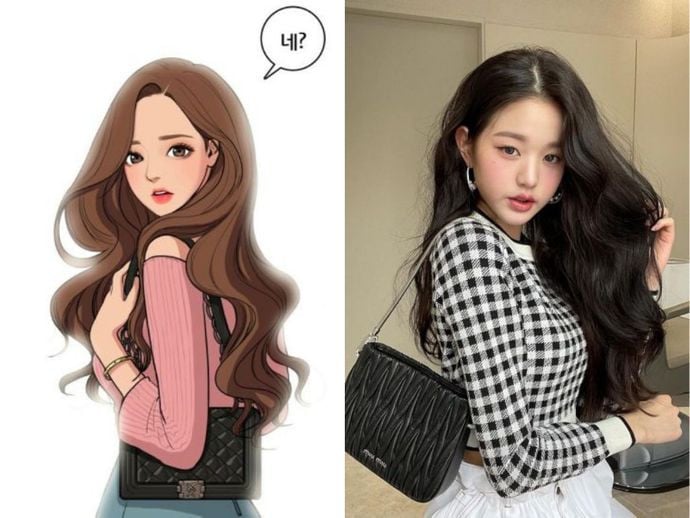 IZ*ONE's Jang Wonyoung has always been known for her Sailor Moon legs due to how long and flawless they are! Recently, however, after the idol dropped a set of photos to the IZ*ONE Instagram account, she is now being compared to Lim Ju Kyung of the webtoon 'True Beauty!' Due to her gorgeous visuals, as well as her fluffy and wavy hair, the idol flaunted goddess-like beauty. Though she did not star in the webtoon's drama adaption, the way she posed in her photo definitely makes her look just like the main character!
6. Kim So Hyun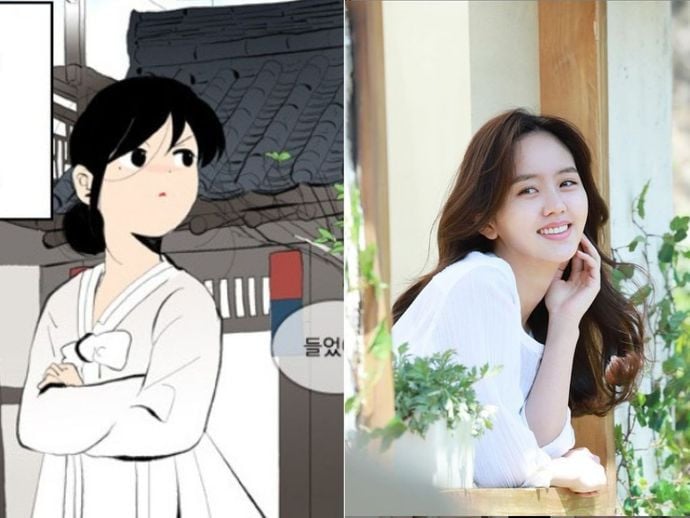 In 2019, Kim So Hyun starred in the drama 'The Tale of Nokdu,' which is based on the webtoon of the same name. Kim So Hyun fit her character, Dong Dong Joo, to a T. The two both have petite figures and are 166cm tall. Her character is also said to have short hair, so Kim So Hyun cut her hair short to fulfill her role, and she looked almost identical to the webtoon character! The actress, who debuted as a child actress and became more beautiful as she matured, has always been praised for her slender figure and exquisite visuals.
7. INFINITE's L (Kim Myungsoo)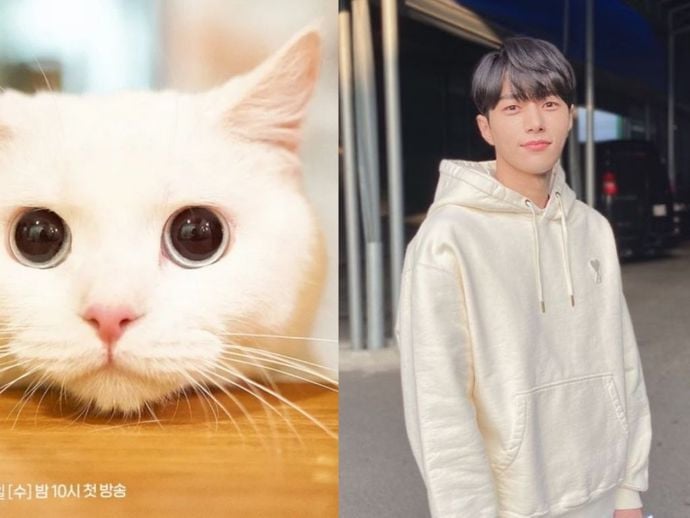 L, who has been in the entertainment industry for more than ten years, is one of K-pop's representative visuals. Known as INFINITE's cool city guy, L has always wowed people his sculpture-like appearance. L first tackled a drama role based on a webtoon as Hong Jo in 'Welcome.' In the drama, he is a cat who turns into a human whenever he is near Kim Sol Ah, who is played by Shin Ye Eun.
8. Kim Minkyu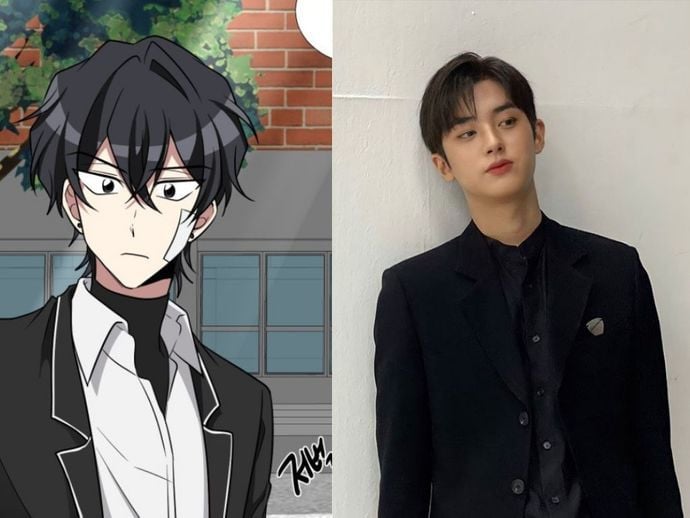 K-pop fans know Kim Minkyu as the visual who competed on Mnet's 'Produce X 101.' Though he did not make the final line-up, the male became famous for his manhwa-like visuals. Following his time in 'Produce x 101,' he starred in the web drama 'Pop Out Boy!' He played Chun Nam Wook, a man from a comic book series who enters the human world. The drama is based on the webtoon 'Comic Book Boy Girl.'
9. BTS's V
V, who was once recognized as the world's most handsome face, is another idol who is praised for his ethereal visuals. Fans have drawn V in numerous manga styles to show what V would look like in different comics, and it appears the male idol suits, well, every character there is! V, who is cute and handsome, is definitely a man with manhwa-like visuals. As the male has also dabbled in acting, maybe he can score a role in a drama based on a webtoon!
10. Lee Jong Suk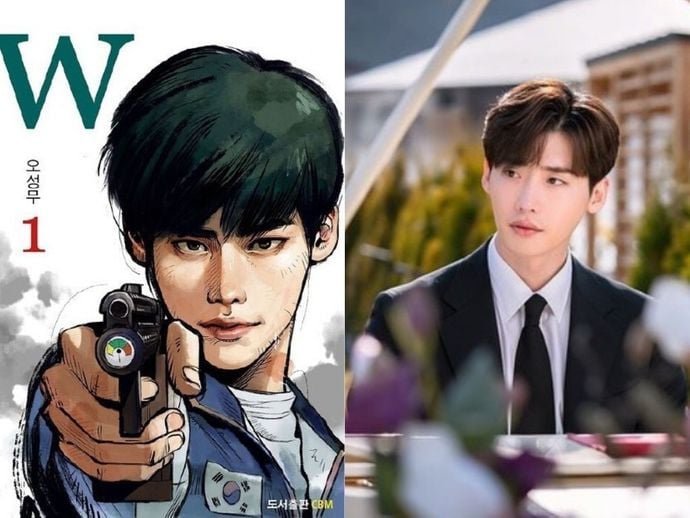 Last but not least is actor Lee Jong Suk! Lee Jong Suk previously starred in 'W' in 2016, where he played Kang Chul. Kang Chul is the lead character of a popular comic series, 'W.' The drama released photos of Lee Jong Suk's character, and it only proved that the actor has visuals straight for a comic book series. Now that the actor is back from his military enlistment, we hope to see the actor tackle even more roles!