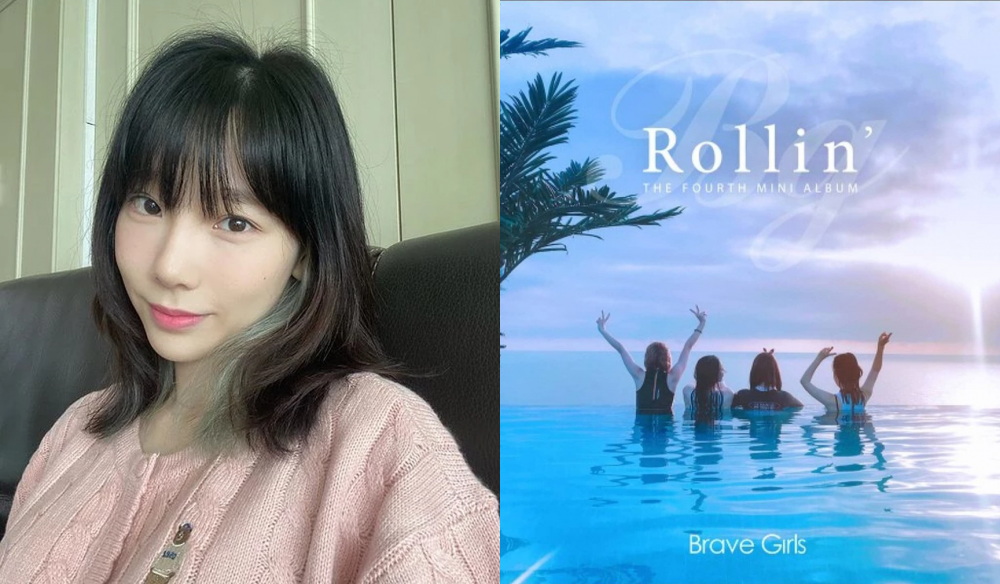 On March 18th, Girls' Generation's Taeyeon spent time talking with her fans through Instagram live and talked about the girl group Brave Girls that is suddenly gaining popularity with their 2017 song "Rollin."
During the live stream, one fan asked Taeyeon if she had listened to the song "Rollin" by Brave Girls, to which Taeyeon replied, "I already liked that song when it first released and hummed along with it."
Then Taeyeon went on to say, "Why is everyone making a big fuss now? This song was great when it was first released." Then she sang a part of the song.
In the past, Taeyeon had actually done a cover dance of "Rollin," and she sent the video to fans. One fan mentioned that they remember that cover video, to which Taeyeon explained, "There is a video that I showed off my charms and sent it to fans. That video also has the cover dance that I did to 'Rollin'."

She made her fans laugh as she concluded by saying, "They (Brave Girls) have many good songs but I don't know how I had the energy to do that back then. I probably didn't realize that this would happen today."