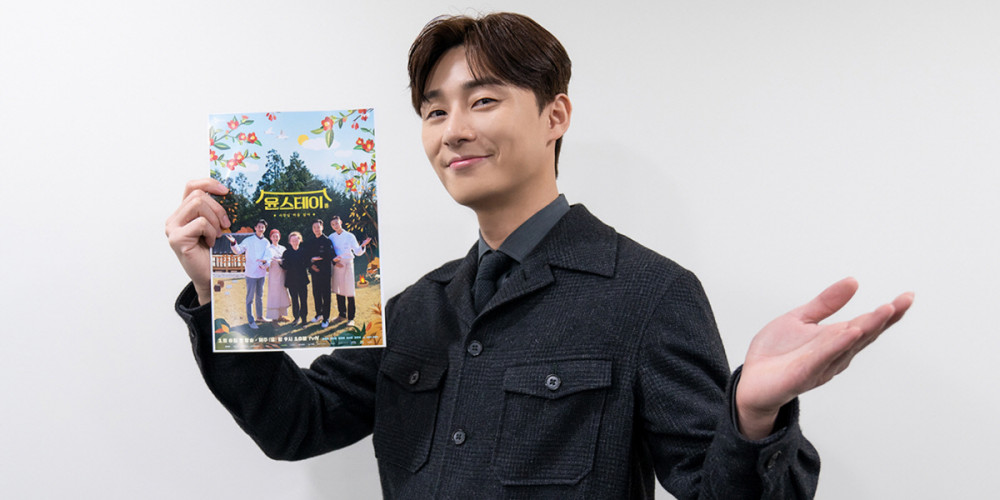 After the March 20 broadcast of tvN's 'Youn's Stay', actor Park Seo Joon's simple reaction to his co-star Jung Yoo Mi became a hot topic on online communities!
As you can see in the clip below, Jung Yoo Mi can be seen trying out a freshly fried dumpling, one which Park Seo Joon pulled from the fryer not long ago. But once she bites into it, she goes, "It's hot!"
In response to Jung Yoo Mi's struggle with the hot dumpling, Park Seo Joon reaches out his hand and says, "Spit it out. Spit it out." Ultimately, Jung Yoo Mi refuses to spit it out and endures it, still giving Park Seo Joon a thumbs-up for the dumpling.
Netizens are saying:
"If he did that to me I would take that to mean he's proposing."
"Park Seo Joon TT. Guilty TT."
"Please stop flirting with me through the screen Park Seo Joon TT."
"What is he doing!! He's guilty!!"
"OMG Let me go watch this episode ASAP."
"How nice is this guy... to tell someone to spit something out from their mouth into your hand..."
"Park Seo Joon passes as my husband material."
"I can't believe someone would say something so sweet TT."
"I was honestly so surprised watching this! He's a living, breathing, talking rom-com male lead!"
"Ah... jealous..."
"I screamed watching this!"