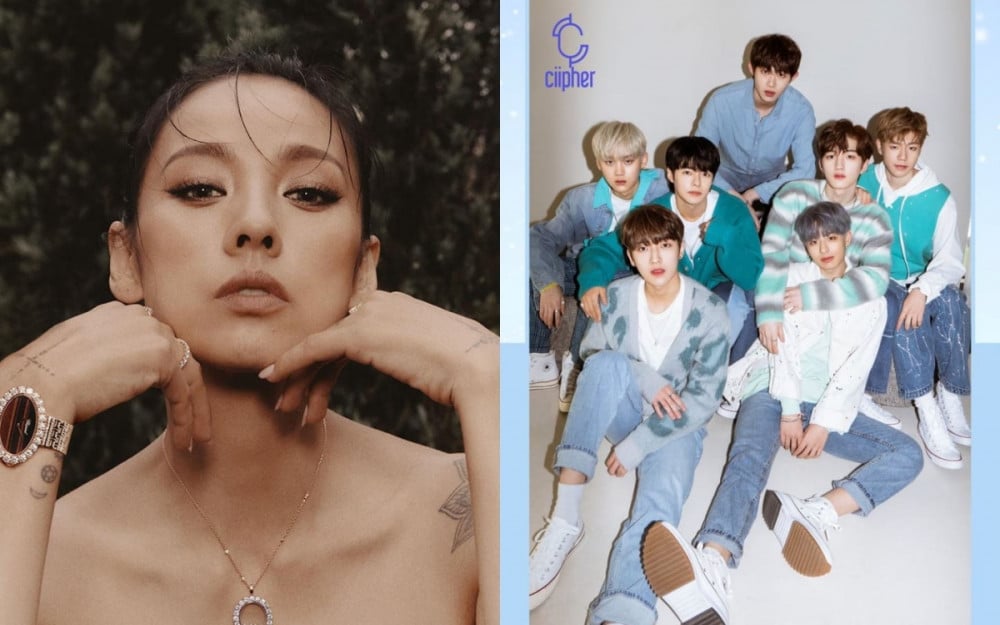 Lee Hyori is joining Rain's new boy group Ciipher for a YouTube collaboration.

According to reports, Lee Hyori recently left her home on Jeju Island to come to Seoul for a Youtube shoot with Ciipher and their label Rain Company head, Rain. She's said to have participated in a dance challenge for Ciipher's recently released debut track "I Like You".

As Lee Hyori previously collaborated with Rain for the 'Hangout with Yoo' project group SSAK3, fans are hoping for more from the two solo singers. Rain's wife, actress Kim Tae Hee, is also said to have made an appearance on set.

In other news, Ciipher dropped their debut song "I Like You" this past week.