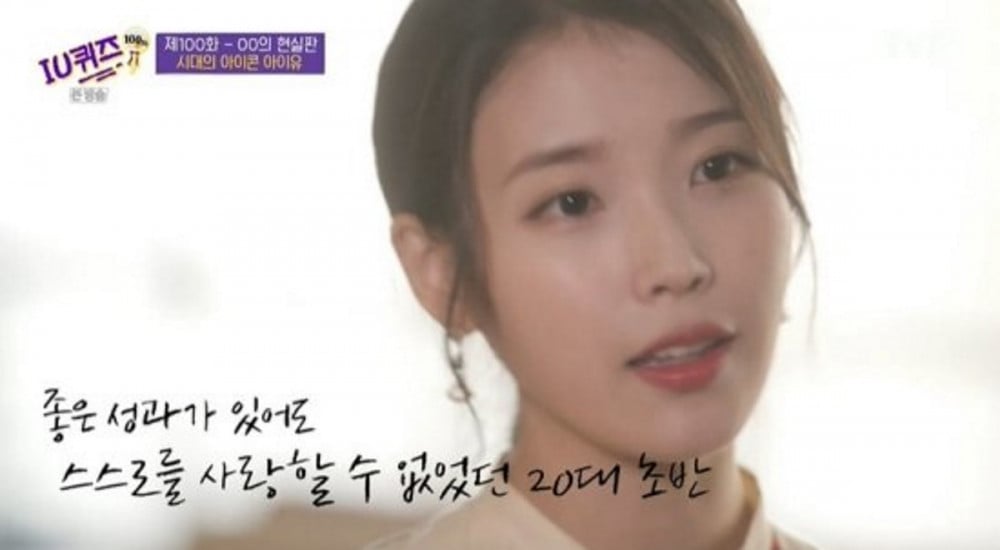 Though she's a beloved artist now, singer-songwriter IU revealed she used to hate herself.

On the March 31st episode of 'You Quiz on the Block', IU shared, "When I was young, I hated myself. I don't think I felt that I was lovely, and I think it was that way until my early 20s. Twenty five was the turning point." She continued, "In the song 'Palette', there are lyrics that say, 'I think I know myself now.' The reason I wrote those lyrics because I thought to myself how there was nothing to be disappointed in or surprised about anymore. I was going to accept myself, the good things and the bad. I want to get friendly with myself."

Yoo Jae Suk then expressed he was a fan of IU's lyrics, especially in the song "Through the Night". She explained, "I wrote 'Through the Night' thinking about how you could tell someone you love them in a sincere way during a night you can't sleep. I thought of the phrase 'Sleep well' as a pure way to confess your feelings."

IU continued, "Suffering from insomnia, I felt sad when I texted or talked to someone, and the other person fell asleep first. I thought to myself, 'It's my own time.' If there's someone I really love, I thought, 'I want you to sleep well regardless of me.'"

IU recently made her comeback with "LILAC" and "Coin".