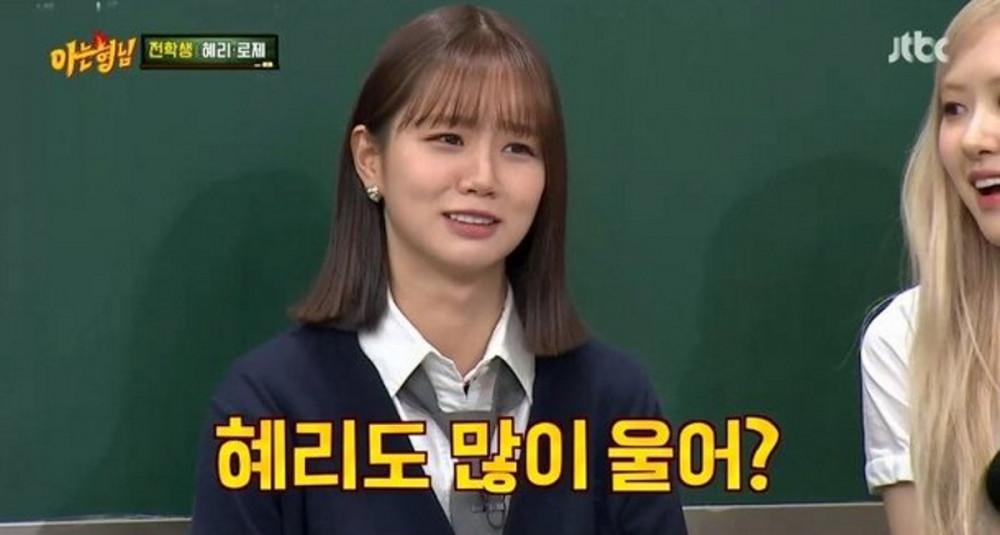 Girl's Day's Hyeri revealed why she cries once a week.

On the March 20th episode of 'Knowing Brothers', Hyeri expressed, "I cry once a week at least. I'm having a hard time because of my diet. It's been 6 months since I've filmed a drama. I have to stay up all night, so there are a lot of hours I have to stay awake. I stay awake for like 19-20 hours."

She continued, "Other people are losing weight so easily. I'm having a hard time, but I'm eating for 20 hours straight." Hyeri then revealed that's why she related to Kang Ho Dong, saying, "I eat all the time and work hard like Kang Ho Dong."

In other news, Hyeri is set to star in the upcoming tvN drama 'Living Together', which is set to premiere this May.