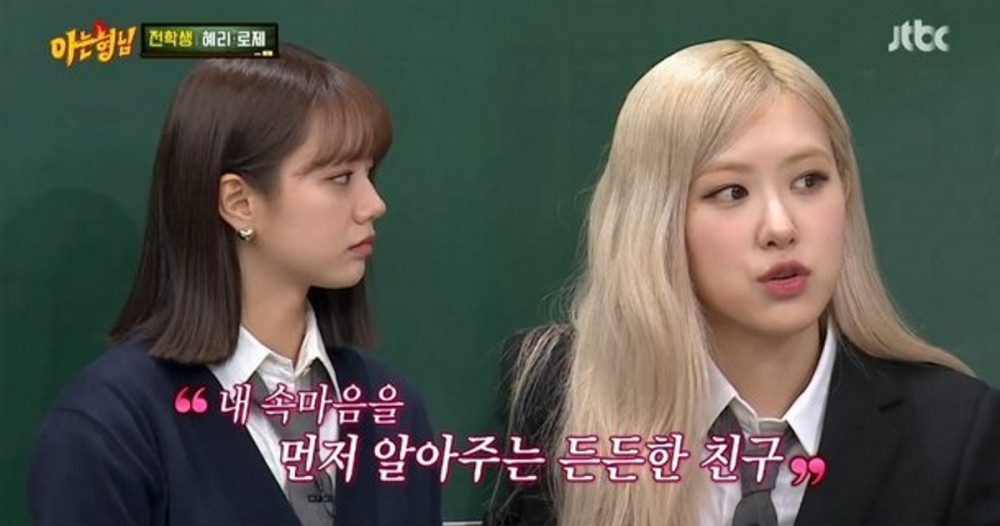 BLACKPINK's Rose opened up about her friendship with Girl's Day's Hyeri.

On the March 20th episode of 'Knowing Brothers', Rose talked about an experience she had with Hyeri after a gathering, saying, "I was going to go home after a meal, and Hyeri grabbed me and asked, 'Are you okay?' I was going through a hard time then. I didn't want to talk when I was going through such a rough time."

Rose continued, "But Hyeri unni told me it's better to talk than to hold it in, and she asked me what was going on. I sobbed and told her honestly what was happening. I felt so relieved. For a few months, I hadn't told anyone and was going through a hard time. I felt reassured because she asked me."

Hyeri then said, "Rose's the type who tries not to show it when she's upset. She's the kind of person who's always patient and cries later on. I show everything. I wondered whether she could tell me what was wrong. I was thankful that she was able to tell me."