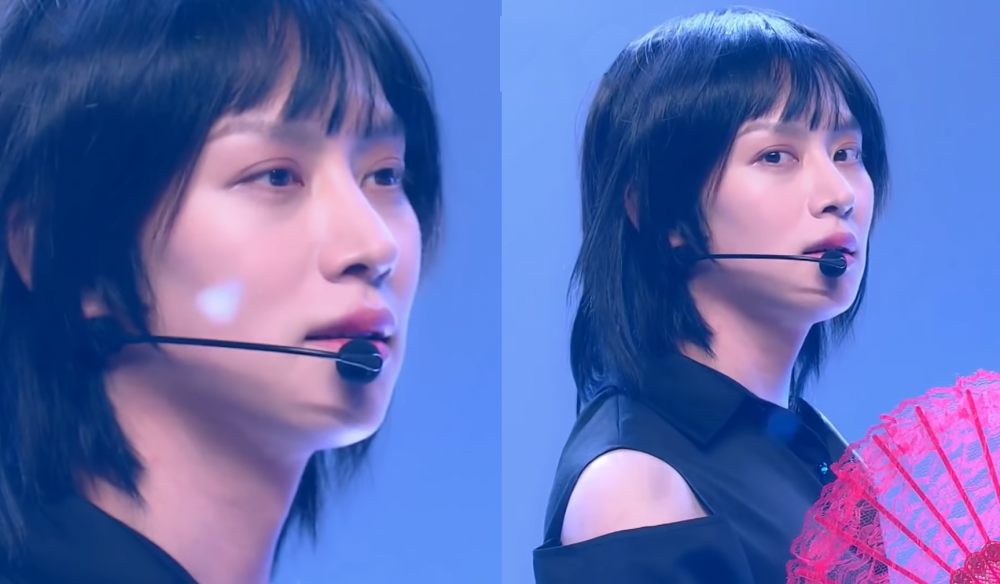 Super Junior made a special comeback with their tenth album 'The Renaissance.'
The veteran group just dropped their music video of "House Party," the title track to the tenth album, and made a comeback on Mnet's 'M Countdown.' In celebration of their comeback, the veteran boy group did a special performance of the song "U," which was released back in 2006.
All the members perfectly recreated the stage performance of the iconic song of Super Junior. They all looked stunning while they sang and danced the choreography from more than ten years ago. In particular, Heechul caught the attention of netizens with his beautiful visuals with hair that came up to his shoulders.
Heechul adorned the ending scene as he stared shyly into the camera as it zoomed in on him. One fan shared a short clip of Heechul on an online community, as other netizens pointed out that he looks like TWICE's Momo.
Netizens commented, "He looks as gorgeous as ever," "He looks exactly the same when he first debuted," "He's gorgeous, it's funny how he laughs at the end," "He looks like Momo," "He's really beautiful, wow..." "He really looks the same as when he first performed this song," "He's so cute, I can almost hear him laughing at the end," and, "Why is he being so shy lol."