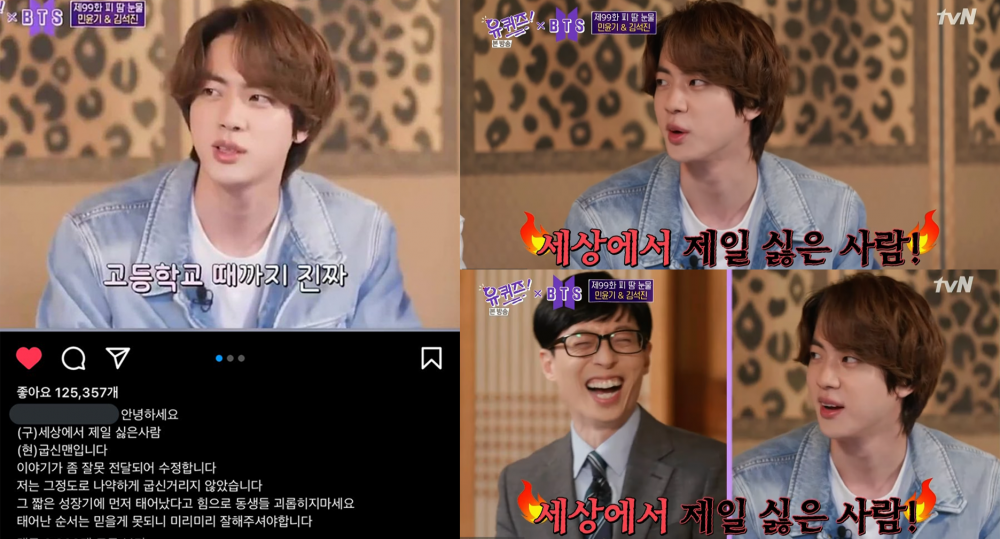 On March 24, netizens and fans were able to taker a closer look at BTS and hear various stories from the members on the 99th episode of 'You Quiz On The Block.'
During the show, members Jin and SUGA revealed they both had older brothers and shared a bit about them during their interview. Yoo Jae Suk started off by asking if they had any siblings, to which both Jin and Suga revealed they had one older brother each.
Yoo Jae Suk continued to say, "I heard brothers fight often, and you get reprimanded often too," to which Jin replied, "That's true. Up until high school, my brother was the person I hated the most in the world," making everyone laugh.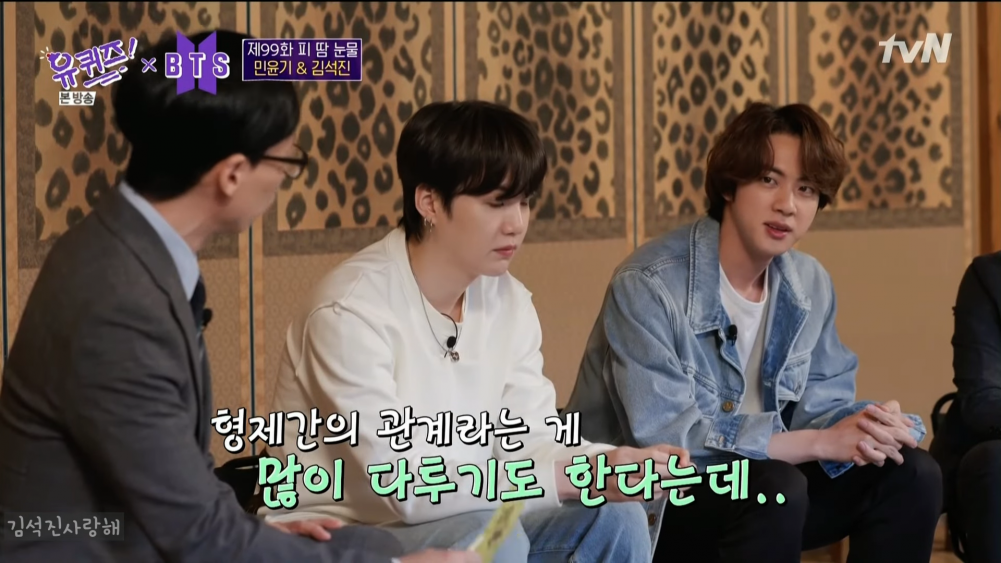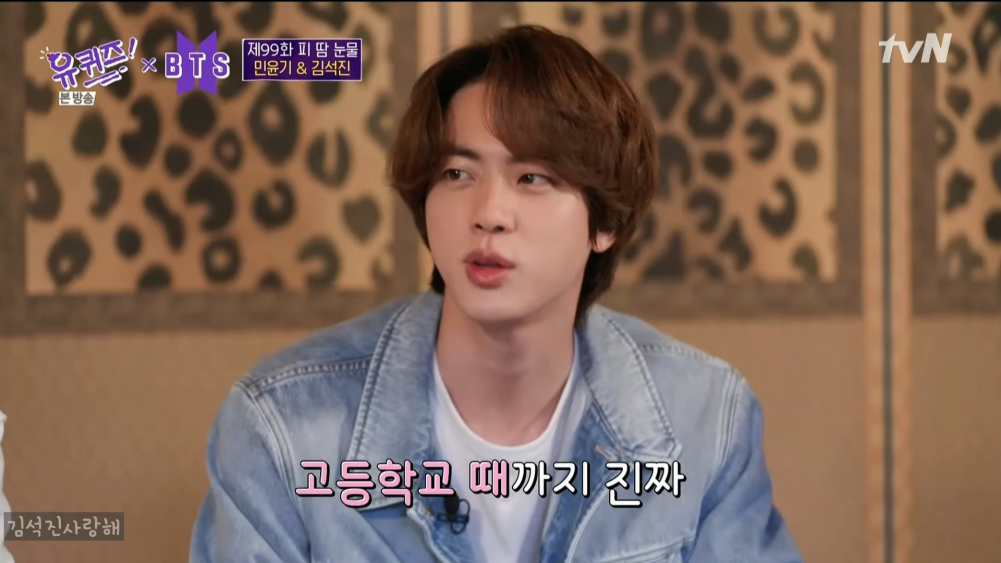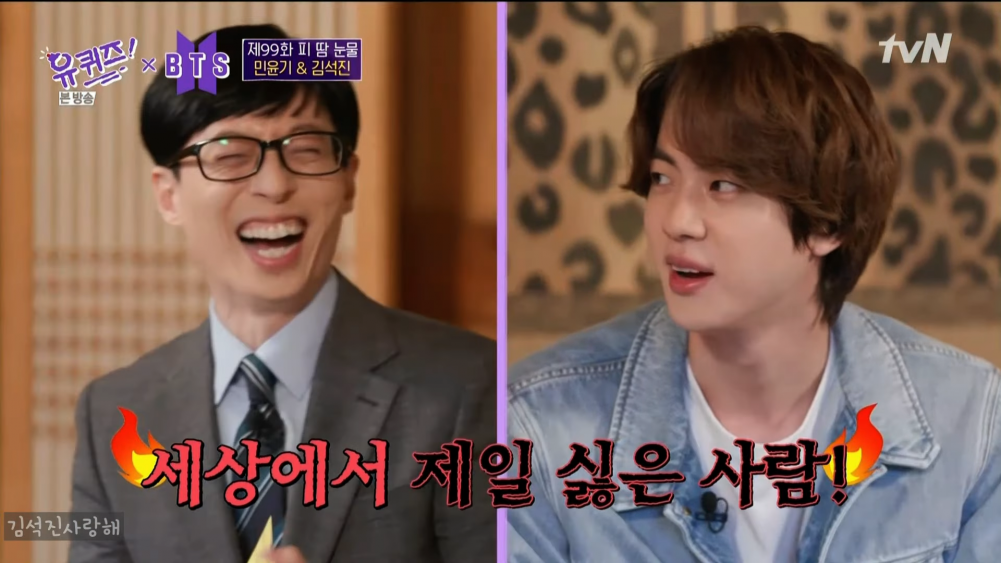 Jin explained, "He would nag me." Suga asked how much older Jin's older brother was and Jin replied, "He's two years older." After Suga continued to say, "Oh, I see, mine is four years older, so...." After a moment of silence, Suga continued to say, "so I hated him more when I was younger."
Yoo Jae Suk then asked, "Then how about now? What do your older brothers say?" Jin went on to say, "He now says 'Seok Jin, sir,' 'It's all thanks to you' and bows to me," and Suga replied that his brother leaves him alone.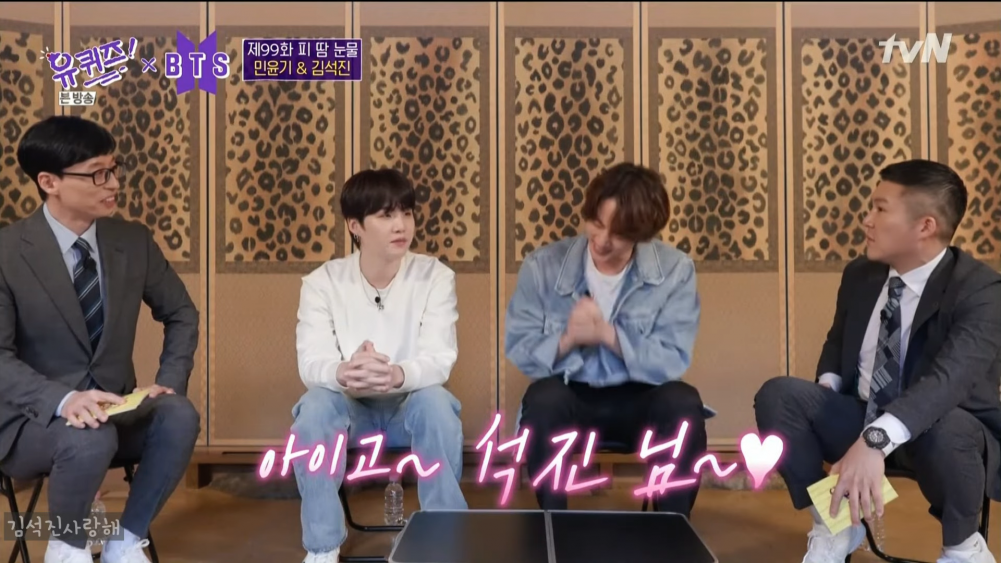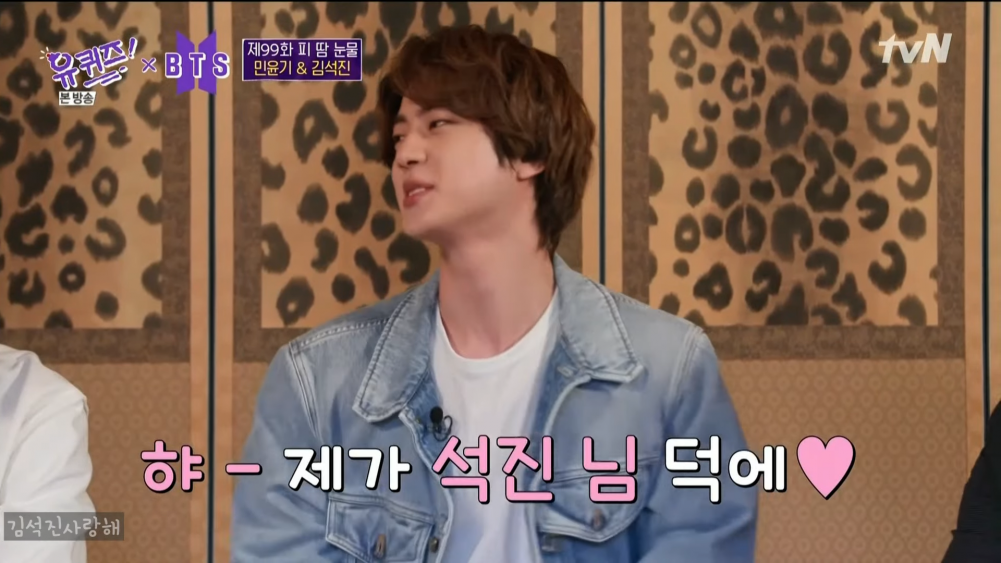 After the episode aired, Jin's older brother made a post on Instagram giving a word of advice to all the siblings around the world.
The Instagram post was shared on various social media and online communities where many netizens and fans grabbed their bellies due to the hilarious response from Jin's older brother.
Jin's older brother wrote, "Hello, this is the (former) 'most hated person in the world' and (current) 'person bowing.' I am writing this to correct a misunderstanding. I didn't bow weakly like how I was portrayed. Don't bother and pick on your younger siblings during that short period of growing up just because you were born earlier. You don't know what the future holds, so treat your siblings well beforehand."
Jin's older brother also included a captured photo of a messenger conversation he had with Jin and showed their cute interaction.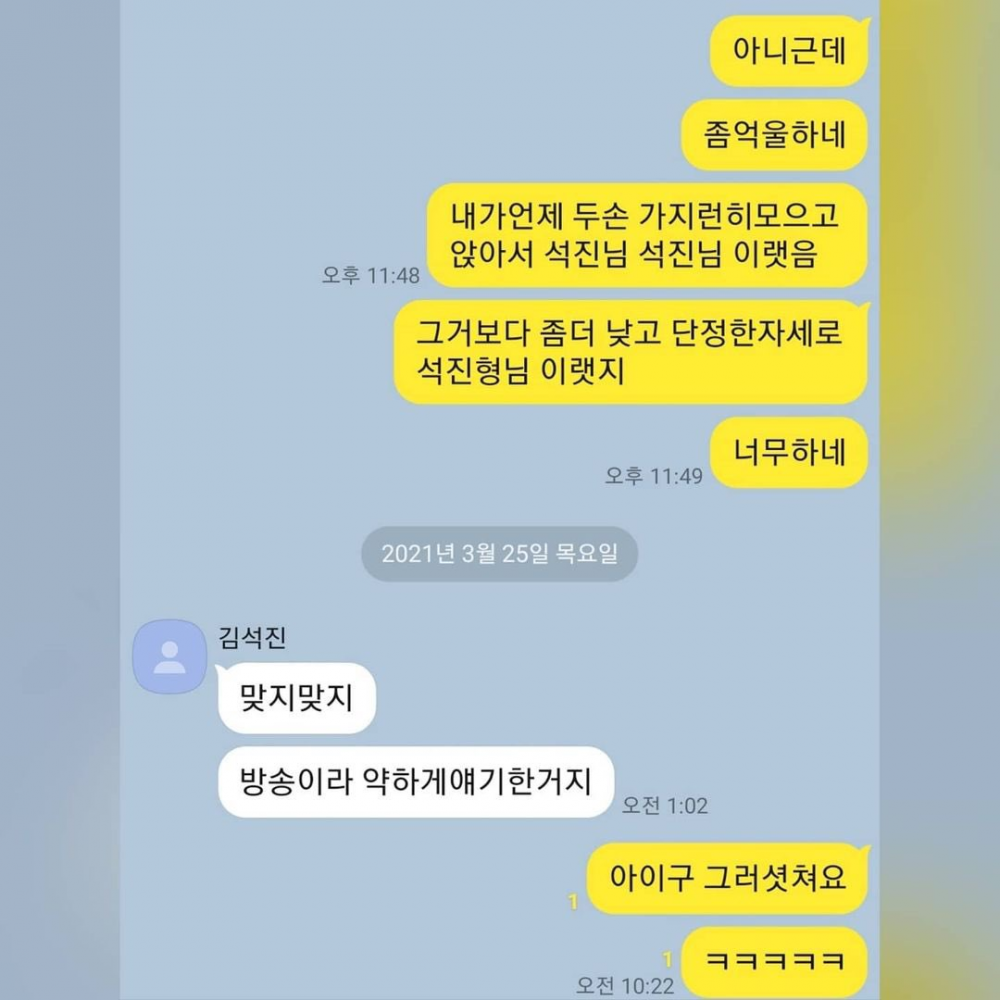 The older brother messaged Jin saying, "Hey, but I didn't gather my two hands to you and bow to you like that. It was more like a very respectful manner calling you 'Seokjin Hyungnim' (a formal way of saying older brother)." Jin replied, "Of course, of course. But it was broadcast, so I said it that way," to which Jin's older brother replied, "Is that right? lol."
After Jin's older brother's reaction was shared on various social media and online communities, netizens couldn't help but laugh at the cute interaction between the brothers.
Netizens commented, "These two are so cute," "LOL, the brother is so funny," "I love these two's interaction," "This is so funny, I feel both brothers talk similarly," "This is so sweet" and "Very hilarious response."