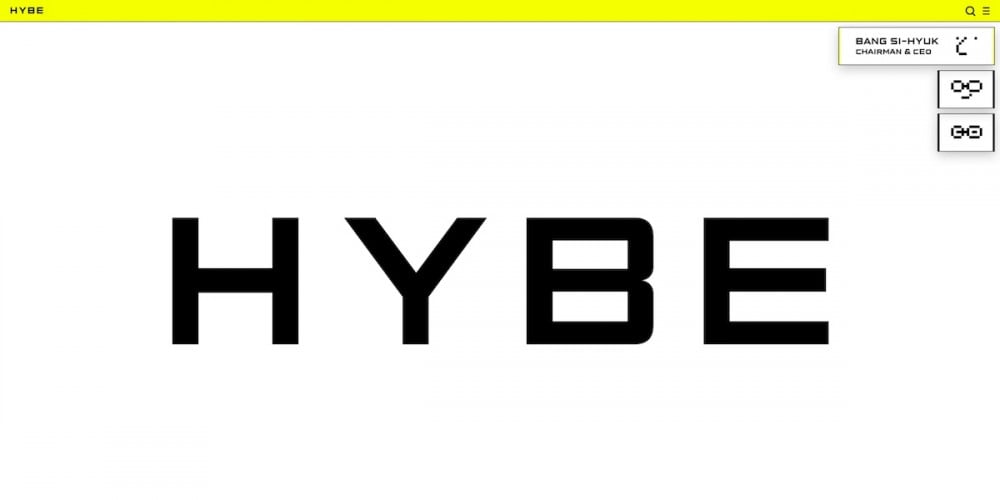 On March 19, Big Hit Entertainment's founder and CEO Bang Si Hyuk, global CEO Yoon Suk Joon, and HQ CEO Park Jin Woo delivered a 'New Brand Presentation' with the upcoming transition of the new brand, HYBE Corporation.
First, HYBE describes the corporation previously known as Big Hit Labels. In fact, HYBE will serve as an expanded enterprise which houses both the central HYBE corporation in Korea and HYBE America, and is divided into HYBE Labels, HYBE Solutions, and HYBE Platforms.
Here, Bang Si Hyuk made it clear that Big Hit Entertainment, the founding agency which gave birth to the corporation of HYBE today, will continue to be known by a new version of its familiar name. Fans of Big Hit Entertainment artists BTS and TOMORROW x TOGETHER can now refer to the agency as Big Hit Music, a music label dedicated to music production, artist management, and fan communication.
The following music labels will now be a part of HYBE Labels: Big Hit Music, BeLift Lab, Source Music, Pledis Entertainment, KOZ Entertainment, and HYBE Labels Japan. Artists under these labels include, in addition to BTS and TXT: GFriend, ENHYPEN, Seventeen, NU'EST, Zico, etc.
Check out some highlights from the latest HYBE brand presentation, below!