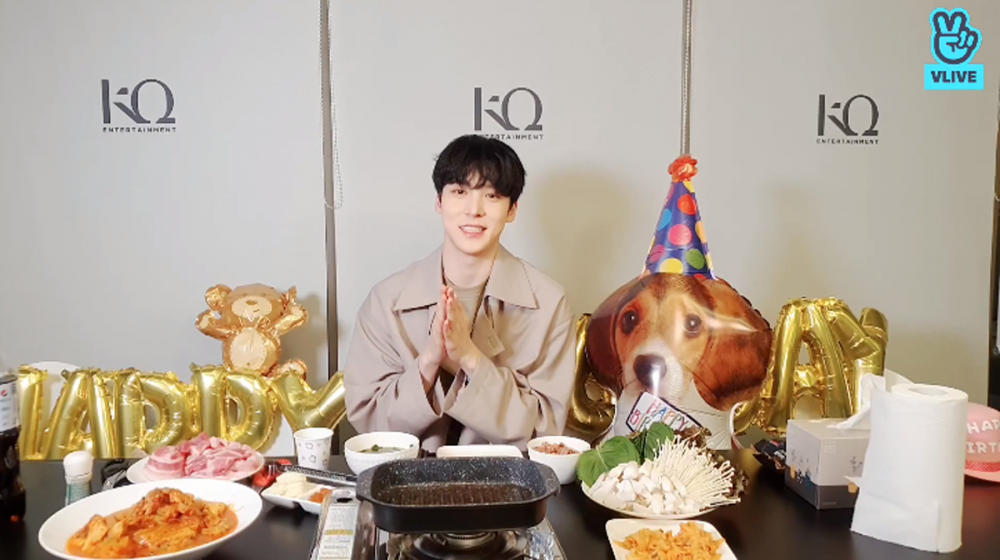 ATEEZ's Yunho celebrated his 23rd birthday on March 23 KST. He held a special party with his fans through V Live, where he showed off a Mukbang broadcast.
Yunho's favorite Kimchi stew and Korean BBQ were prepared for him. Although it was late at night, Yunho spent time talking with his fans and reading their comments while eating his favorite foods.
Yunho explained his members had all congratulated him on his birthday and he was happy to spend the late-night talking with his fans.
As soon as Yunho streamed live, fans went on to share Yunho's birthday celebration on various social media platforms such as Twitter.