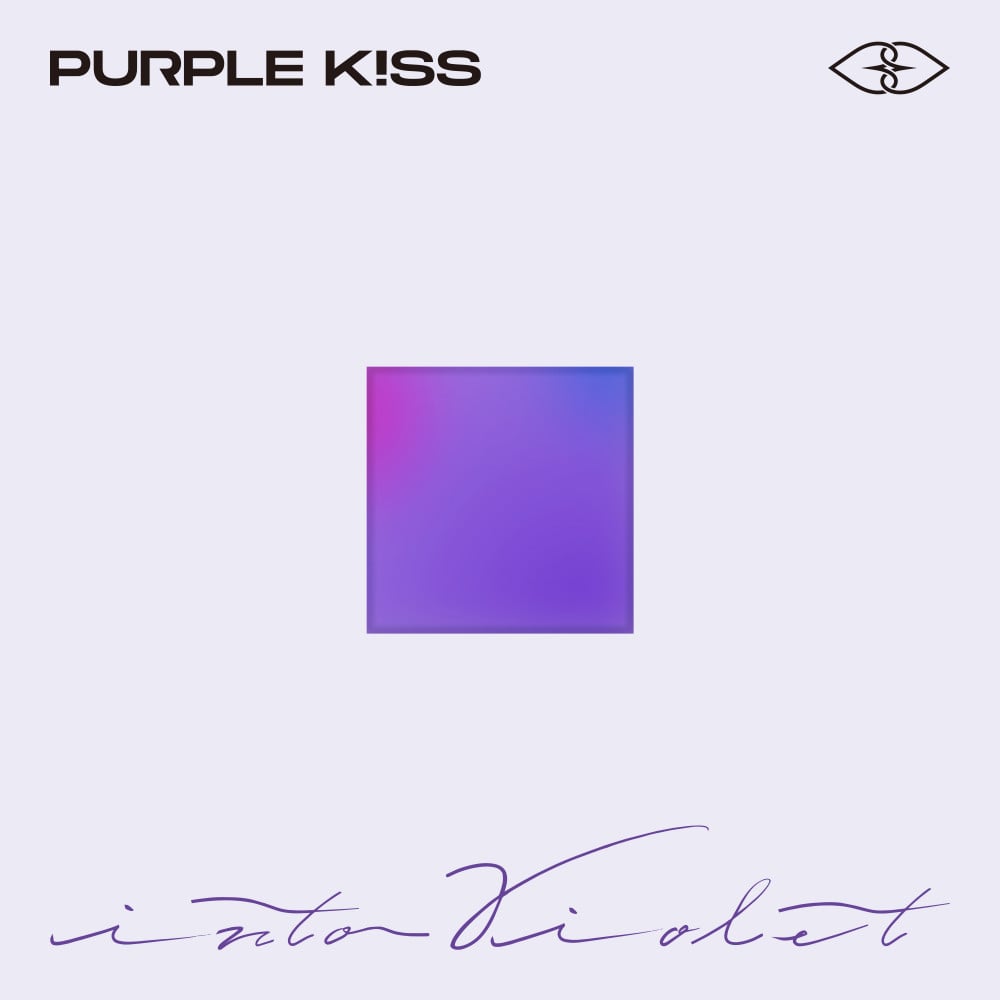 [This review reflects the opinions of the author and not necessarily those of allkpop.]
Track List:
1. Intro : Crown
2. Ponzona
3. Can We Talk Again
4. Skip Skip
5. Hello
6. My Heart Skip a Beat
7. Period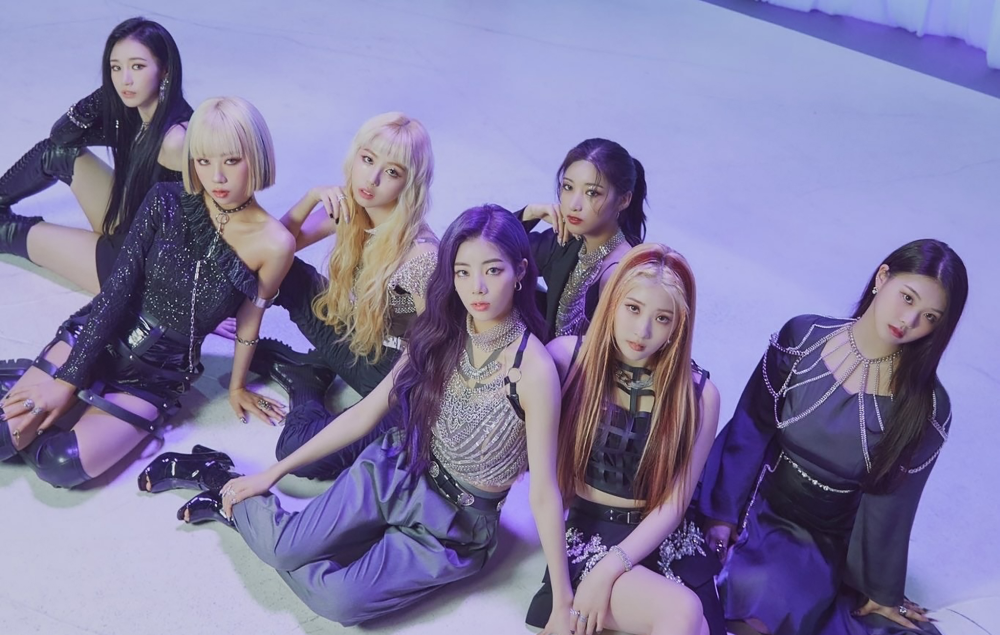 PURPLE KISS is K-Pop's latest rookies, and they've finally released their debut mini-album, Into Violet. The long-awaited album begins with "Intro: Crown," a sort of Billie Eilish-inspired introductory track. The song utilizes heavy vocal filters and has a sort of hypnotizing and interesting sound like that of "Bad Guy." "Ponzona" is the group's chosen title track. The song is sultry and intriguing, with a certain air of mystery that's hard to put your finger on. PURPLE KISS reminds me a bit of the group Dreamcatcher, but with a more pop-focused sound. "Ponzona" as a title for a debut is well-executed with strong vocal performance, and overall it is vastly different from the debuts of groups that have emerged onto the scene recently.
"Can We Talk Again" was a pre-release single (along with "My Heart Skip a Beat"). The song is a mid-tempo emotional love song that takes R&B inspiration and meshes it with a sultry overall theme. I rarely see groups opt for this type of release on a debut album, so I commend PURPLE KISS for taking this risk. It seems to have paid off. "Skip Skip" is a bit more blatantly pop than the songs previous, but there still seems to be this aspect of seriousness in all their songs regardless of how 'fun' it is. "Skip Skip" is the album's weakest song as it lacks an exciting climactic point.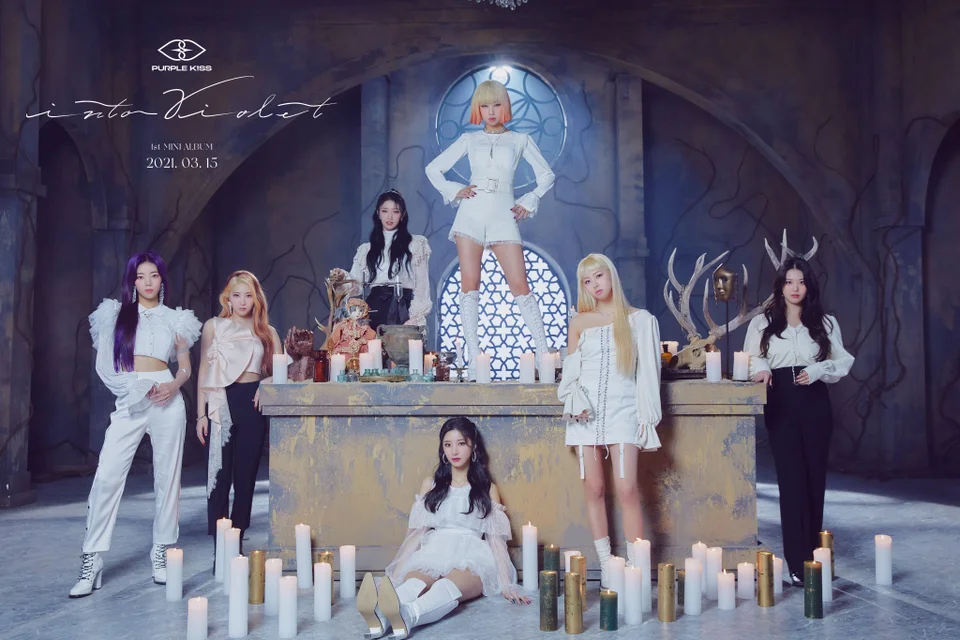 "Hello" is the first performance of ballad vocals we get from the girls on this album so far. This track features a unique instrumental that gives the girls a lot of room to sing and flex vocally with an emotionally charged and intense performance. All members exhibit great talent in this song.
Again, "My Heart Skip a Beat" was a pre-release single; however, it wasn't a great indication of what was to come on this album. The song itself is heavily autotuned, but rock in genre and is vastly different from the rest of the album. With an EDM-style buildup leading to a frenetic rock chorus, this song is intriguing... but confusing.
"Period" concludes this 7-song mini album with a simple, honest, and straightforward display of their ability. It is clean, smooth, and mellow: a no-frills classic ballad style. Not a bad conclusion to quite an experimental display of talent.

MV REVIEW
PURPLE KISS wow with some stunning visuals in their MV for "Ponzona." The MV opts to focus on the members and their performance rather than develop a convoluted plot, but I actually find that to be to the benefit of "Ponzona." In fact, the dark and mysterious edginess brought forth in their ensembles, choreography, and set design actually make me curious to see what these rookies have looming on the horizon. It's almost as if "Ponzona" is a sampler to what music and abilities the members will bring forth in their comebacks to follow.
MV SCORE:
MV Relevance…..8
MV Production…..8
MV Concept……..7
MV Score: 7.67
ALBUM SCORE:
Album Production…...8
Album Concept……...7
Tracklisting…………...6
Album Score: 7.0
Overall: 7.33