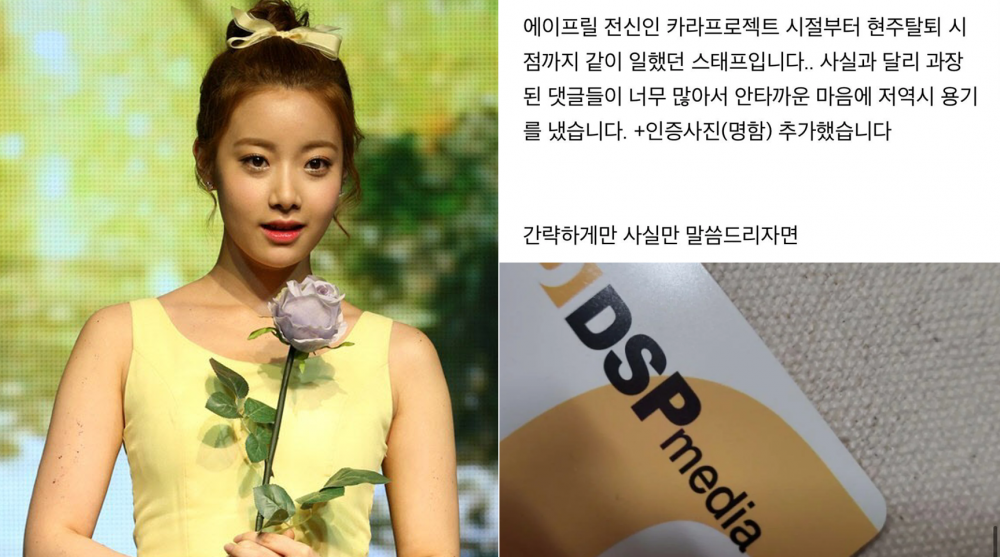 In light of the school bullying controversies that have been continuously rising in the entertainment industry, there has been another bullying controversy as former April member Hyunjoo's younger brother claimed that Hyunjoo was bullied by the other April members.
Since then, various online communities have been filled with discussions. The controversy heightened when another netizen claiming to be Hyunjoo's friend stated that all April members bullied Hyunjoo.
DSP Media then released a statement about the allegations. The agency announced that they were certifying the facts about Hyunjoo but did not provide much detail.
However, a netizen claiming to be a former DSP Media staff member wrote in an online community clarifying all the claims made by Hyunjoo's brother about the group's bullying.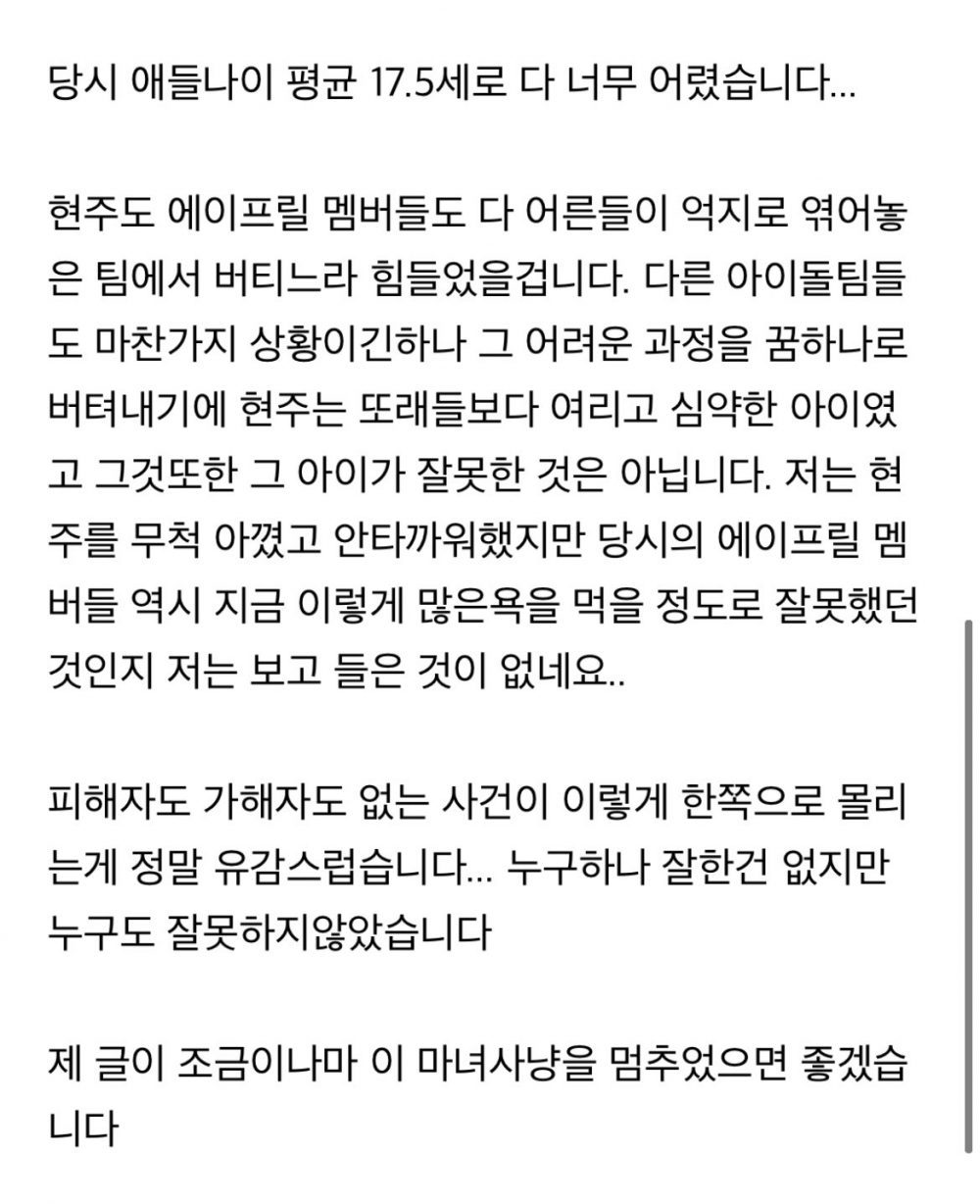 The alleged former staff member posted a photo of his business card in the post as proof that he worked for DSP. The former staff explained, "I am writing this post because there are so many claims that are different from the truth. So I gathered the courage to write this."
The former staff continued to explain, "To summarize only the truth, there wasn't any physical bullying. Hyunjoo and the other members did not get along, but no one bullied her or ostracized Hyunjoo."
In regards to Hyunjoo's suicide attempt, the former staff member explained, "The suicide attempt that the younger brother mentioned is probably the time when Hyunjoo ran away from the dorm and sent a text to her parents. To my memory, Hyunjoo was at Han River Park, and when we found her, there were no signs of self-harm or suicide."
The staff further explained the situation with the member change before April's debut and clarified that there was no victim or perpetrator during that situation. The former staff just explained that the members were so young and were forced to be with people they didn't get along with. The former staff concluded by saying, "I hope my post can end the witch hunt that is going on."
Shortly after, DSP media released their full statement saying that the members were all victims of a difficult circumstance. However, netizens were not satisfied with the company's response that led to a second statement, in which DSP Media explained each detail of the allegations.