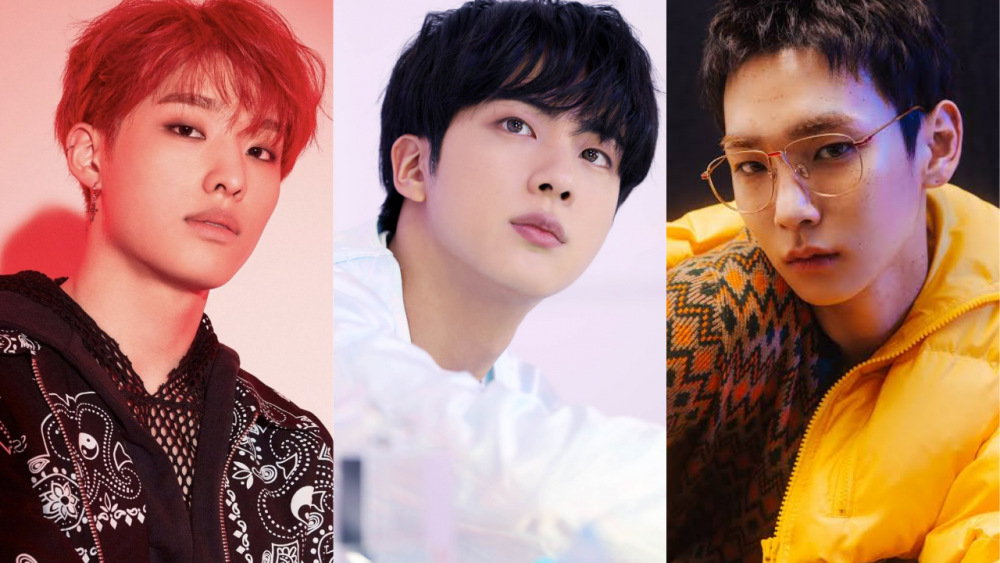 While one may think that being an idol and having a good sense of humor are mutually exclusive and have no relation to one another, you're mistaken. In the Korean entertainment world, being an idol implies having to attend variety shows for promotions and the majority of variety shows are based on humor. As such, the funnier the idol is, the better they are at these variety shows and the more their fanbase grows.
Jin is easily one of the funniest K-Pop idols in the entire industry. It is all thanks to his cheery personality, presence of mind, and extroversion, even if it is so that the other members feel comfortable to open up. His sense of humor might stem a lot from dad jokes, but that truly is the charm of it.
In contrast to Jin, Taehyun has a dead-pan style of humor which still works perfectly in any situation whatsoever. His sass is beyond belief and he applies it unpredictably, which makes it even funnier. The fact that he does all this on the fly and still manages to keep a straight face is truly iconic.
Keeho not only has a honey-like voice, but his humor is also off the charts. It is as Gen Z as it gets and we can't get enough of it. His VLives are goldmines of one-liners, and you can't help but watch them over and over again.
Baekhyun is known as an expert of variety shows and for a good reason. Because he is genuinely one of the funniest idols ever. Also, when he is with the other members of EXO, his humor is amplified manifold.
Dongpyo was one of the funniest and most adorable contestants on Produce X 101, and even now, his sense of humor remains superior. The fact that any clipping of his live-stream shows can be taken up, and it'll still be the funniest thing ever, and also the fact that he's not always even trying to be that funny is the best part.
Much like Taehyun, Key has an incredibly sassy sense of humor as well as great timing, which makes him a master of comedy in any/all situations. Once again, it is augmented in the presence of his group members, especially Taemin.