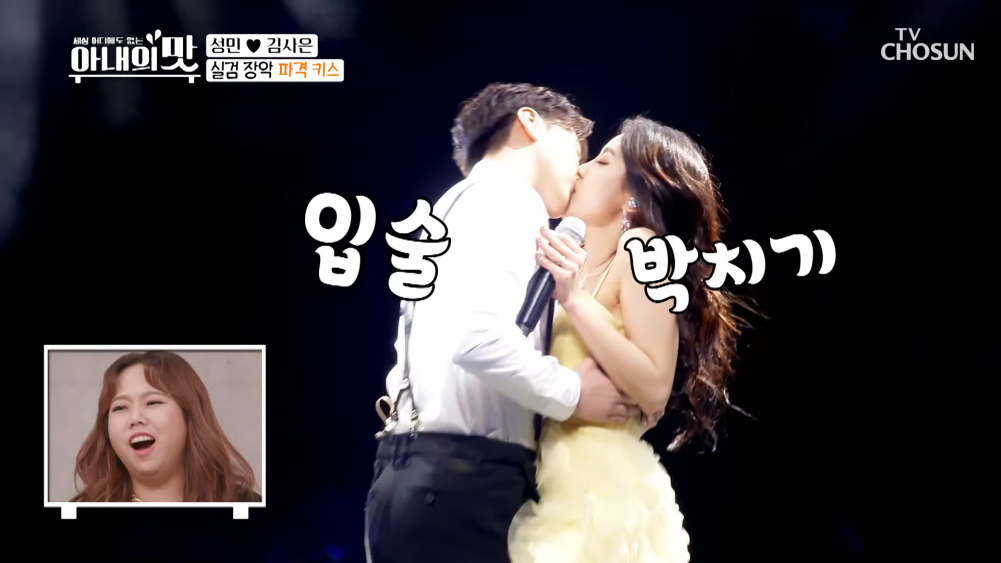 Super Junior's Sungmin and his wife Kim Sa Eun appeared on the TV CHOSUN entertainment show 'Flavor of Wife' and explained their perspective of the kiss performance they showed on 'Miss Trot 2.'

In the episode that aired on February 2nd, Sungmin and Kim Sa Eun talked about how they had formed separation anxiety because they were so used to being together all the time. Sungmin stated, "We're always together, and when I am away because of a schedule, my wife becomes anxious. She has separation anxiety, like a puppy."
Then the couple mentioned the recent dramatic performance they showed on 'Miss Trot 2' that caused a stir and shocked many viewers.
In the episode of 'Miss Trot 2' that aired on the 14th of last month, Kim Sa Eun put on a special performance with her husband during the competition. Sungmin and Kim Sa Eun danced together on the stage and showed off a kiss performance. Despite the dramatic stage performance, Kim Sa Eun was unfortunately disqualified in that round.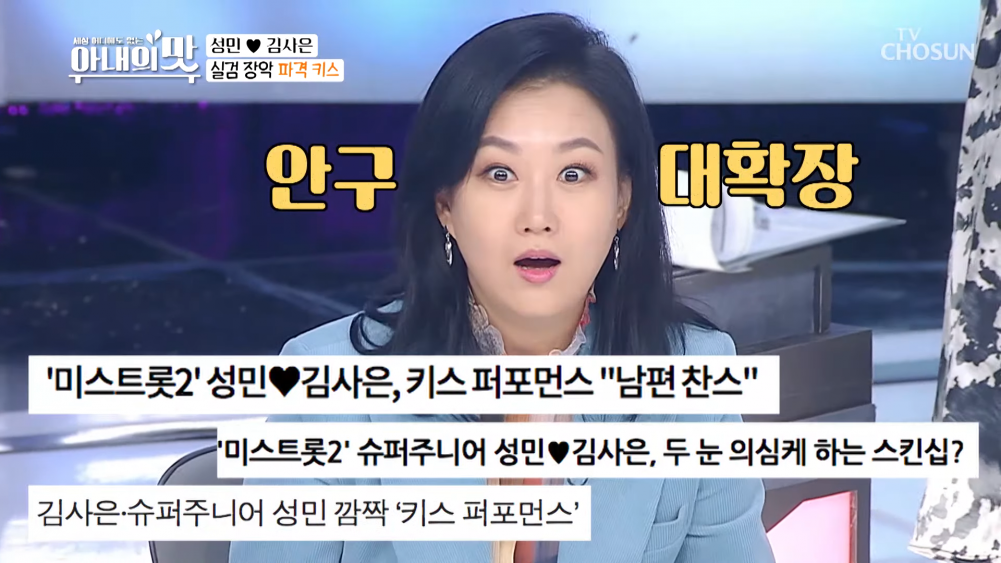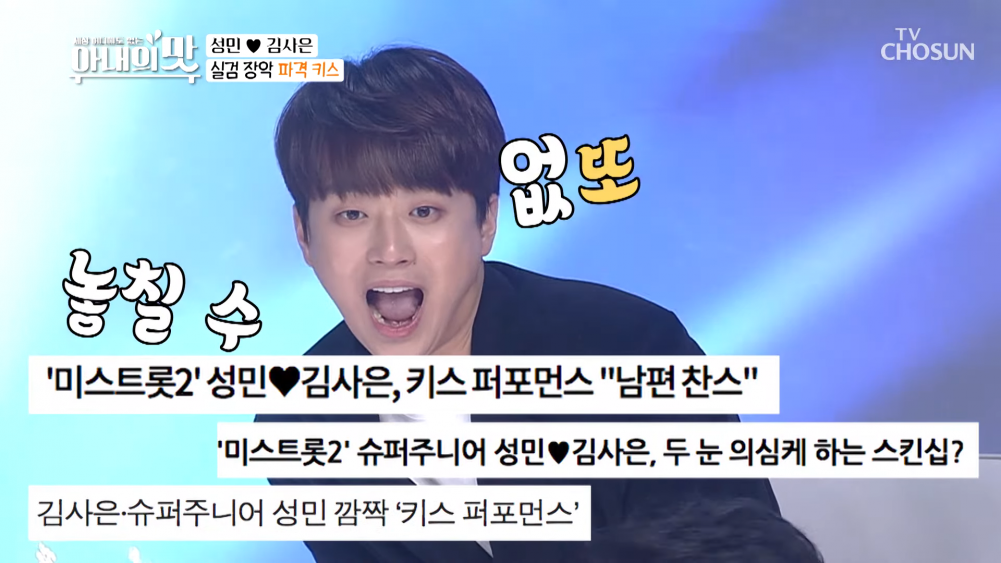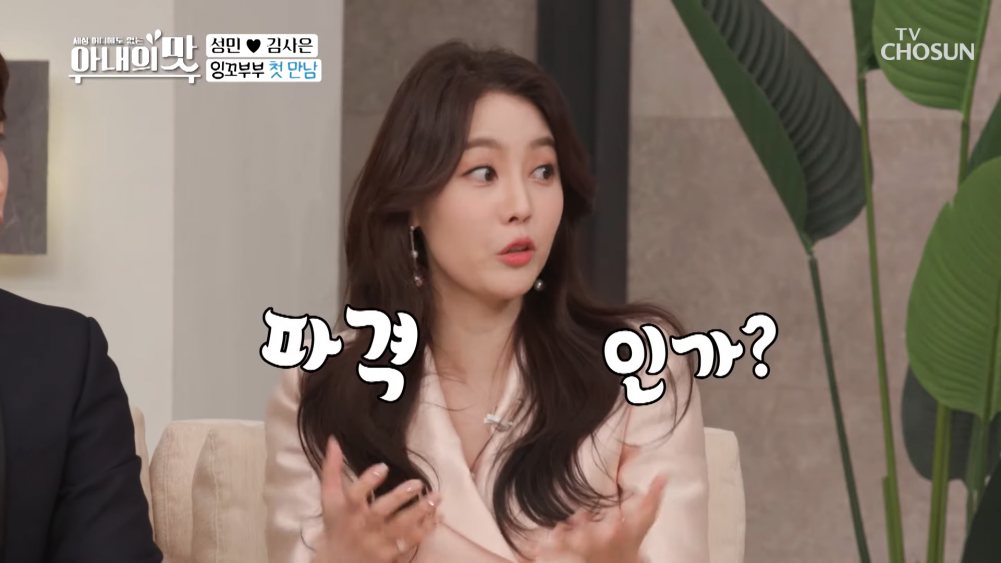 Sungmin and Kim Sa Eun explained, "We've done many musical performances and musicals have a lot of kissing scenes. I wondered if that performance was that provocative."
Kim Sa Eun further explained that when she was part of the 'Three musketeers' musical where she had to act with seven different actors she had to kiss during the performances.
Then Sungmin and Kim Sa Eun went to explain how the two had met. Sungmin explained that he and Kim Sa Eun had only acted together in a musical once. He stated, "there was a time I was practicing late at night during the wintertime. I had been drenched in sweat, and it was really cold. When I was on my way out, I saw Kim Sa Eun and asked her for a ride home."
Kim Sa Eun added, "But I didn't drive him all the way, I dropped him off in the middle because I felt overwhelmed because he was a popular idol."
Despite the explanation given by the couple, some netizens still did not think fondly of their performance. Netizens commented, "that show was for all ages, so that performance was too much" and "that performance was unnecessary for a trot competition."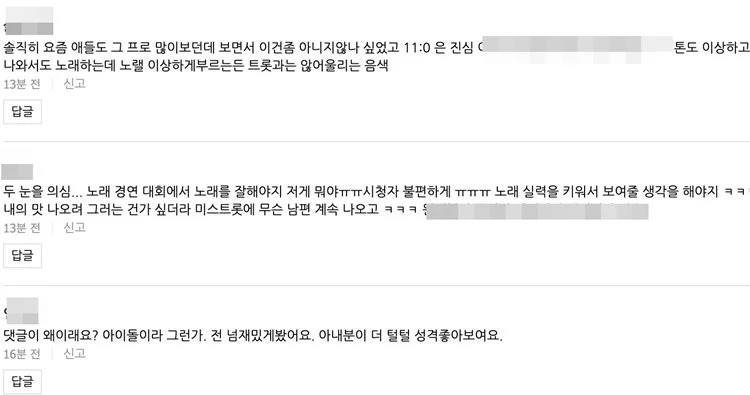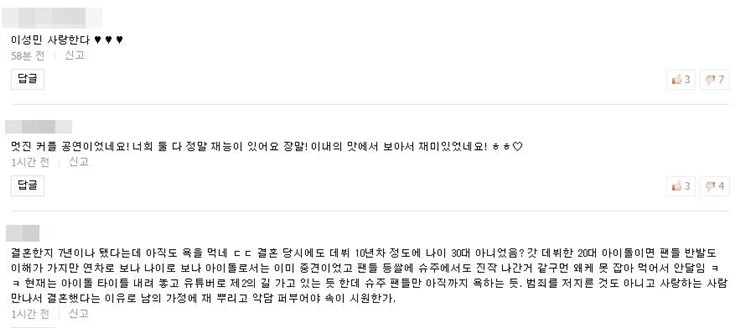 On the other hand, some netizens defended the couple by commenting, "They have been married for seven years now, so I don't understand why people still criticize them" and "Just leave them alone, they're adults."

Meanwhile, Kim Sa Eun and Sungmin met at the 'Three Musketeers' back in 2014 and started dating the same year. The two married after three months of dating, and they were the center of attention as Sungmin was in the middle of promoting with the group Super Junior when their wedding was announced.