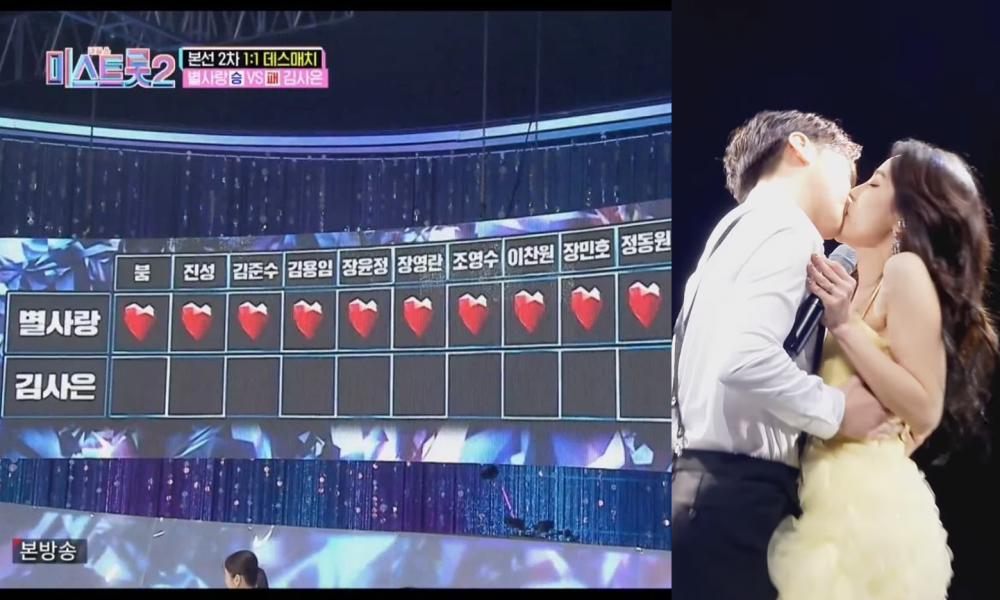 Netizens felt uncomfortable watching Kim Sa Eun performing on stage with her husband, Sungmin of Super Junior, on this week's broadcast of TV Chosun's trot survival series 'Miss Trot 2'.

Kim Sa Eun is currently competing on 'Miss Trot 2' as a contestant in the "former idol" category. Last week, the contestants of 'Miss Trot 2' showed a snippet of the competitors getting into 1:1 deathmatches, and it seems that for her solo stage, Kim Sa Eun has decided to enlist the help of her husband for a dramatic kiss performance.
Despite her efforts to gain attention through the dramatic performance, Kim Sa Eun was not able to gain favor from the judges as she received zero votes.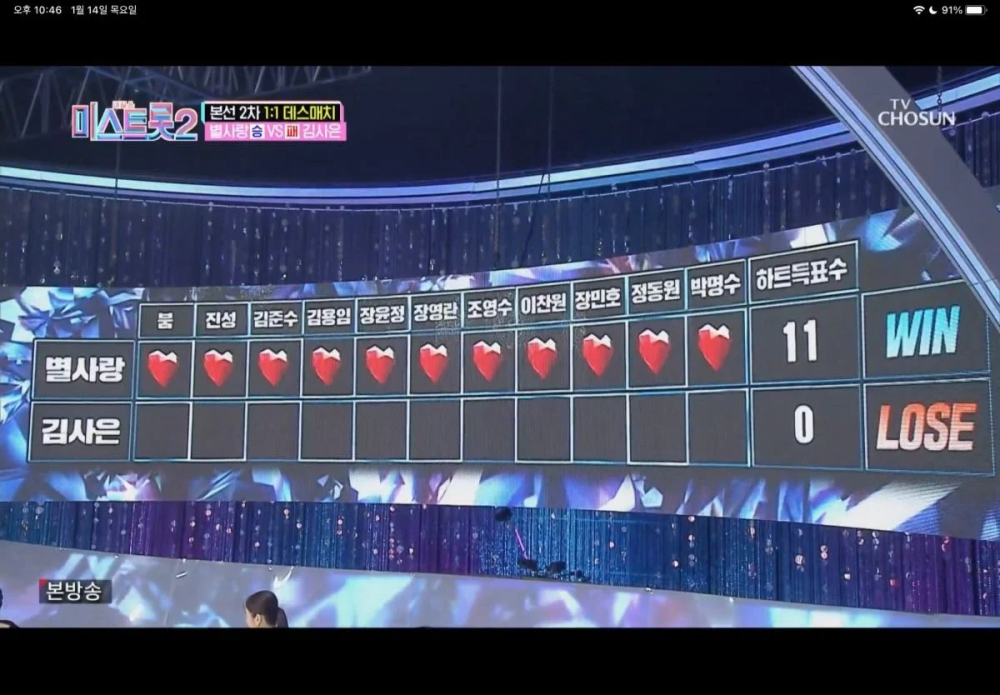 One netizen shared the result of the recent episode of 'Miss Trot 2' in an online community as other netizens gathered to criticize the two celebrities for their act.
They commented, "This is speechless," "I can't believe her secret weapon was to do a kiss performance with her husband, lol," "She still didn't get any votes, that's really sad," "I mean even if it wasn't Sungmin that she kissed, it wouldn't be pleasing to see if another contestant came on the show and kissed her husband," "It's sad but I kind of find it funny, lol," "I get they're married but I don't think that's appropriate to do on stage," and "This is the worst performance seriously."