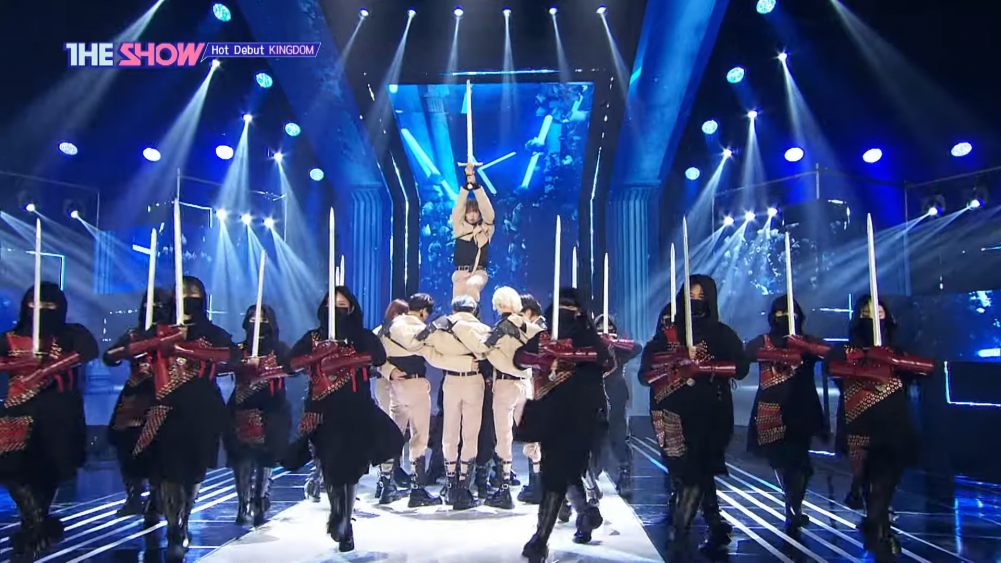 The new seven-member idol group KINGDOM made a grand debut with an epic debut stage.
The rookie group made their first appearance on SBS MTV music program 'The Show' on February 23 and performed the title track "EXCALIBUR" from their first mini-album, 'History of Kingdom: Part I Arthur.'

KINGDOM showed off its spectacular stage performance with exceptional singing skills as they dominated the aura of the show. The group has already been given the nickname 'Fantasy-dol' for their extravagant concept and performance.

The group has already been receiving positive responses as many netizens are impressed with their performance. Netizens can't believe this is their debut stage as KINGDOM showed off their skills perfectly.
Netizen commented on the YouTube clip of their debut stage, saying, "These guys have a stage presence that is so incredible for a rookie group! Their progress is going to be monumental," "Are you sure they're rookies?" "Hot debut indeed, I don't think I'll ever get sick of hearing Dann singing at the end," "Those outfits are fire, I'm loving this era and this is just the beginning. KINGDOM world domination," and "This is crazy!!! KINGDOM."