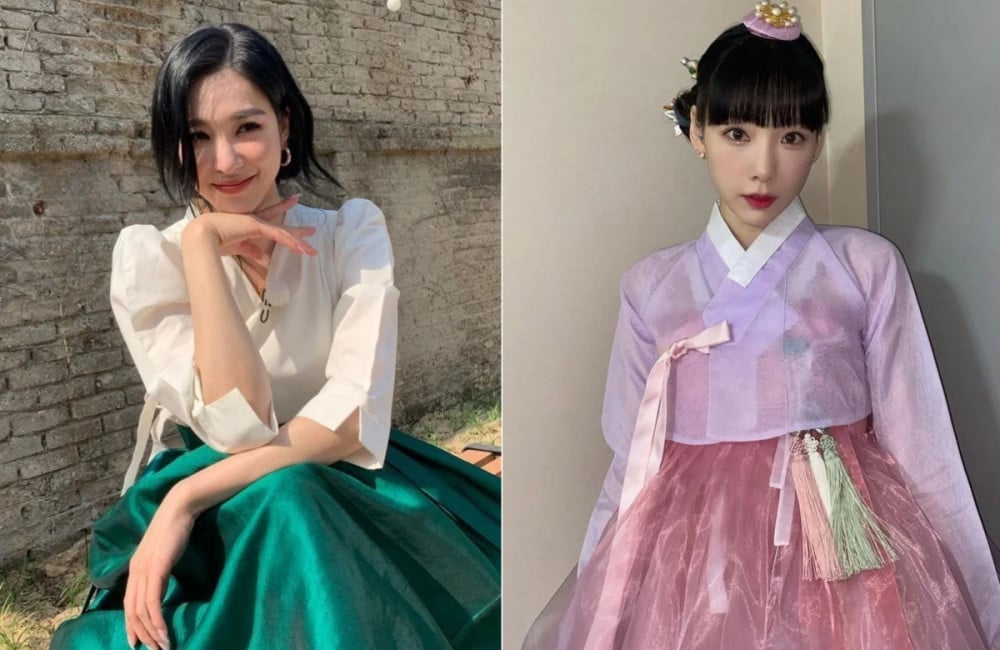 With the recent Lunar New Year, Taeyeon and Tiffany's different hanbok styles have become a hot topic online.

On February 13, netizens began discussing the two Girls' Generation members' personal style when it comes to the traditional Korean clothing. While Taeyeon went with a more traditional cut and shimmery, pink-toned material, Tiffany took on a more modern take on the hanbok in a white top and green skirt.

Netizens commented, "People are talking about how pretty they both are," "Taeyeon looks like a butterfly in her dress," "Tiffany's dress is more casual and everyday," and more.

Which look do you prefer?