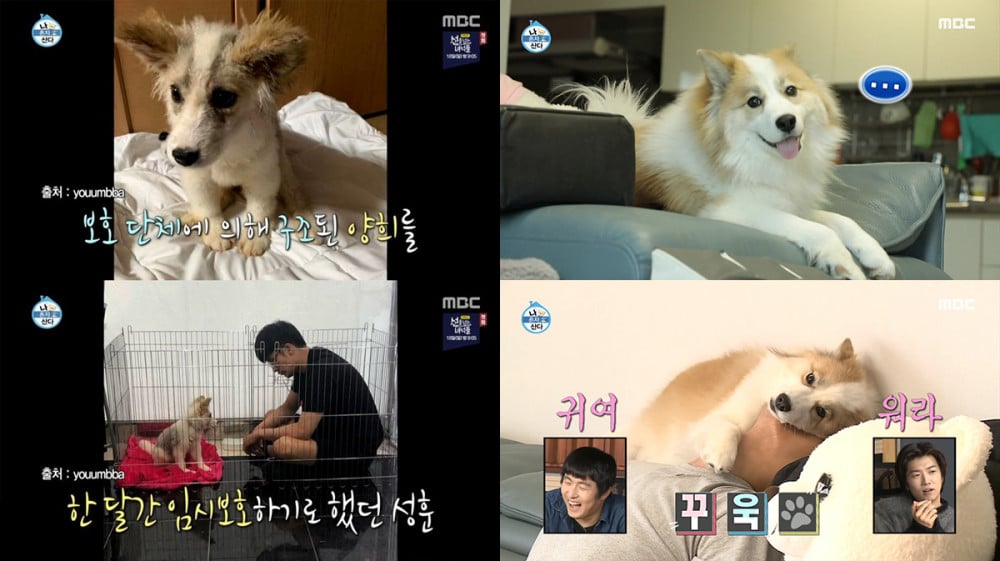 Back on the February 5 broadcast of MBC's 'I Live Alone', viewers were thrilled to see actor Sung Hoon's pet dog Yanghee again for the first time in a while!

In August of 2019, actor Sung Hoon revealed that he had officially adopted the abandoned dog Yanghee from a shelter, after initially taking the puppy in for a 1-month temporary protection period.
When Sung Hoon first met Yanghee at the abandoned dog shelter, the puppy was suffering from measles, skin disease, and pneumonia. About a month and a half into his temporary protection period, Sung Hoon was notified that a family wanted to adopt Yang Hee.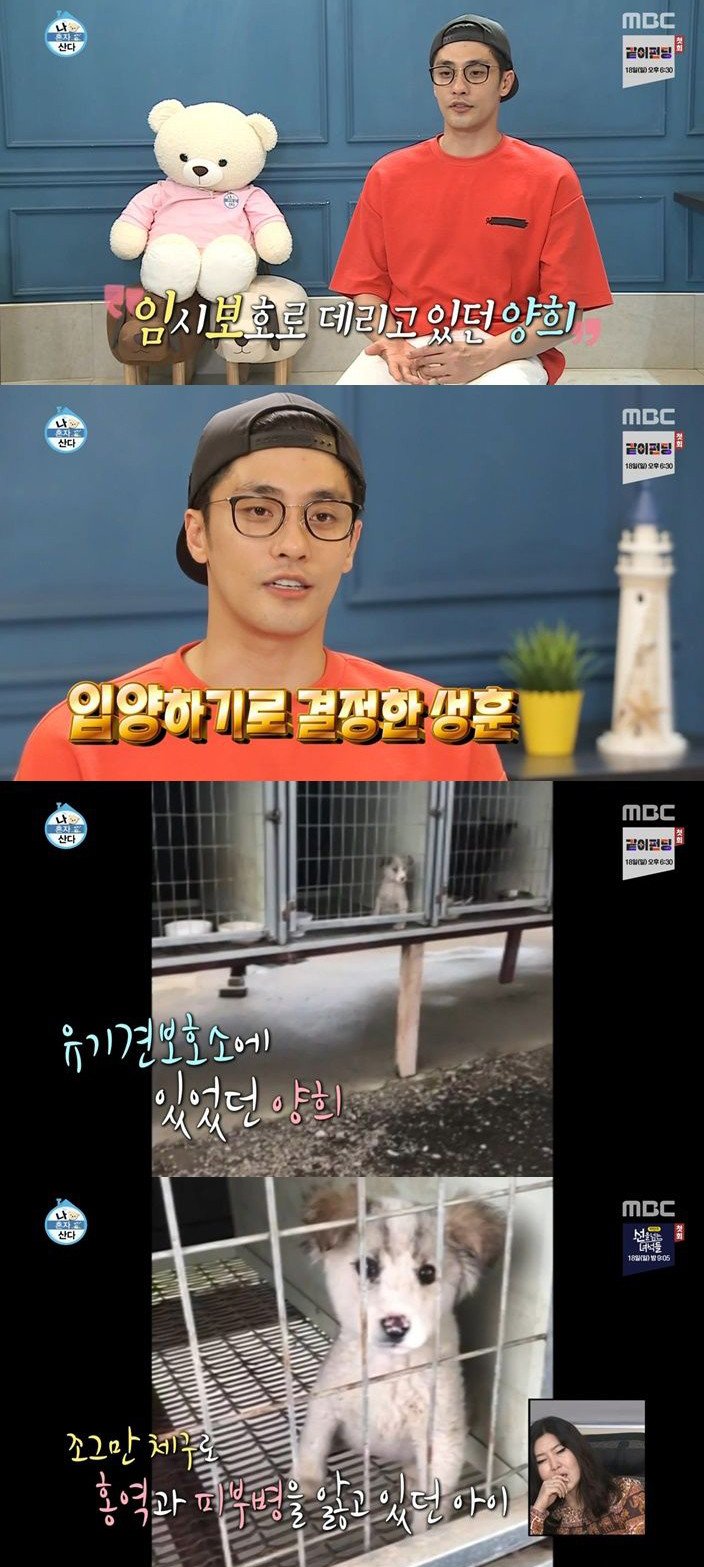 Sung Hoon said that when he received the message from the shelter, he felt like he couldn't do anything that day. He then sent the shelter a lengthy letter of concern addressing the many health problems Yang Hee was still facing, wanting to make sure that the family looking to adopt Yanghee would be able to handle the issues. Ultimately, the family was advised to adopt a healthier dog, and Sung Hoon decided that he would adopt Yanghee himself.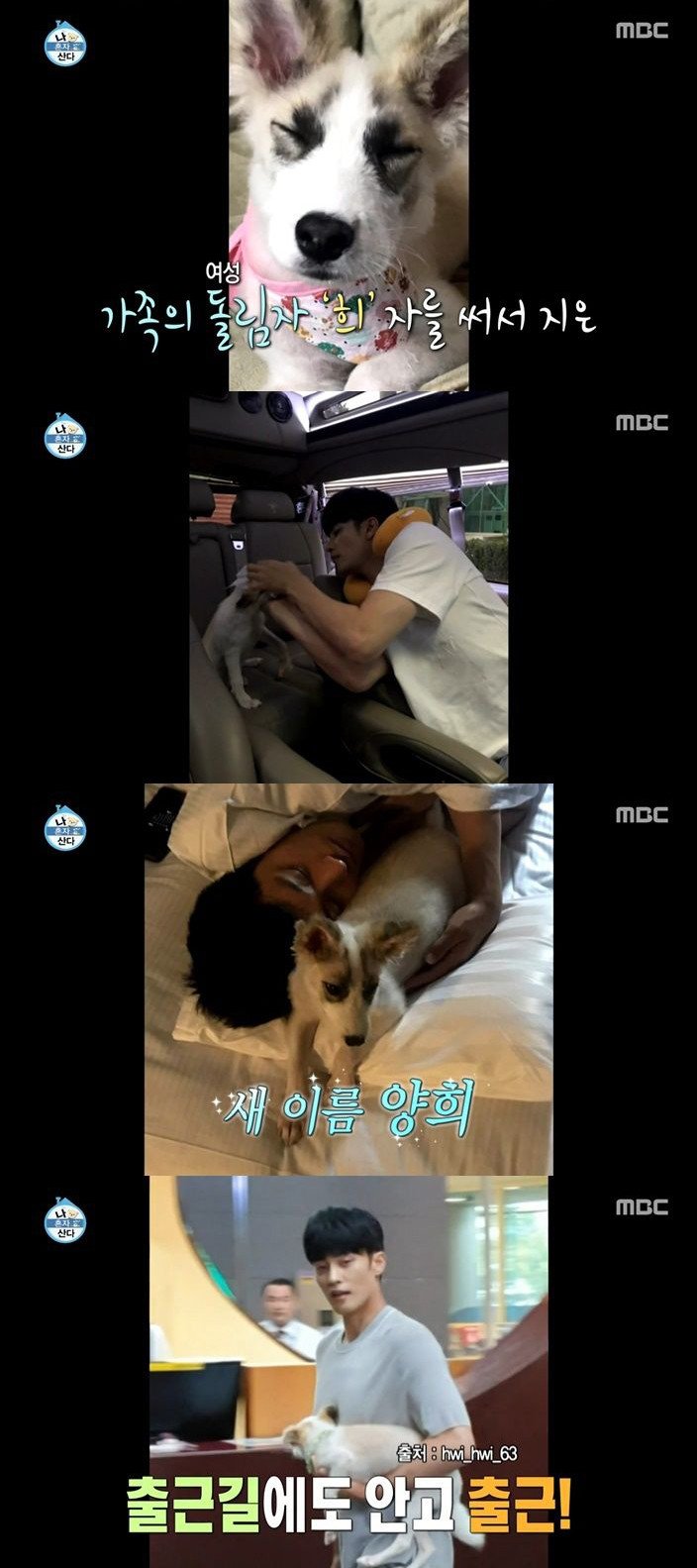 Then, on the most recently aired episode of 'I Live Alone' featuring Sung Hoon, some viewers could barely recognize Yanghee!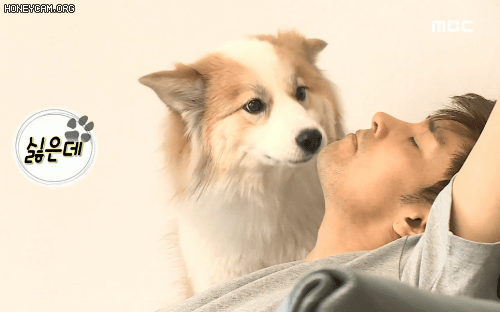 Many viewers also said that Yanghee stole the whole show on this recent episode, showcasing her sweet charms and aegyo, as well as her healthy coat, her mukbang, and more. They commented,
"OMG Yanghee grew up so big and healthy TT."
"She grew up so loved! Now she's twice as big as she was, but she still acts like a baby keke."
"Yanghee is so cute OMG."
"Now she looks like such a rich and elegantly groomed dog kekeke."
"I almost didn't recognize Yanghee, she looks so different."
"So many dog stairs in front of the couch kekeke."
"Yanghee grew up to be such a pretty dog."
"Daebak, she became a completely different dog."
Check out some clips of Yanghee and Sung Hoon from this week's 'I Live Alone' below!